Arts & Entertainment
Designer Drugs Give Us Something to (Legally) Party About
New York Electro Giants Bring Originals, Remixes to Velvet Jones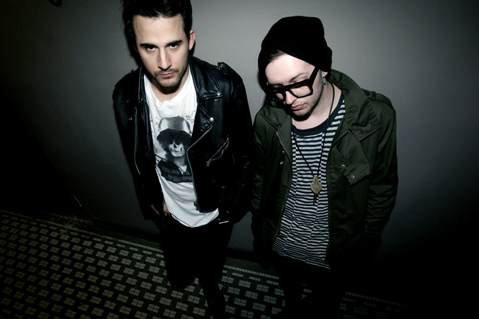 Teacher was right, kids: Take one step into the world of Designer Drugs, and you'll be hooked. Though Michael Vincent Patrick and Theodore Paul Nelson established their name in the digital community by remixing everyone from Mariah Carey to Annie to Thieves Like Us, their recent debut album, Hardcore/Softcore, finds them envisioning their own future of society through a mix of super-aggressive electro tones and dark, rakish atmospheres.
"The state of society is at a place where people just don't give a fuck," says Patrick, "and that's what inspires our music." By welcoming a blend of styles and retaining the melodic ear that makes their remixes work, Hardcore/Softcore manages to avoid the pitfalls that are inherent in any electro album.
Onstage, however, Designer Drugs are another force altogether, as they alternate between floor-filling hooks and crushing builds to create the "giveth-and-taketh-away" vibe indicative of any good deejay. Since the album's release in February, the Philadelphia-based duo has been touring incessantly, reportedly racking up more than 300,000 air miles during the past year alone. Today, the duo swings through town for a stop at Velvet Jones. We highly encourage you to grab your dancing gear and head out to see what has these Designer Drugs working their magic all over the world. And if you have any concerns about your health, just ask Nelson; when he's not spinning tracks and traversing the globe, he's studying medicine at WVSOM.
RedEye presents Designer Drugs at Velvet Jones (423 State St.) on Thursday, October 13, at 9 p.m. Call 965-8676 or visit ddrugssb.eventbrite.com.