Arts & Entertainment
From the Best to Batsmen to Batter
Three Food Books to Check Out This Season
Publishing might be perishing, but that never seems to stop the flow of food-related books, so here are a very varied three for you to consider this fall.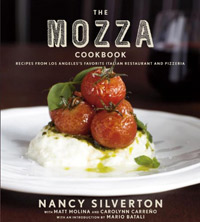 The Mozza Cookbook: Recipes from Los Angeles's Favorite Italian Restaurant and Pizzeria, by Nancy Silverton with Matt Molina and Carolynn Carreño (Knopf): Don't get too excited, for the pizza chapter warns the "dough recipe is not an exact replica of the pizza dough we use at Pizzeria Mozza." Of course it couldn't be, given most of us don't have wood-fired ovens that roar at 800º, but no doubt it's good, for Silverton doesn't mess around — after all, she helped found the LaBrea Bread empire and L.A. mainstay Campanile. Lots of lusciousness gets very detailed explanations (the pasta chapter has 21 bullets before you get to a single recipe), so it won't just lead you to good meals, it will make you a better cook.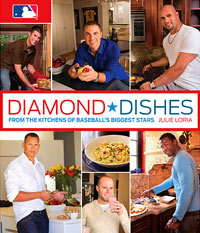 Diamond Dishes: From the Kitchens of Baseball's Biggest Stars, by Julie Loria (Lyons Press): Don't hold it against Julia that her husband, Jeffrey, owner of the Marlins, is almost as hated a baseball team owner on the East Coast as Frank McCourt is on the West. For here she's created something beautifully (baseball) campy: a compendium of players dishing it in the kitchen. For instance, a dreamy close-up of Andre Either leads to the quote "I can't turn down cherry pie," and then his recipes for the same, plus lazy enchiladas and a mango and cucumber salsa salad. Who needs a recipe for cheesecake with all this sensitive beefcake on display?
Waffles at Grandma's: A Sweet Story plus Delicious Recipes Too!, by Holly Williams (Tate): Williams, a Lompoc resident, will be signing her far from syrupy family-oriented book at The Book Loft (1680 Mission Dr., Solvang) on Wednesday, October 19, 3–5 p.m. There's no word if she'll be serving up waffles, too, but you'll be able to make your own, from buttermilk to holiday-themed, if you get the book and cook-up its recipes.