Arts & Entertainment
Up Close with S.B. Symphony Exec David Grossman
New Director Talks Up New Season, Expansive Vision of Strategic Plan
Chatting animatedly at the conference table in his office at State and Sola streets, David Grossman is the picture of an artist turned executive. His direct manner and easy fluency in matters both musical and philanthropic display the touch of a Berklee-trained jazz drummer who has spent time at the helm of the music division at Paramount Pictures and as EVP of The Recording Academy, the organization that produces the Grammy Awards.
"I was attracted to the Santa Barbara Symphony by its visionary strategic plan for integrating music education, attendance development, diversity, and meaningful partnerships in the community," Grossman told me. "There are very few orchestras in the world that enjoy the kind of support that this organization has received for nearly 60 years, and I am here to make sure that it continues on for the next 60."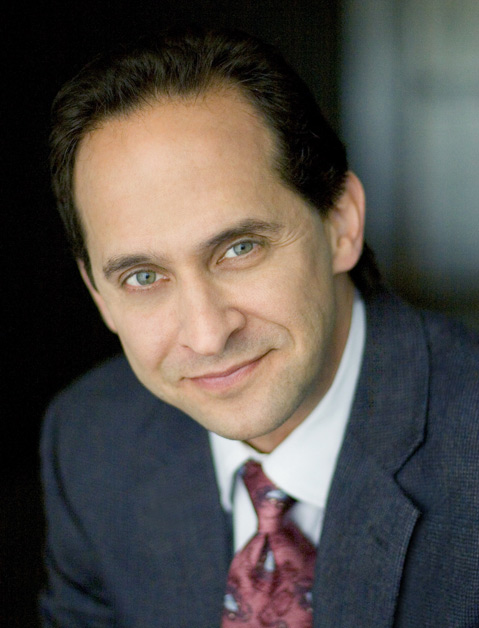 Grossman takes the helm at a time of unprecedented success and professionalism for the Santa Barbara Symphony, which takes the stage at the Granada on Saturday night, October 22, for Fantastique, which will open its 59th season. Grossman cites the symphony's recent receipt of a grant from the James Irvine Arts Regional Initiative as an example of the way that the organization has succeeded in fulfilling the expectations of the country's best philanthropies.
"The Santa Barbara Symphony Orchestra Association received four stars from Charity Navigator, an independent ratings group that evaluates nonprofits on the basis of their financial soundness, the integrity of their programs, and the transparency of their fundraising process. We're one of two symphony orchestras out of 56 rated to have gotten four stars," Grossman enthused.
The upcoming concert is called Fantastique because that's the name of the Berlioz symphony the orchestra will play, but cellist Lynn Harrell will be along for another work, the Cello Concerto of Edward Elgar. Taking the Granada stage just a week after the Los Angeles Philharmonic's visit with maestro Gustavo Dudamel represents a challenge, but Nir Kabaretti's crew is ready.
"Nir has achieved a nice balance between the traditional and the experimental in his programming" said Grossman, "and he's also succeeded in creating the kind of quality musical experience that meets people's high expectations here in Santa Barbara, which is becoming one of the world's best-known destinations for classical music." For more on the S.B. Symphony, including tickets to Fantastique call 898-9386 or visit thesymphony.org.