Columns
Occupying Isla Vista
Voices for All
We've all heard about the Occupy Wall Street movement, but you may not know that Isla Vista has its own version. On November 5, people started to gather in People's Park to share and discuss information and listen to music. While on the first day there was a gathering of a couple hundred, and on another a group of 12, the one constant is that people are still there, despite the challenges.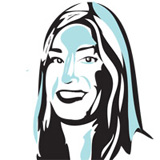 The Occupy Isla Vista area is filled with signs saying things like "Equality Now," "Destroy Ignorance and Seek Liberation," "USA Student Debt Now Passes $1 Trillion … Where Is Our Bailout?" Instead of being on sleek, shiny poster paper, the political messages are written on things like recycled cardboard boxes. It's the first sign that this movement is a little different.
The next is the fact that participants are willing to sit in a public area 24/7 to bring attention to their cause. Jon Lawless, a UCSB student and Occupy Isla Vista participant, said he had been to L.A. and Oakland to take part in the movement.
"There was nothing happening in I.V. yet. My friends and I thought it was a good idea to start one up," he said. The big kickoff was on November 5, with speakers, musical groups, and other activities.
Every week the Occupy Isla Vista group has four general assembly meetings that anyone can attend. Lawless said they get the word out to the public through their Twitter feed and fliers. He said that at first the meetings were a bit chaotic since there is no leader or amplifiers, communication is word-of-mouth, and people don't always agree. "It is not always pretty, but it works out." He said that after a while a "spontaneous organization" was created. "It was kind of a unique experience seeing that emerge," he added.
On the chilly autumn day when I sat in on an Occupy Isla Vista general assembly meeting, there were fewer than 15 people in attendance, but I still got some feel for what the movement is about. First of all, people in the Occupy movements promote the idea that everyone has a voice and can participate. In the general assembly meeting I witnessed, people were asked who wanted to facilitate, who wanted to take notes, etc.
Just as in a formal meeting, there was an agenda, a time limit set for items, and discussion. On this Thursday's agenda the topics mainly involved police-related issues. An Occupy Isla Vista participant had recently been arrested when he fell asleep in the park. "Police won't let us sleep or get close to sleeping," said Lawless. Since participants seek to maintain a presence in the park 24/7, this can be an issue. There were plans to attend an Isla Vista Park and Recreation District meeting to try to get permission to camp in the park legally.
The group had also been asked by police to clean up their area due to complaints. The cardboard signs displaying participants' ideas were seen as unsightly and trashy. One of the participants said he hadn't liked the way one of the police officers had talked to him and that he was going to fill out a complaint. He said that it didn't seem like a dialogue. Another participant mentioned that she had wished they had recorded some of these encounters with police on video.
There is another thing that makes the Occupy movement a little different from ones that happened in the past. Organizers are able to use social media, like Facebook, to get the word out, and they can use their smart phones, or anything else, to document everything that happens and post it on YouTube. One of the participants at the assembly even mentioned the possibility of starting a Wikipedia page for the Occupy Isla Vista movement.
While Occupy Isla Vista, like other Occupy encampments across the country, does not have a clear message, it fills a need people have to get together and express their discontent with the economy and other societal challenges.
"What we have now is wrong," Lawless said. He used the analogy of being on a raft that is sinking and having to decide whether to cling to the raft and go down with it, or let go of it and hope that if you will swim in a certain direction you will reach shore. "It is rational to take your chances and try something new … that's the way I think about it."