Bottles & Barrels
Boutique Bubbly Bash
Doug Margerum Curates Champagne Soirée at Wine Cask on Sunday
It's been five years since Doug Margerum curated his formerly annual holiday champagne soirée at the Wine Cask, the restaurant and onetime wine store that he owned for decades, sold in 2007, and then — when the new owners nearly ran it into the ground — bought it back in 2009. This Sunday, December 11, he's beginning the tasting tradition anew, complete with all of the impossible-to-find boutique champagne makers from France that Margerum, who makes his own wine and also imports a fair amount, has come to know over the years. At $125 a ticket, it's not exactly a cheap way to spend your Sunday night, but if you're at all interested in making the bubbly stuff part of your holiday season, then you'd be hard-pressed to find a better opportunity to taste and purchase (at greatly reduced costs, mind you) these mostly rare treats.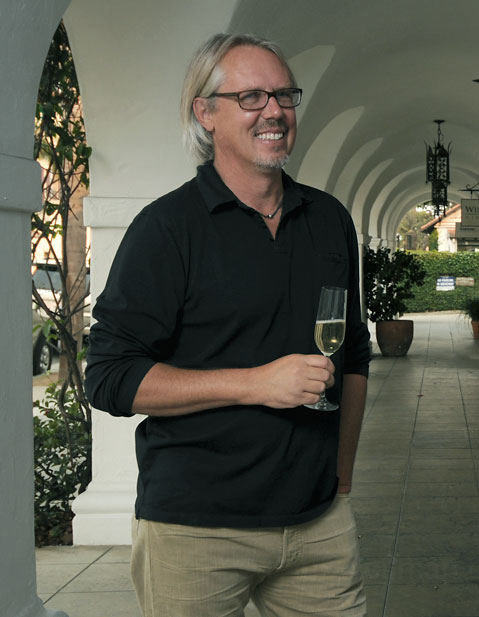 "It's kind of a Christmas party for our customers and friends," said Margerum, who explained that each wine will be paired with classic accompaniments, such as oysters, caviar, smoked trout, smoked salmon, or other specialties prepared by chef Brandon Hughes. "It's been fun to put it back together again."
This year, there will be 14 sparkling wines, 11 of which are true Champagnes from Champagne, France (ranging in price from about $36 to $78), with the other three coming from New Mexico's Gruet Winery, Mendocino County's Roederer Estates, and an Italian prosecco, which is the cheapest offering at about $12. There will be blanc de blancs (which are chardonnay-based), blanc de noirs (which are pinot noir-based), rosés, and vintage offerings as well.
As you might expect, the evening was and will be a hit for those seeking a special bottle to open on New Year's Eve, and Margerum promised, "These are all my favorite champagnes, and people will be very happy with them." That's because he's repeatedly visited the producers at their homes and wineries in France, and come to appreciate the intimate way in which they make their wine. "These are these are really special individual growers," said Margerum, who was the first to import a number of them to America. "You can taste the difference, and you can pay less for really high quality champagnes because no one knows about them yet. These guys are superstar producers." That's compared to the big négociant champagne-makers, whose bottles sell for hundreds of dollars and are certainly good, but not made in the hands-on, single vineyard way that these featured producers are able to do. "You get a wine with actual personality," said Margerum.
Margerum is personally excited about the wineries that "no one had ever heard of," including J.L. Vergnon, whom Margerum convinced to import some of his wine for the event. Vergnon is the rare champagne-maker who doesn't add sugar in the dosage process, which makes for a truly unique experience. "He's just a really special winemaker," said Margerum, who's also excited to share wines by Rene Geoffroy, explaining, "He makes the single most orgasmic rosé champagne I have ever tasted."
As to the state of American-made sparklers, Margerum praised a couple from this region — Brewer-Clifton, Flying Goat, and Laetitia, which was founded decades ago as the sparkling-minded Maison Deutz — but explained, "That's been the hardest nut to crack. We just don't seem to have that exact combination of terroir and climate to make the quality sparkling wine you can find in Champagne, France." Margerum said that champagnes seem to do best with limestone soils in pretty cold climates, and then benefit from aging in very cold caves. Put those elements together, and you get a persistent, thick, and creamy foam, or what the French call mousse, on your champagne. "Of course, the smaller bubble size is best," said Margerum. "That's why Don Ho sang, 'Tiny Bubbles.' It's the mark of a great champagne."
4•1•1
Learn a little more about sparkling wine and pick up some bottles for the holidays this Sunday, December 11, 6-9 p.m., at the Wine Cask's Champagne Soirée, complete with traditional accompaniments and other specialities prepared by chef Brandon Hughes and desserts from pastry chef Rosie Gerard. It's $125 per person. For more info, call (805) 966-9463 or pick up tickets here.