Voices
Taking the Holiday Special
Traveling by Train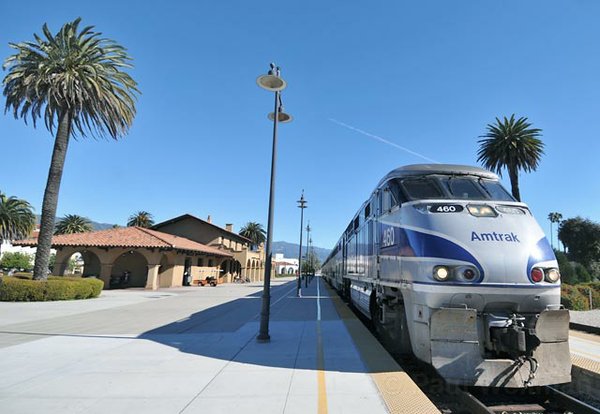 Over the Thanksgiving holiday my partner and I chose an often overlooked conveyance: We took the train to my hometown of St. Louis, Missouri.
While enjoying our complimentary wine and newspaper along the California coast we spotted whales. Inland we were treated to views of canyons, mountains and prairies, much of this landscape inaccessible by car. We saw horses and cattle as well as a flock of several thousand Canadian geese who paralleled our train.
We read and relaxed without having to worry about traffic or gas prices. When we got tired of the scenery we slept on the bunk beds in our own private "roomette." At meal time we ate with real knives and forks at a table with a tablecloth and real flowers.
Compare that to taking off your shoes and emptying your pockets and your luggage in front of strangers. Being patted down after waiting in long lines and wedged into a plane seat. Then given a toy set of plastic utensils to help you shove down the packaged meals – if you are lucky enough to get a meal on your flight.
Yes, train travel takes a longer: It was a 44-hour trip each way. But is worth the time if you want to enjoy civility en route to your destination. And because I received an outrageous amount of rewards miles just for applying for the Amtrak credit card, our entire round trip including the roomette, meals, and hot showers was absolutely free. Something to consider as you plan your next vacation.