Announcement
Arthur J. Merovick Endowment Surpasses $1Million to Assist Local Cancer Patients in Need
Funds Will Help Less-Fortunate Afford Cutting-edge Cancer Care
This new endowment, funded through generous support of the Merovick family, our community, and 100% participation of Cancer Center's Board of Trustees, will help ensure that the excellent care delivered by Cancer Center of Santa Barbara continues to be available to everyone in our community who faces a cancer diagnosis, regardless of insurance status or ability to pay.
"I am honored to announce this $1 million milestone," said Rick Scott, President of Cancer Center of Santa Barbara. "As our community's safety-net for cancer care, we strive to provide the highest-level of treatment and support for everyone – regardless of their ability to pay. This fund provides additional assurance that we will make good on that promise for years to come."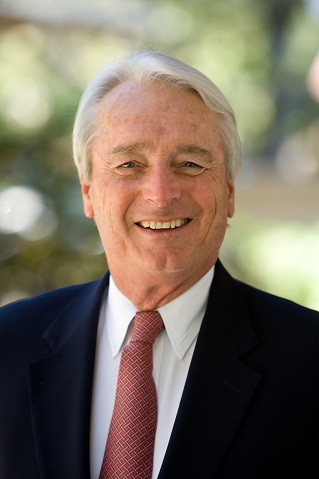 This recent fundraising achievement is timely, as Mr. Merovick begins 2012 with a three-year appointment to the Center's Board of Trustees. During his 17-year tenure as Cancer Center's Director of Development, Mr. Merovick raised more than $42 million to help the Center remain in the forefront of cancer care and assist our community's cancer patients and their families. Cancer Center is honored that Mr. Merovick's support of the organization will continue in his role as trustee.
Those interested in supporting those less fortunate in our community who have been touched by cancer are invited to help grow this new fund. For more information, contact Rob Dunton, Cancer Center's Director of Development at (805) 898-3620 or visit www.ccsb.org/donate.
Cancer Center of Santa Barbara is an independent, not-for-profit corporation, providing state-of-the-art cancer treatment. Since 1949, through the charitable support of families and foundations, the Cancer Center has stayed in the vanguard of comprehensive, non-surgical, outpatient cancer care. By retaining highly trained and devoted medical personnel, acquiring the latest technology and protocols, and integrating patient support and wellness programs, the Cancer Center assists those in our community on their journey to live with, through, and beyond cancer.