Arts & Entertainment
Three Reasons to Catch Art | Architecture On Film at UCSB's Campbell Hall
Arts & Lectures Hosts Two Months Worth of Docs and Features Starting Sunday, January 15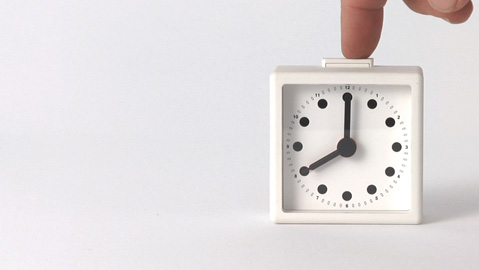 There may not be much to gain in dancing about architecture, but there's a world of knowledge to be found in filming about it. Starting this Sunday, January 15, UCSB's Arts & Lectures kicks off its winter film series titled Art | Architecture on Film. Stretching throughout two months and featuring 13 different documentaries, the series is poised to be one of A&L's most forward-thinking and buzz-generating, both because of its subject matter and because of its location; all films will be shown in UCSB's new and state-of-the-art Pollock Theater. In addition, these bimonthly screenings will cover topics ranging from mid-century American design icons to modern-day Mali mud buildings, with plenty of compelling stops along the way. (This week's installments include docs on '70s icons Keith Haring and Jean-Michel Basquiat, and are filled with insider's looks at the New York art scene at its most iconic and notorious.) Below, we run through just a few of the highlights of Art | Architecture on Film. For a full listing of screening dates and times, call 893-3535 or visit artsandlectures.sa.ucsb.edu.
1) Jean-Michel Basquiat: The Radiant Child: Not to be confused with the 1996 biopic of a similar name, Tamra Davis's 2010 documentary focuses on the artist as both a friend and a neoexpressionist icon. The film features firsthand interviews and accounts from Basquiat acquaintances and fellow artists, including director Julian Schnabel and rapper Fab 5 Freddy. It also touches on the relationships Basquiat maintained with and around Andy Warhol's famous (and infamous) Factory, and his tragic and ultimately career-ending heroin addiction. Screens Sunday, January 15, at 3 p.m.
2) Objectified: This 2009 doc from the director of the wildly popular Helvetica delves deep into the world of product design and comes away with some pertinent thoughts on the future of consumerism as we know it. Like Helvetica (and his recent Urbanized, which screens directly prior), Gary Hustwit's crisp, clean storytelling tactics are the stars here. He dishes us shot after shot of Ikea interiors, interviews with Swedish furniture designers, assembly lines of sleek cars, and discussions with BMW's leading thinkers, before breaking down the wasteful aspects of design and the growing landfills and curbside disposal of some of yesterday's "newest technologies." Think of it as stylistic food for thought. Screens Sunday, January 22, at 3 p.m.
3) Visual Acoustics: The Modernism of Julius Shulman: Many credit Shulman's iconic architecture photography with the success of mid-century modern design, and while we're not sure if we agree, we can't help but gush over the shots and images captured in Visual Acoustics. Featuring in-depth surveys of works by mid-century legends like Frank Gehry and Frank Lloyd Wright, Eric Bricker's doc is building porn for the Mad Men-obsessed. Count us in. Screens Sunday, March 4, at 3 p.m.