Film & TV
Must-See Movies
The Santa Barbara Independent's List of SBIFF Top Films
Features
Alois Nebel: The social and psychological subtleties of the Cold War experience are slipping into cinema steadily today, as this black-and-white animated feature about a Czech train station conductor's life toward the quixotically depressing end of the Iron Bloc dream reveals excellently.
Alps: From the Greek director of the controversial Dogtooth comes this ludicrous but straight-faced look at a club of people who'll act like your dead friends and relatives for a price, "substituting" everything from the way they dress and chew fingernails to dancing, kissing, and more. This kind of fringe work takes a toll, as you'll soon see.
An Oversimplification of Her Beauty: A multimedia (film, animation, puppetry, home video, Japanese carpentry, book reviews, etc.) exploration of loves both lost and could-be that messes with linear storytelling, turns honest self-analysis into public display, and sets a new bar for what the next generation of "art" films might be.
The Brooklyn Brothers Beat the Best: Two down-on-their-luck music-makers join forces to form a (real) band of (faux) brothers. As they DIY it across the States, they come across a menagerie of problems: angry club owners, thieving groupies, and brutal punkers who don't "get" their adorable indie tunes.
Horses: The lives of two rurally raised Northern Italian brothers — one with dreams of city life and the world beyond the mountains, the other content on the pasture with his horses — intertwine in this family portrait set in the late 1800s. Likely to be an audience favorite.
Free Men: This simultaneously teaches about the role that mostly Muslim North Africans played in saving French Jews during World War II while offering an exciting spy drama, all enhanced with great music and historically pure set design.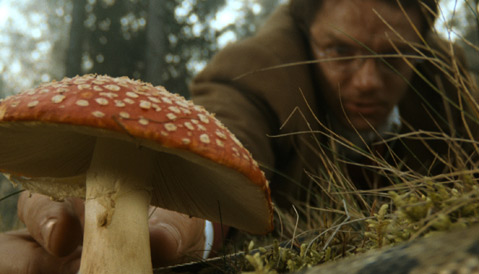 Generation P: This year's most stoner-friendly film involves trips on both fly agaric mushrooms and LSD for our protagonist, who navigates the early days of post–Soviet Russia as an advertising man caught up in a Babylonian cult that runs the world through media manipulation.
I'm Yours: A troubled, doe-eyed model and a troubled, handsome Wall Street investor walk into a bar … and walk out into the world for a reckless, passionate, and eventually life-affirming car ride to visit her estranged parents.
Lucky: A crowd-pleasing front-runner for Audience Choice Award, this heart-warming tale features an orphan who leaves his tiny South African village to make a life for himself in the big city, finding that the only person willing to help is a racist, elderly Indian woman.
Sleepless Night: Engagingly set almost entirely in a sprawling Paris nightclub/restaurant/pool hall, this cops-and-dealers thriller follows a wayward father's attempt to extricate his son from a cocaine robbery-gone-wrong.
Sons of Norway: Punk rock becomes an outlet both destructive and positive for a father and son reeling from the death of their wife and mother. It's tragic and funny, with probably the most intense cake-eating scene ever put on the big screen.
Starbuck: The need for money made the star of this film donate tons of sperm years ago, and he soon finds out that he's fathered 533 kids, including more than 140 who are suing to find his identity. In serendipitously meeting many of them, he learns about fatherhood and friendship, endearing audiences with a touching comedic romp along the way.
Vinyl: This raucous cinematic rush is about a 1980s band reuniting after a funeral to drunkenly record a great song that their ageist label won't release. The oldsters create a fake band of young lip-synchers and score a hit, with complications all around.
Documentaries
Give Up Tomorrow: How does a man whom 42 witnesses say was hundreds of miles away from a crime continue to be on death row in the Philippines? This reveals the strange case of one mother's quest for justice in the killing of her two daughters, even if it means locking up the wrong man.
Golden Slumbers: Cambodia was melodramatic movie heaven from 1960 until 1975, when the Khmer Rouge and Pol Pot burned more than 400 films, shut down theaters, and killed as many actors, directors, and producers as possible for being "enemies of the people." This teaches us about that lost slice of cinematic history, talking to the surviving stars and film fans.
The Other Dream Team: After the Soviet Union shocked Team U.S.A in the '88 Olympics by beating us in basketball, the sport became a tool toward freedom for hoop-happy Lithuania. This doc, featuring ballers Sarunas Marciulionis and Arvydas Sabonis, as well as Bill Walton and the Grateful Dead, follows that arc expertly.
A People Uncounted: Though the Holocaust wiped out only a half-million of Europe's gypsies — a fraction of the six million or so Jews who were killed — it did do away with a higher percentage of the Roma, nomads who migrated west from northern India more than a thousand years ago. This explores that forgotten saga, their fascinating past, and their still-struggling present.
Pink Ribbons, Inc.: Breast cancer has become a big charity business, and this dissects the industry, showing both its successful fundraising and failure to either provide a cure or address the root causes of the disease. It'll rattle feathers.
Putin's Kiss: Follow an idealistic Russian teenager as she goes from being under the wing of President Vladimir Putin to seeing how political disagreements can quickly turn into violence and suppression. It's an intelligent and moving look at modern Moscow.
Surviving Progress: Big-picture docs often get bogged down in a director's dogma, but this one manages to analyze the ills of so-called progress in a fresh and lively way, with plenty of help from today's important scientists, authors, and thinkers. It is, however, a bit short on solution.
West of Memphis: A ferociously in-depth and enlightening investigation into the case of the West Memphis Three — a trio of teens who were wrongly convicted of murdering three boys due to coerced testimony, media hype, and scintillating charges of satanic worship — that reopens the case, shows the celebrity (Peter Jackson, Eddie Vedder) fight for freedom, eventually sets them free, and points squarely toward another suspect, one of the victim's stepfathers.
Whores' Glory: Kicking off with a hypnotic title sequence, this eerily scored (CocoRosie, etc.) triptych doc travels from Bangkok to Bangladesh to border-town Mexico to assess the state of contemporary prostitution, with all the money, madness, and melancholy on surprisingly open display.
Screen Cuisine
Jiro Dreams of Sushi: This documentary takes a well-felt and -rounded look at a Tokyo master sushi chef whose little train-station bar earned three Michelin Stars and costs a minimum $200 per visit. Nobody seems to mind.
Taste the Waste: From the ironic joys of European dumpster diving to the intricate workings of a beehive and all points in between, this doc examines the world of alternative food production coming soon to an economy near you.
Spanish/Latin-American Cinema
Found Memories: This slow-moving test of your cinematic patience is worth enjoying for its beautiful look at age, from the older generation that's set in their ways in this Brazilian mountain jungle village to the young woman who arrives with cameras to capture the slow life.
Rumble of the Stones: Life in the slums of Caracas, Venezuela, gets the full treatment here, from a mother whose chicken-factory work still leaves bills unpaid and a grandma who wants to see the sea again to the smart son's chances at higher education and his wannabe-thug brother's bad choices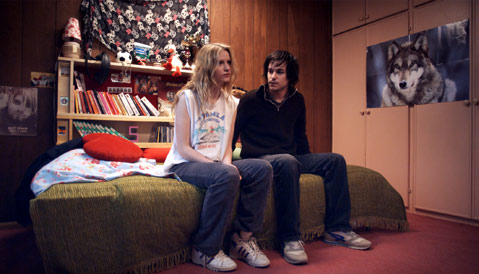 Cinema Nouveau
Declaration of War: Contemporary Romeo and Juliet birth a baby who then develops a brain tumor. Both cutesy and horrifying, this dazzling film keeps dishing out unexpected turns: like real life, only big-screen
Mike: Our hero is a little id monster who loves to eat, steal cars, avoid work, and have frequent sex. Somehow, we love him, though the world is not quite equipped to keep Mike's simple dreams of happiness on the road.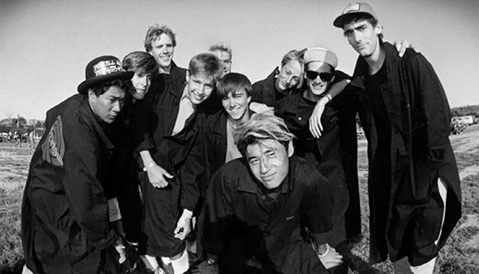 To the Maxx
Bones Brigade: An Autobiography: This latest action-packed documentary by award-winning filmmaker/skateboard legend Stacy Peralta (Dogtown and Z-Boys) tells the story of a time and place in the history of skateboarding that continues to define the sport today. This is Tony Hawk versus Christian Hosoi. This is Rodney Mullen doing tricks decades ago that are still cutting-edge today. This is awesome.
El Mar, Mi Alma (The Sea, My Soul): This 16-mm film is a visual love song to the surf-blessed land of Chile, its people, and the ocean that defines it. Directed by Stephen Jones and shot by Dave Homcy, who has some of the most poetic eyes in the surf world, the film's music — mostly an original score by Chile's Manuel Garcia — only adds to the film's arresting effect on your senses.
Wyoming Triumph: This film is simple, pure, and wonderful snow porn, but the in-between moments — from backcountry creek crossings by snowmobile to cattle branding and outpost towns — make it stand out from the rest. Warning: It may not be possible to watch this film without then planning a ski trip to Wyoming and enrolling in redneck training courses.
Kolnoa
Follow Me: The Yoni Netanyahu Story: Benjamin Netanyahu's older brother, Yoni (Jonathan), was a war hero with a poetic bent. He died rescuing hostages from a hijacked airplane in Uganda in 1976, but he left behind letters that allowed filmmakers to reconstruct his unfortunately short life.
Glickman: As a sports announcer, Marty Glickman invented the term "swish" and helped establish HBO. His dream of competing in the Olympics, however, was dashed when he was pulled from the 400-meter relay in the 1936 games at the last minute because USOC president Avery Brundage did not want to embarrass Hitler.
Nicky's Family: In the run-up to WWII, Nicholas Winton saved 669 Jewish children from Czechoslovakia before the Nazis invaded. He went on to live the rest of his life with the deed unacknowledged — that is, until his wife found a scrapbook in 1988 with picture of the children.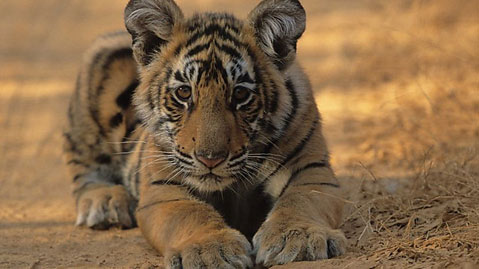 Reel Nature
Frozen Planet: From the team behind Blue Planet and Planet Earth, this multi-part documentary shows the changing snow­scapes of the Arctic and Antarctic and its effect on animals, people, and the planet as a whole. Naturalist David Attenborough narrates.
Otter 501: Delivered as a YouTube-style diary, this intimate film follows Katie, a freshwater biologist from the Midwest who moves to Monterey, California, for a six-month visit. Upon her arrival, she finds an orphan baby otter and subsequently becomes involved with a sea otter rescue organization.
A Tiger Called Broken Tail: In this beautifully shot, emotionally rich documentary, Irish filmmaker Colin Stafford-Johnson follows a mischievous, exuberant tiger cub from his first two years of life in India's Ranthambore National Park to his tragic death by train more than 100 miles from the park.