Film & TV
Reel Nature
SBIFF Sidebar Delivers a Grip of Enticing Nature Documentaries.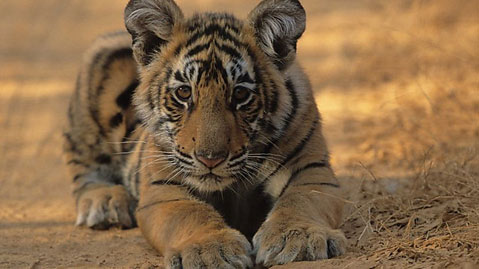 Nearly a decade ago the Santa Barbara International Film Festival decided to add nature films to its list of offerings and immediately appointed as curator underwater filmmaker and Santa Barbara native Mike deGruy. It was an excellent choice; since 2004 deGruy has selected a stellar roster of intriguing and award-winning documentaries. This year is no exception, with entries that focus on tigers, sea otters, and life on the Earth's ice covered poles.
A Tiger Called Broken Tail. In this beautifully shot, emotionally rich documentary, Irish filmmaker Colin Stafford-Johnson follows a mischievous, exuberant tiger cub, named Broken Tail from his first two years of life in India's Ranthambore National Park through his tragic death by train more than 100 miles from the park.
Otter 501. Delivered as a You Tube.com-style diary, this intimate film follows Katie, a fresh water biologist from the Midwest who moves to Monterey, California, for a six-month visit. Upon her arrival she finds an orphan baby otter and subsequently becomes involved with the sea otter rescue organization SORCA.
Frozen Planet. From the team who created the award-winning series Blue Planet and Planet Earth, this multi-part documentary shows the changing snowscapes of the Arctic and Antarctic, and its effect on the animals and people living there, as well as the planet as a whole. Naturalist David Attenborough narrates this visually stunning film.