Food & Drink
Comfort Food with Regional Flavor
Café Succulent & Trading Company Opens in Solvang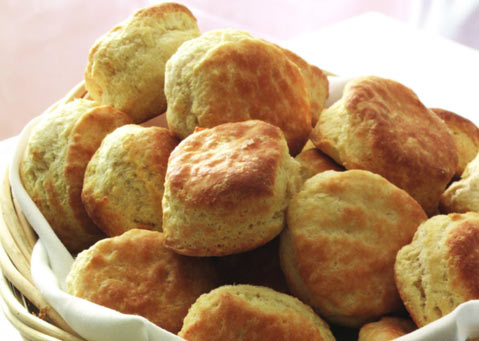 "If you want to know where to eat, find a wine bar or tasting room, talk a little wine, maybe buy a bottle, then ask the pourer. They always know the best places," said Brian Champlin while placing a basket of warm miniature buttermilk biscuits on the table at his new restaurant, Succulent Café & Trading Company (1555 Mission Dr., Solvang, [805] 691-9235, succulentcafe.com). He's right; that's exactly how I found Succulent Café.
Who? Brian and Cynthia Champlin came to Solvang after years of catering for some of Santa Barbara's best known restaurants, including Wine Cask and Elements. Their experience informs every part of their tried-and-true menu, like their strictly regional, well-priced wine list. "Our food resonates with wine country," said Cynthia, who described the menu as "Cowboy Western comfort food with French cooking techniques."
What? Surprises are tucked in classic comfort foods, like biscuits, gravy, red meat, and grits. The molasses-braised short rib, for example, resting on parmesan grits, is served with Red Dragon sauce, creating a tangy Asian flavor profile that complements the heavy Southern dish. A Santa Ynez rancher gave the Champlins one of their favorite recipes: Dave's BBQ meatloaf, made of beef and pork sausage barbequed over Santa Ynez oak, which they serve on scallion cornbread with pepper jack cheese, tomato jam, and bacon, all house-made.
Why? The "& Trading Company" half of the title stems from the in-house jellies, jams, and pickles made from area farmers-market produce, as well as Brian's charcuterie, which are sold at the front of the store. He doesn't balk at taking 40 days to prepare ham, or making his own bacon and prosciutto. "If it can be done in house, we do it," said Cynthia. She said a diner recently remarked, "I just don't know how you make the most standard things taste so amazing." Cynthia joked that the menu's theme is "Under promise, over deliver."