Food & Drink
S Is for Scarlett Begonia
Victoria Court's Breakfast and Lunch Hotspot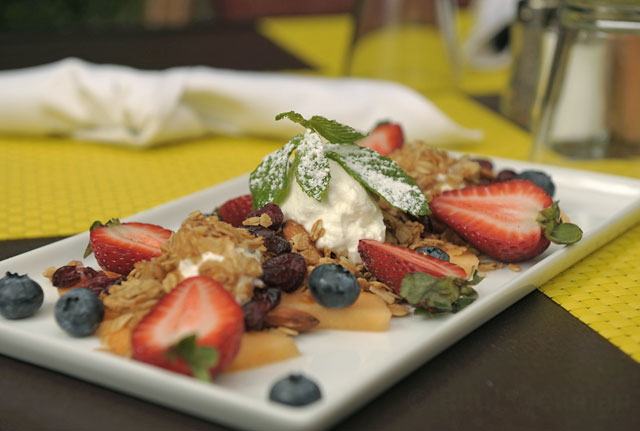 Where: 11 West Victoria Street, (805) 770-2143.
What: Breakfast and lunch in Victoria Court with a modern American, organic, and Italian flair.
How Much: Meals average $15.
The Dish: Victoria Court's charming square has a relatively new member with Scarlett Begonia, a quaint stop for breakfast and lunch. Pastries are delicately made in-house and served among intimate tables surrounded by moss-covered walls. Trendy iPads log customers' orders from the extensive menu, where decisive direction can be delightfully difficult to navigate. Try the soft scrambled eggs flavored with fragrant herbs and sharp Gouda cheese and creamy spinach along with freshly baked breads (blueberry sourdough anyone?). Lemon ricotta pancakes alongside a freshly squeezed OJ mimosa will start off anybody's Sunday in a positive (and delicious) light. While dogs are welcome with open arms, your canine pal may not be sharing your warmed polenta and prosciutto, but they will finely dine on doggie cookies and a chilled water bowl.