Arts & Entertainment
Ruthie Foster and Paul Thorn at UCSB's Campbell Hall
Soul Salvation Tour Hits with a Smokey Blues Flavor on Friday, February 10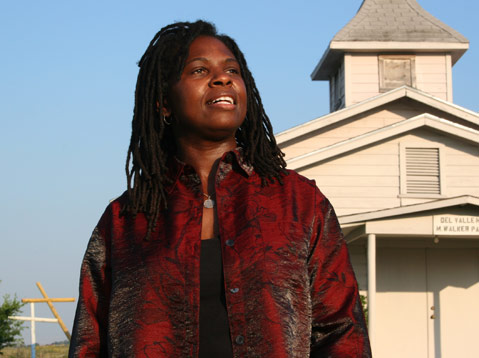 The lines dividing soul, blues, and gospel have always blurred, and the best artists in each of these three categories have always transcended them. Not just Aretha Franklin, but Sam Cooke and even Otis Redding come to mind when Ruthie Foster sings. She has that unmistakable authenticity that only comes from time in church, miles on the road, and years in the saddle. Foster will headline a double bill at UCSB's Campbell Hall on Friday, February 10, at 8 p.m. with another great contemporary soul singer, Paul Thorn. Thorn will open solo, and then Foster will take the stage with her acclaimed full band as one of the stops on their current Soul Salvation tour.
When I spoke with Foster last week, she was at home in Texas gearing up for the road. She told me that her latest album, Let It Burn, was named for the fire theme that runs through much of the material. "We had 'Ring of Fire' on there," she said, "and 'Set Fire to the Rain' and even 'Everlasting Light,' which is kind of indirect, so we just decided to go with it. Besides, it's maybe a little slower tempo than the last [record], and in the band we like to think of that approach as 'letting it burn.'"
Foster was nominated for the Best Contemporary Blues Album Grammy in 2010 for The Truth According to Ruthie Thorn, which she recorded at the legendary Ardent Studios in Memphis with producer extraordinaire Chris Goldsmith. For the new album, Foster, who grew up singing in a church just outside of Waco, decided to head to New Orleans, where she connected with a whole new group of amazing soul veterans, including drummer Russell Batiste, bassist George Porter Jr., and Hammond B3 ace Ike Stubblefield. The result is one of the year's most satisfying listens — a new record that sounds like it's been around since the 1970s, and in the best possible way. Needless to say, the show ought to be, as Foster put it, "one hallelujah time."
For tickets and info, call (805) 893-3535 or visit artsandlectures.sa.ucsb.edu.