Opinion
The DA Who Loved Headlines
David Minier's New Book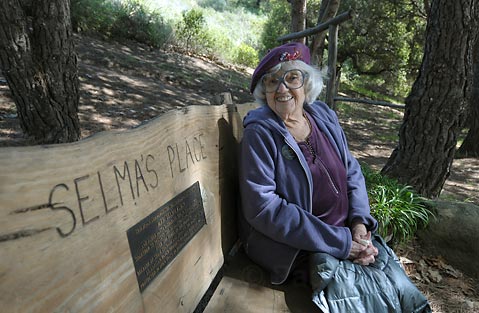 EX-DA MINIER: The mail brought a novel by unlamented ex-district attorney David Minier, who enclosed a note: "Friends have told me I'd be crazy to give you a copy (I wasn't exactly your favorite DA), but I think they are wrong!"
Minier seemed to delight in controversy. In 1967, I was at Isla Vista's Magic Lantern Theater the night he seized as "obscene" a movie called A Change of Heart. In fact, it was closer to a med-school instructional than Deep Throat. An angry crowd gathered, brandishing Vietnam-era signs like "War Is the Only Obscenity. Why Don't You Bust the Dirty Dozen?" Minier was amused by the protest. "We actually planned this for tomorrow night, but we heard they were prepared for us tonight, so we didn't want to disappoint them or miss all the fun and excitement."
Two Magic Lantern managers were arrested. Solvang Judge Arden Jensen dutifully pronounced the movie legally obscene, with "filthy sex scenes." The whole thing got settled out of court.
In 1970, in one of the county's first environmental battles, Minier filed felony forgery charges against Selma Rubin, then 55, and Anna Laura Myers, 79, for allegedly altering signatures on petitions opposing a massive development on the Gaviota Coast. The only proof that surfaced was renewed evidence that Minier loved headlines. Judge John Rickard threw the case out of court, voters nixed the project, and the two women became heroes.
After being beaten for reelection by Stan Roden in 1975, Minier went on to become DA of Madera County, and then a Superior Court judge. Now he works as an assigned judge. His new novel, The Ararat Illusion, is based on the 1973 assassination of two Turkish diplomats at the Santa Barbara Biltmore. Minier prosecuted the killer, Armenian immigrant Gourgen Yanikian. The assassin, who was also a novelist (among other things), is now dead, but I'm sure we haven't heard the last of Dave Minier.
CAT'S OUT OF THE BAG: Developers and affordable-housing advocates have long argued that the only way to preserve open space in Goleta and on the Gaviota Coast is to concentrate high-density development in Santa Barbara. Only the naïve believed that brand of sophistry. With developer Mike Towbes and others lobbying in Sacramento, the state has now come down hard on Santa Barbara County to rezone more land in Noleta for high-density housing — or else. The "or else" being stripping the county of the power over building permits anywhere. So far, Supervisor Janet Wolf is standing up to the state. Noleta is her turf.
MILLIONS FOR A NURSE: Nearly 20 years ago, an immigrant from the Philippines was assigned by an agency to be a nurse for an elderly New York woman. During that time, the woman not only bestowed upon her nurse gifts amounting to about $26 million but also left a will giving her $30 million more. She may not be able to keep it all. The nurse, Hadassah Peri, was a companion for Huguette Clark, a recluse who died last May at 104. Clark's last will cut her distant relatives out entirely, and last week, 19 of them filed objections to the document, claiming that Clark was mentally incompetent when she signed it. If a judge throws it out, along with an earlier one, the family stands to inherit the entire $400-million fortune, according to msnbc.com reporter Bill Dedman. And Clark's wish for an art museum at her $100-million estate on East Cabrillo Boulevard likely would be doomed. Worse for Peri, New York officials threaten to "claw back" gifts they deem inappropriate.
SHAMROCK & FIESTA: What do Irish and Mexican music have in common? Plenty, when the Chieftains come to town. Joining Paddy Moloney and the Irish group Friday night, February 17, at the Granada was the Mexican-American roots band Los Cenzontles.
A lively touch of Fiesta with Paddy on the tin whistle.
STEPPING BACK: I can only wonder what director Alfred Hitchcock would have thought about folks transforming his 1935 spy thriller The 39 Steps into a stage comedy with lightning-fast costume changes and four actors playing more than 100 roles. I've seen it before, and it was still great fun Sunday night, February 19, at Ensemble Theatre. The run is extended through February 26.
NAZI HUNTER: Tom Dugan walked onto the Rubicon stage in Ventura Saturday night and became the legendary Simon Wiesenthal, who devoted his life to tracking down Nazi war criminals. Playing the aged death-camp survivor, Dugan managed to mix a dash of humor with unforgettable stories from the camps. The one-man play Nazi Hunter — Simon Wiesenthal runs through March 11.