Capitol Letters
Long Game
Gingrich Says Wild GOP Race Will Come Down to California
Callista Gingrich was behind a bedroom door, perhaps applying a final layer of lacquer to her famous helmet of hair, as husband Newt perched on an overstuffed chair in the sitting room of their Hyatt Regency suite.
The couple was in California so Newt could deliver a big speech at the state Republican Party convention in Burlingame last weekend, an effort to revive for the third time — or is it the fourth? — his spasmodic campaign for the GOP presidential nomination.
While front-running rivals Mitt Romney and Rick Santorum were slugging it out in Michigan before this week's key primary there, the bombastic and iconoclastic former House speaker was on the West Coast, explaining that he has a long-game strategy for the race, in which he believes California may prove decisive.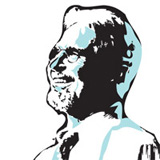 "I think Texas and California coming late [in the primary season] virtually guarantees that nobody's going to have a majority before," Gingrich said in a sit-down interview. "I came to this convention to literally outline why I think California will be in play in the fall."
Like many of Gingrich's ideas, the notion that California's June 5 primary will matter, let alone that a Republican can win the state in November, the general election, is unconventional. He argues, however, that skyrocketing gas prices, along with new violence in Afghanistan and the danger surrounding Iran, demonstrates Obama's weakness on domestic and national security issues alike, changing 2012's political calculus.
"I think [the price of] gasoline will attract a level of attention that is across all ethnic lines," he said. "My goal is that you're standing at that pump and you're saying, "Let me get this straight. I'd be paying $2.25 less with Newt. Now how much does that matter to me?'"
On many issues, Gingrich and fellow Republicans are at odds with the majority of state voters. In his first extended interview about California issues, here is what he said about some of them. (An interview transcript is on my Web site at calbuzz.com.)
Offshore Oil: Since Santa Barbara's 1969 oil spill, Californians historically have opposed expanded coastal drilling, while many national Republicans like Gingrich have supported it. However, the former speaker noted that in summer 2008, the last time gas prices spiked dramatically, a well-regarded statewide poll showed opinions suddenly changed, as a majority suddenly favored more drilling. (Gingrich also claimed, incorrectly, that 58 percent of those surveyed in Santa Barbara County at the time wanted more offshore production.)
As president, he would push to guarantee 50 percent of federal oil-royalty revenues go to states where new drilling occurs: "California would have billions of dollars at stake," he said. "Now, the morning that Sacramento's faced with 50 percent of the royalties coming to Sacramento, I suspect you'll have the beginning of a new conversation.
"Let's talk about the facts. If you rabidly don't want your state to do this, that's fine," he added. "But I'd let each state define it. If the state says we do not want drilling period, fine. Then you just give up all the money."
Immigration: Recent polls show a majority of Californians favor policies to give undocumented aliens a path to U.S. citizenship, a position anathema to most Republicans. Among the GOP field, Gingrich takes the most moderate stance, however, favoring citizenship opportunities for older illegal immigrants; citizenship for the children here illegally, in exchange for military service when they come of age; and a new, formal guest-worker program.
"You're dealing with human beings and not just symbols," he said. "And we have to become a country that has a path that has human concern."
Abortion Rights: Most Californians are pro-choice; the last pro-life presidential candidate to win California was the first President Bush in 1988. The pro-life Gingrich, however, said that he believes economic concerns may trump this issue if women voters feel safe that state law protects their right to choose to have an abortion.
"It may be that a woman who does not feel particularly threatened on that issue and goes down and puts in … $4.54 a gallon, starts to say" economics are more important, he said. "You have to decide what issues are salient and whether or not you can make them salient."