Capitol Letters
State of Play
Hard Times for Maldo, Moonbeam, and Marijuana Sales Alike
TOPIC A: That thunderclap you hear echoing from Sacramento is the sound of boisterous high-fives among Capitol Republicans, celebrating their schadenfreude at the party's refusal to endorse Abel Maldonado for Congress.
Maldo has topped the enemies list of California's conservative Republicans, grassroots and establishment alike, at least since 2009, when he cast the decisive vote for a Democrat-backed tax increase in exchange for support of his pet program to revamp state voting laws through the new "top two" primary system.
Even more than his tax-hike heresy, the shift in primary rules infuriated the GOP because it is aimed at reducing the importance of party identification in elections and likely to dilute the waning influence of Republicans even more. As Chris Meagher reports on independent.com, the Santa Barbara County committee last weekend backed actor and Tea Party favorite Chris Mitchum over Maldonado, a move that blocked any chance the former Santa Maria legislator had of capturing the state party's official endorsement.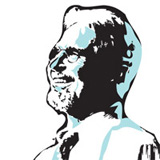 "God bless those patriots," tweeted Jon Fleischman, a former party leader who runs FlashReport, the state's most influential conservative Web site, after the committee backed Mitchum.
"Abel Maldonado, during his time as a state legislator, violated a pledge he made to the voters, and horse traded his vote for one piece of legislation in order to get support for another — and was blatant about it," Fleisch­man told The Santa Barbara Independent.
"There is never a good time for a political party to endorse someone with questionable ethics," he added.
As a practical matter, it is unclear how important the actions will be as Republicans seek to unseat Democratic incumbent Lois Capps in the newly drawn 24th Congressional District.
Maldonado dismisses right-wing criticisms like Fleischman's as the carping of ideologues more interested in partisan purity than in governing. Although his fundraising has lagged behind that of Capps, he enjoys far more name identification in the district than Mitchum; strategist Brandon Gesicki said the campaign "wasn't expecting and isn't disappointed" at not receiving the state GOP endorsement and is "not worried" about Mitchum's candidacy. "We know who our opponent is, and that's Lois Capps," he said.
Operatives for Capps, who has far out-paced the Republicans in raising money while keeping up a heavy schedule of public appearances in the district, could barely restrain their glee as they e-blasted the endorsement news.
"This is an embarrassing failure for Maldonado," said Capps spokesperson Jeff Millman.
TAXING TIMES FOR JERRY: Governor Jerry Brown is also having trouble on the campaign trail, getting absolutely nowhere in his bid to clear the November ballot of two tax-increase measures that compete with his own initiative, which would raise temporarily both the state sales tax and rates on the wealthy.
A new Public Policy Institute of California poll showed only 52 percent of likely voters back Brown's plan. That precariously small majority is likely to vanish if more than one tax increase appears on the ballot, confusing some voters and enraging others about the Democrats' lust for higher taxes.
In a meeting with the editorial board of the Sacramento Bee, Brown noted that his tax plan is the only one not opposed by major California business organizations, but predicted its demise if two proposals pushed by liberal groups are not withdrawn.
"That would, I think, pretty well ensure the defeat," he said. "I don't want to say it's an absolute, but it's — I want to choose my words wisely — but I wouldn't be counting on that tax measure," which Brown is counting on to balance the budget.
The governor took an important step to resolving his political dilemma, after the print edition of the Independent had gone to press, when he reached agreement with a liberal coalition sponsoring one of the rival initiatives.
The deal calls for Brown to reduce his proposed temporary sales tax hike from a half-cent to one-quarter cent, while raising rates on the highest income taxpayers from 1% to up to 3%. The agreement means that the liberal group, led by the California Teachers Association, will withdraw its initiative, which proposed to raise $7 billion in new revenue for the state solely through a "millionaire's tax."
Brown still faces competition from a third proposed ballot measure. Sponsored by wealthy civil rights attorney Molly Munger, it calls for raising income taxes across the board, with the billions in increased revenue earmarked solely for public schools. Munger has insisted she will not withdraw her plan, even though it has polled poorly in recent public opinion surveys.
"The life of politics is something that changes and evolves," Brown told reporters after announcing his deal with the teachers' union. "I don't have an ego in this."
BALLOT-MEASURE BUZZKILL: Besides one or more tax increases, the November ballot may include a dozen or more other measures, on volatile subjects ranging from repealing the death penalty to restricting the power of labor unions to automatically withhold dues from members' paychecks.
One controversial issue Californians probably won't get to decide, however, is whether to legalize marijuana.
Backers of a pro-pot initiative won 46 percent of the vote two years ago, but squabbles among advocates for five competing measures over the scope and sweep of proposed changes in the law have so splintered resources and energy that it seems unlikely any will make the ballot.