Capitol Letters
The Party's Over
Big Stir as Republican Rising Star Quits State GOP as Too Divisive
The biggest Capitol buzz this week did not surround Jerry Brown, budget deficits, or the high-speed rail project from hell, but rather an obscure Republican assemblymember named Nathan Fletcher.
Although unknown outside Sacramento or his home turf of San Diego, Fletcher has been quietly touted by insiders as a future star of the state GOP ​— ​until he abruptly quit the party a few days ago.
Articulate, attractive, and effective, the 35-year-old triathlete is an ex-Marine, decorated for combat service in Iraq, the first veteran of the War on Terror to be elected to the Legislature. At a time when the GOP is all but on life support in the state, the political cognoscenti viewed him as a top-rank up-and-comer who could help replenish the weak Republican bench and perhaps lead the way to breaking the Democrats' stranglehold in California.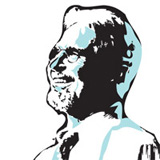 Termed out in the Assembly, Fletcher is running for mayor of San Diego, and his surprise renunciation of his party to become a decline-to-state independent shocked GOP activists and apparatchiks whose political style he denounced, along with that of Democrats, as "dysfunctional, polarized … game playing."
"I don't believe we have to treat people we disagree with as an enemy," he said, reinforcing his Gen X cred by announcing his decision on Twitter and YouTube. "I fought in a war, and I have seen the enemy ​— ​we don't have enemies in our political environment here.
"I put it all on the line for my country," Fletcher added. "I didn't go through all that to come back and run for office to play games."
Fletcher, best-known for authoring "Chelsea's Law," a bipartisan law to crack down on child sex offenders, models himself after former senator and governor Pete Wilson, a moderate Republican who began his career in the Assembly and as San Diego's mayor. However, Fletcher drew criticism from conservative quarters for, among other things, backing a measure affirming the right of gay people to serve openly in the military and cooperating with Governor Brown on alternative-energy legislation and a bill to close corporate tax loopholes.
While the election for mayor of San Diego is officially a nonpartisan contest, the party endorsement offers organizational and fundraising advantages that Fletcher lost when the area's GOP passed him over for a more conservative candidate.
As a practical matter, his move, therefore, was in some ways an all-politics-is-local move related to the crosscurrents of the San Diego campaign. As a broader political matter, however, it sent a loud signal that the demise of the California GOP may be linked to its disdain for centrist pragmatists who embrace the value of working across party lines over ideological purity and rejection of compromise.
That message echoes on the Central Coast, where two high-profile congressional races feature moderate Republicans running without their party's imprimatur under the state's new primary-election rules, designed to lessen the influence of political parties.
In Ventura County's 26th District, Supervisor Linda Parks recently switched her registration from Republican to decline-to-state and is running strong in a crowded field that includes stalwart GOP State Senator Tony Strickland and four Democrats, including Assemblymember Julia Brownley.
"Her message appeals to both parties. There is no loyalty to parties as there used to be," Parks strategist George Gorton ​— ​who was a top adviser to Pete Wilson ​— ​told political columnist Timm Herdt. "This election has the potential to turn California politics on its head."
Closer to home, ex-lieutenant governor and state senator Abel Maldonado of Santa Maria is another Republican whose past dalliances with Democrats over taxes, along with his aggressive and successful sponsorship of the new "top two" primary system, have made him a pariah in right-wing precincts.
Although by far the strongest challenger to Representative Lois Capps in the 24th District, Maldonado was snubbed for endorsement by the GOP county committee in favor of actor Chris Mitchum, a political novice whose Tea Party views are more aligned with the current Republican zeitgeist.
Maldonado argues that, while abhorrent to some partisans, his record will appeal to district voters more concerned with pragmatism than partisanship: "I chuckle when I see these news releases," he said of candidates of both parties positioning themselves as independents. "All of a sudden, they're bipartisan; they've worked across the aisle."