Cover Story
Gardens of Great Delight
Santa Barbara Celebrates Its Growing Green Public Places
It is nearly an hour past sunrise in Alice Keck Park Memorial Gardens, a big and perfect sky still brightening toward a brilliant spring blue. The decomposed granite of the path is crunching crisply beneath my feet as I walk, dream-like, deeper into the green depths of the park. The smells of mint and jasmine mix with the melodies of birds, their songs seemingly carried by the soft twists of golden light making their way through the trees.
Outside the garden's borders, Santa Barbara is waking up; alarm clocks driving people from their beds and out into the slowly blooming late-April day. Soon, intersections will be stacked four cars deep in every direction, buses will growl and roar along their routes, and this city of 88,000 will be busy with the hustle and bustle of another day in paradise. But here, in this lush oasis, fresh and growing and green tranquility has already won the day. Seeking a warmer and sunnier spot, I step out to the edge of the pond and smile at the similarly motivated turtles basking along its banks. I drink down the last sip of my coffee and turn toward the sun, the startling red of a flowering coral tree catching my eye. The words of Grant Castleberg, the garden's primary architect, drift into my mind: "Just having a space like this that you can go to right in the middle of a city, well, it's just a wonderful thing."
As part of National Public Gardens Day, which takes place Friday, May 11, Santa Barbara will celebrate the many wonderful things that make our red-tile-roof town a truly special garden city. From the world-renowned and deeply-rooted historic gardens of Ganna Walska's Lotusland and the Steedman family's Casa del Herrero to the more utilitarian greenways seamlessly folded into the city's design, such as Chase Palm Park and the Courthouse's Sunken Gardens, the vast and various public gardens of Santa Barbara will be wide open and abuzz with celebratory activities and tours ​— ​not to mention some sublime showings of a spring in primordial bloom thanks to our recent run of late-season rain. "There is no doubt that this is a great gardening town with many great gardens, but sometimes, it seems, we have maybe come to take this for granted," said Steve Windhager, executive director of the Santa Barbara Botanic Garden. "This whole day is designed to remind people just how valuable all these public gardens are to our quality of life here in Santa Barbara."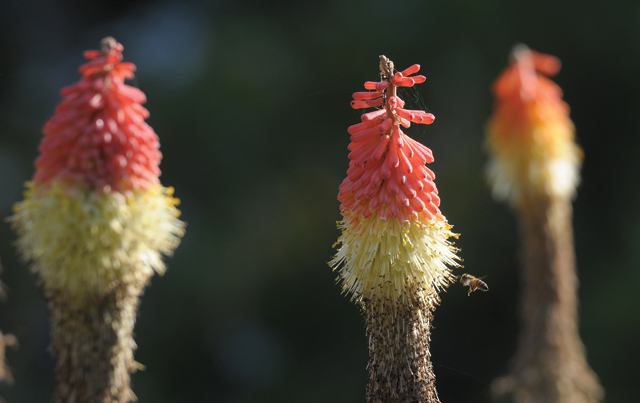 Even better, for the first time in the relatively short history of National Public Gardens Day, all the members of Santa Barbara's public-garden family ​— ​be they run by the county, the city, the zoo, or nonprofit trusts ​— ​have decided to collaborate and observe the occasion together. It's a coming together so unique and impressive in scale that it has caught the eye of the holiday's overarching organizing body, the American Public Gardens Association. Next month, once the dust ​— ​or mulch, if you will ​— ​has settled on our area festivities, many of the people behind this week's celebration will give a presentation to the national organizers about how exactly they were able to put together such a comprehensive effort. "Rather than just focus on our individual gardens, we decided to make the day about all of these gardens together," summed up Windhager, who, along with Gwen Stauffer and Molly Barker, the executive directors from Lotusland and Casa del Herrero, respectively, was among the original coconspirators behind the celebration. "We really want people everywhere to start seeing Santa Barbara as the garden town it is," added Barker. "We are really just getting started with this collaboration."
Alice Keck Park Memorial Gardens
Located in the heart of downtown and occupying one square city block between Garden and Santa Barbara streets, this public sanctuary, maintained by the City of Santa Barbara, has been a treasured and demonstrative breath of fresh air since the mid 1970s. It was then when Park, acting anonymously, purchased the historic property ​— ​it was once home to the El Mirasol Hotel ​— ​thus rescuing it from a series of development schemes running the gamut from apartments and condos to a possible landing spot for the Santa Barbara Museum of Art. Almost immediately, Park gave the parcel over to the city to be used as a public garden, but her gift was not public knowledge until after her death in 1977.
Landscape architect Grant Castleberg was hired to handle the design of the garden, a project he tackled with a little help from Elizabeth de Forest and the rest of the board of directors at the Santa Barbara Botanic Garden, an entity that has continued to serve as a steward of sorts for the garden ever since. "It is a horticultural garden, but I didn't want it to be just for people who love plants. I wanted it to be a place for all people," recalled Castleberg recently about the motivation behind his design.
The result is a meandering city park with more than 75 different tree and plant specimens ranging from natives to exotics that are so thoughtfully placed around the property that, as you explore the garden, you are never far from a feeling of seclusion even on a busy summer day. This effect, explains Castleberg, is due to his conscious efforts to design a garden where, if you are passing by on the sidewalk, you are "unable to see everything inside" while also creating a place that the police could sufficiently patrol by driving along the exterior.
Another beloved aspect of the garden is its pond, a feature that the city initially wanted Castleberg to fence in with a four-foot barrier. He resisted, and the mostly open pond has come to be a home to fish and turtles ​— ​the fish being introduced by Castleberg, while the turtles, in a sort of guerilla-style donation effort, were provided by an unknown samaritan. Over the years, said Castleberg, the public has also introduced less desirable pond residents, such as a pair of piranha (eventually removed by two enterprising local children with bamboo fishing poles) and some rather large snapping turtles, which had to be captured by a dive team.
Lotusland
Exotic in name and in experience, the 37-acre garden of Madame Ganna Walska's wildest dreams is a stunning, wonderful, and somewhat secluded reality just off Sycamore Canyon Road in Montecito. Specifically purposed for growing plants since its original owner, Ralph Kinton Stevens, dubbed the property Tanglewood in 1882, it wasn't until Walska, a Polish-born opera singer who was an upper-class celebrity of sorts in her day ​— ​and the veteran of half-a-dozen different marriages ​— ​bought the property in 1941 that the land, then known as Cuesta Linda, got its current title and identity. Purchased by Walska and her sixth (and final) husband, yoga guru Theos Bernard, as a potential retreat for Tibetan monks, the plans for their short-lived Tibetland took a turn as wartime visa restrictions prevented the monks from showing up; by 1946, Bernard and Walska had split up.
Minus the yogi, Walska renamed the property Lotusland and dove headlong into garden renovations and innovations that she had been overseeing virtually since the day she bought the property. And while the works of previous owners, which included several features designed by architect George Washington Smith, certainly laid the foundation for the property's international reputation as the ultimate garden estate, it was the vision and efforts of Walska that made it what it is today. Hired by Walska, landscape architects and designers like Lockwood de Forest Jr. and Joseph Knowles Sr. also played a part, as did Ralph T. Stevens, son of the property's original owner and the first salaried superintendent of parks for the City of Santa Barbara.
Nowadays, open to the public by reservation for twice-daily tours, Lotusland acts simultaneously as a center for serious botanical work and a wondrous and inspiring specimen garden, home to jaw-dropping succulent and cactus areas; fruit trees; an all-blue garden; a cycad collection so complete that it is perhaps unsurpassed anywhere else in the world; a topiary garden with a fully functioning, succulent-studded, 25-foot-diameter clock; and a water garden featuring an assortment of water lilies, as well as the property's namesake flower. Add this to a laundry list of other growing attractions and it is apparent that Executive Director Gwen Stauffer is not overstating things when she says, "Lotusland is an enchanting and magic place in all seasons and at all times of day."
Santa Barbara Botanic Garden
While all public gardens work to bring a sense of peace and inspire your own at-home efforts (not to mention, provide valuable habitat and oxygen and all that good stuff that makes life possible), there is perhaps no better example of this on the South Coast than the Santa Barbara Botanic Garden. Nearly 80 acres in size and nestled in Mission Canyon in such a way that you can take in views of the mountains and the Pacific Ocean as you walk the property, this green cathedral of California native plants is equal parts interactive historical museum, working science lab, nursery, and downright beautiful hangout spot. (Right now, especially, the meadow at the Gardens is unsurpassed in its native beauty, the April showers doing just what the proverb says ​— ​bringing May flowers.) Places like the Botanic Garden are, as Executive Director Steve Windhager says, "critical parts of having a truly livable community".
The Botanic Garden has been an evolving experiment with an eye on aesthetics since philanthropist Anna Dorinda Blaksley Bliss purchased the initial 13 acres of the property in 1926 as part of the Carnegie Institution and the Santa Barbara Museum of Natural History's joint efforts to establish a botanic garden in the area. The Botanic Garden incorporated as its own organization in 1939 and has only grown from there. Due in no small part to its commitment to public outreach and education, the Botanic Garden was the first Santa Barbara–area green space to champion the National Public Gardens Day cause when it surfaced nearly a half-decade ago, offering free admission to any and all on the annual occasion since its inception.
Casa del Herrero
Despite its status as one of the crown jewels of Santa Barbara's public gardens, as well as being dedicated as a National Historic Landmark in 2009, Montecito's Casa del Herrero remains somewhat unknown, even to area residents. Limited by the terms of its county-issued Conditional Use Permit, the 11-acre estate is enjoyed only via small, docent-led tours twice a day (Wednesdays and Saturdays from February to mid November). But what a tour it is. Should you plan ahead and find yourself lucky enough to visit the historic Steedman family estate, you are sure to experience the closest thing we have to time travel as you step back into the luxurious Santa Barbara of the 1920s and '30s, an era that Casa Executive Director Molly Barker calls the "golden age of American gardens."
Traditional and far-flung plant specimens mix in this prime example of a Moorish-style garden, a place that was designed by some of the same names behind Lotusland ​— ​Ralph Stevens and George Washington Smith. Gaze out from the main house's patio toward a stately and clearly defined view of a faraway fountain, and then, as you move around the property, enjoy the "secret" hidden rooms of the landscape: Benches, fruit trees, and a classic cactus garden are but a few of the hidden gems purposely obscured from the primary view lines on the property.
As an added bonus, the time-traveling powers of the property are enhanced by the perfectly preserved antique tiles and furnishings of the main house and George Steedman's silversmithing workshop.
Gardens for Everybody
The following is a rough guide to Santa Barbara's National Public Gardens Day, Friday, May 11. For complete information, check out sbpublicgardens.org.
Garden Lovers Tour: The Holy Grail of Friday's festivities, this free by-reservation-only tour takes guests, via a small passenger bus, to four of the area's most esteemed gardens all in one day. Starting at the Old Mission's La Huerta Historic Garden, tour participants will get docent-led visits to the Old Mission garden, Lotusland, Casa del Herrero, and the Santa Barbara Botanic Garden. Space is limited. To reserve a spot on the tour, call 565-5653.
Santa Barbara Botanic Garden: Besides being a port of call on the Garden Lovers Tour, the Botanic Garden will be offering up free admission for May 11. All you have to do is download a special coupon from the Better Homes and Gardens Web site (www.bhg.com/gardening/celebrate-national-public-gardens-day/) and bring it with you to the gate. Docent-led tours will depart at 11 a.m. and 2 p.m. For more info, sbbg.org.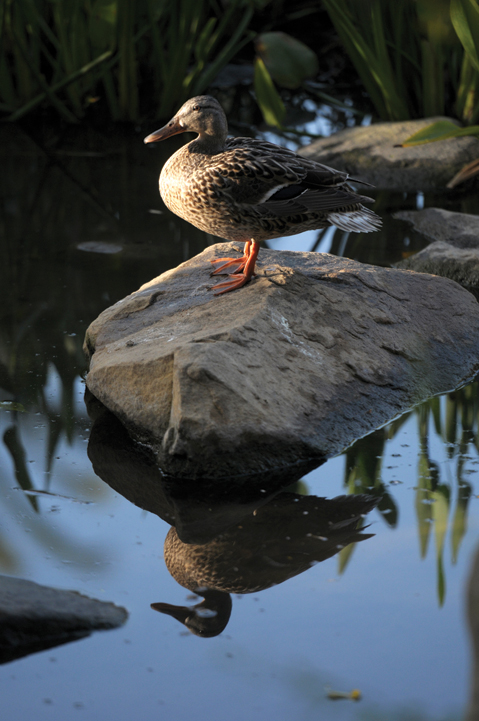 Alice Keck Park Memorial Gardens: Free guided tours of the gardens will depart every hour on the hour from 11 a.m. through 2 p.m. Even better, two of the tours, the 12 a.m. and 2 p.m. editions, will be led by Grant Castleberg, a landscape architect and the designer of this garden. He will be joined by his wife, Anne-Marie, who authored the book Alice's Garden all about the downtown park. The author will also be available for book signings.
Chase Palm Park: Besides complimentary guided tours from 11 a.m. until 2 p.m., the city park will also observe National Public Gardens Day with a limited number of free rides on the Allan Herschell Carousel.
Old Mission Santa Barbara: Docent-led tours will be free from 11 a.m. through 2 p.m. at the Mission Historical Park and the A.C. Postel Rose Garden. Further, for folks who miss out on the Garden Lovers Tour and its visit to La Huerta Historic Garden, two specially discounted tours will be available on May 12 and 19 by calling 682-4713 x166 and mentioning "National Public Gardens Day."
Ganna Walska Lotusland: If you miss the Garden Lovers Tour, special discount rates will be available for adult admission to Lotusland on May 16 and 17. To make a reservation, call 969-9990.
Casa del Herrero: In addition to being a stop on the Garden Lovers Tour, Casa del Herrero is offering 20 percent off admission (maximum of two guests) on regular docent-led tours in May and June. For more info, call 565-5653.
Santa Barbara County Courthouse: Free tours with a guide will be offered in the Sunken Gardens from 11 a.m. through 2 p.m.
Santa Barbara Zoological Gardens: As part of the holiday, the folks at the S.B. Zoo are offering, with paid admission to the Zoo, special Horticulture Highlights tours at 11 a.m. and 2 p.m., with the latter edition being led by Santa Barbara landscape architect Billy Goodnick.