Capitol Letters
Mystery Props
A Voter's Guide to Two Low-Profile Measures on the June Ballot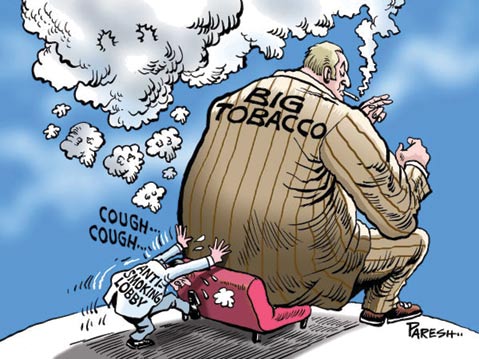 As if conscientious voters don't face enough challenges keeping up with the presidential race, Governor Jerry Brown's tax-hike machinations, and the intricacies of the campaign for the 19th State Senate District, the June 5 primary election features two important initiatives that have generated scant media coverage.
With ballots arriving in Santa Barbara mailboxes this week, here is a look at the pros, cons, and money behind the two measures.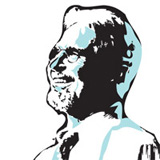 PROPOSITION 28: At a time when political reform advocates already have passed two initiatives aimed at the dysfunction in Sacramento ​— ​nonpartisan primary elections and an independent redistricting process ​— ​Proposition 28 represents yet another effort to ease the Capitol's culture of gridlock.
If passed, the measure would make incremental changes to California's two-decade-old term-limit law, which has come under increasing criticism for failing in its starry-eyed stated goal of installing a "citizen legislature" and for shifting power from elected representatives into the hands of lobbyists and bureaucrats (see "How Term Limits Failed," 7/28/2011, independent.com/termlimits).
Under current law, term limits are based on restricting the number of years a politician can serve in each legislative house ​— ​three two-year terms in the Assembly and two four-year terms in the State Senate. As a practical matter, it is not uncommon for a termed-out assemblymember to jump to the Senate, or vice versa, giving him or her a total of 14 years as a lawmaker.
Prop. 28 would change the system by capping the total number of years a pol could serve in the Legislature at 12, no matter which house. Thus, an elected official could be in the Assembly for six terms, or in the Senate for three, for example.
Supporters say that the current system results in politicians who start to look for their next job the moment they arrive in Sacramento, currying favor with special interests that can fund future campaigns; they also argue that term limits have created a dearth of institutional memory and expertise among elected officials, ceding power to the "Third House" of lobbyists.
The measure is backed by good-government organizations, including the League of Women Voters and Common Cause, with a $2.5-million assist from both business and labor special interests, including the Los Angeles County Federation of Labor ($1 million) and corporations controlled by developers Philip Anschutz ($100,000) and Ed Roski ($400,000), who have competing plans to build a new sports facility in L.A. to house the NFL San Diego Chargers.
Opponents have raised little money aside from a $45,000 contribution from the founder of U.S. Term Limits, the group that has led the national effort to reduce the influence of career politicians in states across the country.
They argue that Prop. 28 is a scam designed to undercut California's original law by enabling the return of long-serving lawmakers in both houses who will quickly come to dominate the political process in Sacramento in the tradition of former speaker Willie Brown, whose long tenure as the "Ayatollah of the Assembly" was the impetus for term limits back in 1990. They also note the cynicism of Prop. 28 backers, whose campaign advertising trumpets the measure as a way to get rid of "career politicians."
PROPOSITION 29: At first glance, Prop. 29 presents voters with a simple decision: Should the state increase its excise tax on a pack of cigarettes, from 87 cents to $1.87, in order to raise an additional $800 million a year to fund cancer research, health education, and other anti-smoking activities?
Backed by prominent medical groups ​including the American Cancer Society and the American Heart Association, which together have raised nearly $5 million to date —Prop. 29 would be the state's third initiative to raise tobacco taxes for such purposes, after Proposition 99 in 1988 and Proposition 10 in 1998.
Not surprisingly, tobacco companies led by R.J. Reynolds Tobacco and Philip Morris U.S.A. have ponied up about $38 million so far to bombard the airwaves with advertising to defeat the measure, charging that it is deceptive, duplicates existing programs, and provides no money for clinical cancer treatment.
Beyond the health argument, some tax-reform groups raise other financial issues: Given the huge role that earlier ballot-box budgeting measures have played in shaping California's chronic fiscal problems, they say Prop. 29 would enlarge and sustain a nonaccountable bureaucracy that would add to the state's "auto-pilot spending" problem.