Arts & Entertainment
The 40th Santa Barbara Writer's Conference
Reflections on the Loss of Ray Bradbury
Just three days after the loss of Fahrenheit 451 author Ray Bradbury, the 40th Santa Barbara Writer's Conference (SBWC) kicked off last Saturday, June 9. Bradbury had been a fixture at SBWC since its inception in 1972, and a champion both of the conference and of the value of literature to American culture. His booming voice had opened the conference for four decades, and his fierce devotion to the life of letters had spurred on thousands of budding writers.
In the wake of his death, 200 SBWC regulars and newcomers converged on the Hyatt Santa Barbara for six days of workshops, panels, speakers, and informal conversations about the writing life, as well as to pay tribute to a literary icon.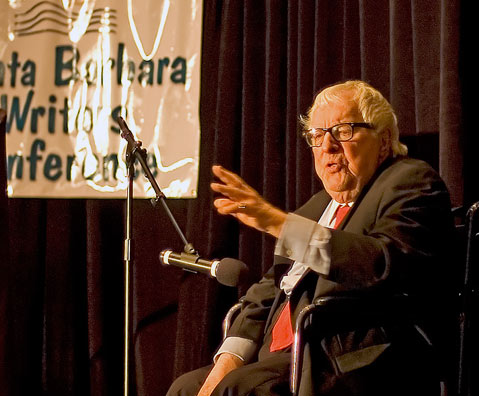 Bradbury and his work tended to garner strong reactions. Love him or hate him, his influence on 20th century American literature is undeniable. His best-known novel, Fahrenheit 451, is still read in schools across the nation. In it, as in his life, Bradbury argued a powerful case for the centrality of literature to the human experience. There's no doubt he would have approved of this year's festival, where authors including Dorothy Allison and Christopher Buckley reflected on the writing life; poets, novelists, and editors offered workshops; agents perused manuscripts; and Chaucer's Bookstore sold the genuine articles.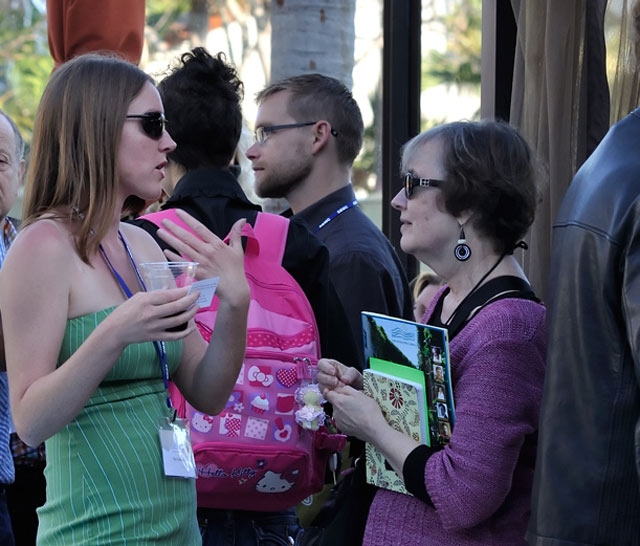 On Sunday, I popped into a non-fiction and memoir workshop where writers read aloud from their work, then listened to group critique. What struck me most was the trust these writers placed in each other, and the respect with which they offered feedback. Writing is mostly a lonely and daunting exercise. It takes faith to keep going through rejections and dry spells, it takes a little camaraderie now and then, and it takes models of perseverance like Bradbury to urge us forward. The man himself won't be there to set the tone for another conference, but his legacy lives on.