Briefs
Two in Critical Condition After Fall from Shoreline Park Cliff
Discovered on Leadbetter Beach Early Sunday Morning
Two 23 year olds were transported to Santa Barbara Cottage Hospital with severe injuries early Sunday morning after they fell from the Shoreline Park cliffs to Leadbetter Beach below. They remain in critical condition.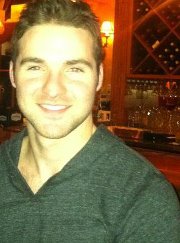 According to police spokesperson Sgt. Riley Harwood, Adam Kirkes and Emily Petersen had been at downtown's Tonic Nightclub until around 2:15 a.m. for Kirkes's birthday. Later they met at Kirkes's apartment on the Mesa, picked up a blanket, and headed to the park to watch the sunrise.
At 6:39 a.m. officers responded to a 911 call and found the two. Their blanket was located directly above on the cliff between the fence and the edge. Authorities don't suspect any foul play, but believe alcohol was a factor in the accident. Adam Kirkes's mother, Dana, told The Independent that Petersen tripped near the cliff edge and that Adam tried to pull her to safety, but he was unable to hold on and they both fell.
Harwood said a detective on Monday spoke with Kirkes family members who dispute the police's determination that alcohol consumption played a role in the incident. The detective was able to speak briefly with Petersen — she was slipping in and out of consciousness, Harwood said — who confirmed she was not pushed off the cliff. Kirkes remained unconscious and couldn't be interviewed.
Originally from San Clemente in Orange County, Petersen states on her Facebook page that she studied Communication at UCSB and works as an event coordinator for Elements Meetings. Kirkes, from Turlock, California, is a business major at Santa Barbara City College.