Film & TV
The Amazing Spider-Man
Andrew Garfield, Emma Stone, and Rhys Ifans star in a film written by James Vanderbilt, Alvin Sargent, and Steve Kloves and directed by Marc Webb.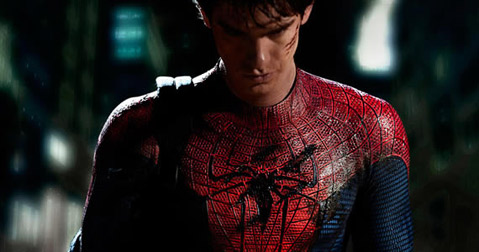 Talk about amazing: It has been nearly five years since the last Spider-Man movie had its $100-million opening weekend, going on to become Paramount and parent company Sony's biggest-grossing film ever. But what has it done for them lately? In filmmaking years (approximately equal to dog, it turns out), that's nearly 35 years of missing 17-year-old boys, with imaginary losses of eleventy zillion dollars. Not to mention the fact that Tobey Maguire and Kirsten Dunst are currently unable to leave their retirement homes to star again. So here's a new director and a new spider-bite origin story, with a lizard man replacing the octopus villain and Sally Field as Aunt May — you know, so baby boomers can feel the true decrepitude that's set in since Sony turned its last obscene profit.
But The Amazing Spider-Man is a pretty good reboot anyway. While it doesn't live up to Sam Raimi's perfect blend of spectacle and teenage romance, director Marc Webb (perfect name, right?) was wise enough to realize that the unlikely love story between glamorous Gwen Stacy (Emma Stone) and sulky Peter Parker (Andrew Garfield) was his best hope to distract us from the many silly bits in the new mythology, including a web-producing apparatus. With Stone, we also get an actress who thrives on irony (see Easy A or Zombieland) but has a surprisingly big vulnerable side. Her gasping silence during a particular laboratory stalking is breathtaking. While Garfield is nowhere near as endearingly nerdy as Maguire, he's much more believable in the new-and-improved smoldering angry scenes.
So despite crass profit motives, the new Spidey is fun with a promising hint of darkness to come. (Stay for the credits.) But, really, nothing truly amazing needs to be restarted every five years. For those of us with memories, Raimi's first two versions, with Maguire and Dunst kissing upside down, still hold the amazement factor around which all other superhero stories ought to spin.