Briefs
Dr. Lori Gaskin on Her First Two Weeks at SBCC
New School President Talks About Budget Shortfall and Accreditation Warning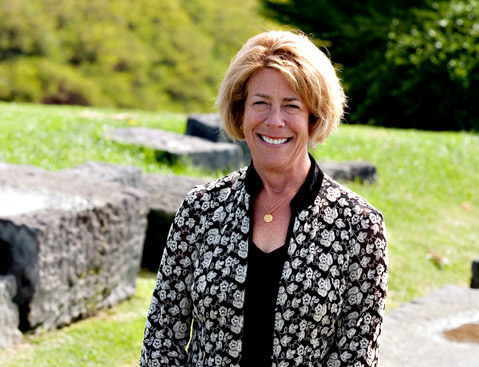 Two weeks ago, Dr. Lori Gaskin took the reigns at Santa Barbara City College in the midst of one of its darker eras, as the institution faces a potential budget shortfall of $15 million and a recent accreditation warning.
Despite the daunting task ahead of her, Gaskin is optimistic about her plan for digging SBCC out of a hole that has grown deep in the past few years. The new president comes with 30 years of experience in the California Community college system and, most recently, served as president of West Valley College in Saratoga, California.
This week, Gaskin — a self-proclaimed "workaholic," although noticeably relaxed and warm in person — took time out of her packed schedule to sit down in her office with The Santa Barbara Independent. She talked about how she plans to tackle the accreditation warning, the differences between higher education in the Silicon Valley and Santa Barbara, and her new favorite local restaurants.
After two weeks at SBCC, any good or bad surprises? I'll highlight the things that are really remarkable. Coming from the Silicon Valley to Santa Barbara has been an absolute joy. And it's not because it's beautiful here. But more to the point, in the Silicon Valley, there are a number of higher education institutions — Stanford, Santa Clara College, West Valley, San Jose City College, Foothill College, De Anza College, San Jose City College, Evergreen Valley College. It's hard to stand out in a crowd.
And so, it feels great to come to a community like Santa Barbara where your college is so beloved and valued — you kind of feel like a mom or a cheerleader. The other thing that has stood out is that while there are delightful communities in Northern California, Santa Barbara is a community that epitomizes the sense of the word "community." There's a connection to that common good, a connection to being a vibrant community, and that vibrancy permeates everything. It permeates our socio-economic structures. It permeates our educational structures. Those are the compelling things that have really hit me.
Recently, San Francisco City College, Cuesta College, and College of the Redwoods have made headlines as they are all facing accreditation warnings and may be forced to close. How does SBCC's situation compare? Yes, we were placed on warning last year. And just so we are on the same page, the accreditation standards are subdivided into four parts. The first part is institutional effectiveness. How are we providing what we should be providing and ensuring that our students are attaining their specific academic goals? And we are stellar in that regard.
The second standard has to do with our educational programs — student support programs like the library and tutoring. And those programs are exemplary. We are within the top ten junior colleges in the nation.
The third standard has to do with our resources — our technology resources, our human resources, our fiscal resources, and our facilities resources — and we are doing fine. We certainly have buildings that we need to upgrade, but nothing major.
The fourth standard, which the accrediting commission had concerns about, has to do with leadership and governance. And leadership and governance spans the entire spectrum of the institution — there's student leadership, faculty leadership, staff leadership, administrative leadership, and board leadership. And the accreditation said, "Okay, you are a really great institution. However, you need to look at this aspect of your being."
And if you think about it that, it provides me — as a new president coming in — a really great opportunity. It allows me to take an assessment, propose a plan of action, and then focus on our future. So that's what I am doing. I've crafted a proposed plan of action that I'm taking through our shared governance bodies and to the board that looks at how we can make that assessment. It's through an introspective, reflective process of self-analysis. And I've crafted timelines for that.
I am targeting completion for the draft by early December so that we can reach the timelines established by the accrediting commission. In March, we have to submit that report. And then following submission in March, the Accreditation Commission for the Community of Junior Colleges will bring a team to visit us. And next June, we will go before the commission again for consideration.
SBCC recently made the decision to convert non-credit/non-enhanced continuing education classes to fee-based classes in response to budget cuts. This means classes will be financed by student fees rather then state funds. How fast do you think this conversion will proceed? Forty percent of the non-enhanced/non-credit courses will be converted to fee-based in the fall in addition another 20 percent in the winter. The board left the spring open-ended so that we can get a sense of how we are pacing ourselves. I am very supportive of the action the board took on June 28, a perspective that was moderate and stair-stepping. I really believe in stair-stepping change, so that people can become adjusted to it.
How do you and your family like Santa Barbara? My son is starting medical school at Stanford in the fall. I just bought a house on the Mesa from a faculty member that retired. It's a perfect home, 87 years old, and very cute. It's really neat, almost like we are passing it down through the SBCC family.
What time do you get to work? I am an early morning person, so I am on my computer at about 5 a.m. and I get here about 7 a.m. I am pretty much a workaholic. It feels good to me. My roots grow deep very quickly at institutions.
Any favorite restaurants? Well, I'm a vegetarian and so I'm experimenting. I certainly like trying out new things. I went to Sojourner and Natural Café. Love Pascucci. The bruschetta? I'm in heaven.