Voices
Jurists and Consequences
Supreme Court Politics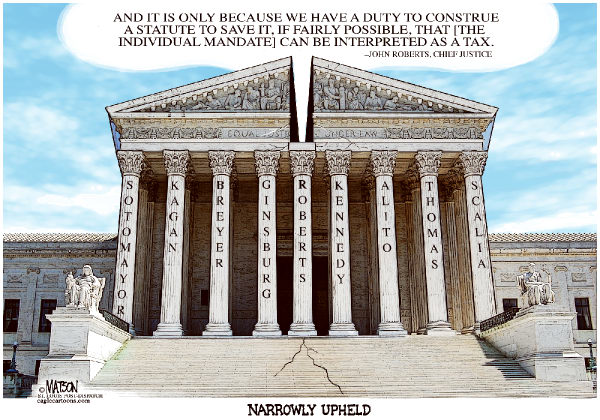 On June 27, 2012, the Supreme Court of the United States upheld the principal provisions of the Affordable Care Act – "Obamacare." The Court's decision is a key issue for every candidate for every office in the November election.
By its action, the Court gave President Obama a clear victory for the signature achievement of his domestic agenda. It strongly enhances the President's chances for reelection. The astounding fact – which reverberated throughout the country – was that Chief Justice John Roberts joined with the four liberal justices to provide the essential vote needed to uphold Obamacare.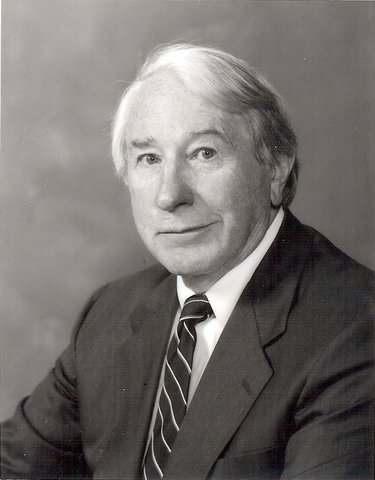 There are two views of why Roberts voted as he did. One view is that he acted true to his stated principles and decided solely on the legal issues without any regard to the consequences.
The other view of Roberts's action is the more intriguing. It credits Roberts with having acted as he did primarily to pull the Court back from the "precipice" of having the Court broadly seen as an arm of the Republican Party and the big-money interests – vide Bush v. Gore and Citizens United. A decision destroying Obamacare might well have created such a backlash that the Court's moral authority would be damaged for years to come. So, this alternate view sees Roberts's action as having been decided precisely because of the consequences for the reputation of the Court.
In 1954, Congress was hopelessly deadlocked on the critical issue of civil rights. Chief Justice Earl Warren determined that it was imperative to break the paralysis. In Brown v. Board of Education, a unanimous Court, led by Warren, acted to end racial segregation in the public schools. All of the justices intended the consequences of their decision, overturning almost a century of precedents.
I support the view that Roberts did parallel the line taken by the Warren Court and that he acted primarily with the integrity of the Court in mind. Roberts's place in history may be as a politician rather than as a jurist – one who, on occasion, rose to the level of a statesman.