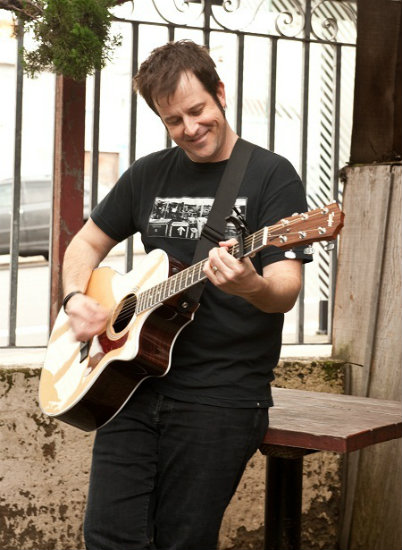 Tony Sly, the frontman for punk rock outfit No Use for a Name, has passed away. He was 41. Sly's cause of death has not yet been released.
The sad news comes via the band's longtime label, Fat Wreck Chords. They released the following statement earlier this morning:
It is with great sorrow that we must say goodbye to Tony Sly of No Use For A Name. We received a call earlier today of his passing, and are devastated. We have lost an incredible talent, friend, and father – one of the true greats. [Label owner] Fat Mike had this to say: "One of my dearest friends and favorite song writers has gone way too soon. Tony, you will be greatly missed."
No Use for a Name (NUFAN) formed in San Jose in 1987. Sly joined the band in 1989 and was their longest-standing member. He released nine albums with the band, including 2008's The Feel Good Record of the Year, as well as several solo albums. The singer was a longtime frequenter and friend of the Santa Barbara music scene, having played alongside S.B. resident Chris Shiflett (Foo Fighters) in NUFAN from 1995-1999. Over the years, Sly often returned to State Street venue Velvet Jones for gigs, including a solo show earlier this year in support of his 2011 album Sad Bear.