Arts & Entertainment
Twin Shadow Revs Things Up on Sophomore Album
George Lewis Jr. Talks Music Making, One-Night Stands, and Positive Outlooks
On Confess, the second album from George Lewis Jr.'s Twin Shadow, we discover a number of reoccurring themes. For one, Lewis loves love — even if it doesn't always love him back. He's also a sucker for a good chase, be it emotional or physical. The record, a follow-up to his 2010 debut, Forget, is filled with tales of failed relationships and fleeting encounters born of a two-year stint on the road. Musically, Confess is a propulsive and slick second effort, inspired by an early-morning motorcycle ride in Lewis's recently adopted home of Los Angeles — a move he professes to have made so that he could spend more time with his gold 1972 Triumph Bonneville. True to its source material, the record is a revved-up version of the palette introduced on its predecessor; the songs draw immediate comparison to '80s icons like Prince, Sting, The Cure, and Depeche Mode, while also paying homage to the R&B greats. Production-wise, it's a monumental step in a new direction, boasting lush and crystal-clear layers of synths, guitars, and marching band–inspired drum samples.
"You do have to kind of restrain yourself a lot of the time when you're working in a studio where you have tons of things to play with," Lewis explains via phone. "Luckily for me, half of the equipment in the studio I was working in was broken, so I was kind of stuck with whatever worked. Going into it, though, I just knew that as long as I made strong choices, I'd be okay."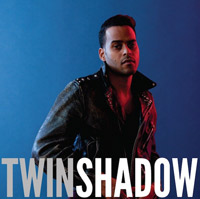 Musically and lyrically, Confess is brimming with strong choices. Lead single "Five Seconds" kicks in without a moment of hesitation, drums and synths blazing. Before the one-minute mark hits, Lewis has already delivered his first bone-chilling guitar solo; later, he shouts during the track's spiteful-but-crooning chorus, "There's no way to forget it all." Elsewhere, "Run My Heart" captures the vibe of Ghost in the Machine–era Police, with Lewis singing lines like "I'm not in love" as if he's trying to convince himself of just that.
Not surprisingly, the lovelorn nature of Confess's lyrics stems mostly from Lewis's time on the road. Following the success of Forget, the New Yorker spent nearly two years on tour. When he returned home, it was only to pack up and head west to start working on the sophomore effort.
"We're at that age when human connection is first and foremost in all of our minds," he says. "When you're touring, that's compromised. So you try to meet people on the road, and by nature of you leaving every night, that's very fleeting. It's a hard thing to do. A lot of people, women and men, don't like the stereotype of a musician making out with girls every night and having sex with this person and that person, but sometimes that's the only human connection you get. All of that wears on you. You can't really understand someone in one night, so sometimes you're left with nothing in a way. … It's probably the hardest thing you have to deal with when you choose to make your life getting in a van and playing music for people. I'm still trying to figure it out."
As for the nature of Confess's message, it's equally muddy. Some have called the album an affirmation about moving forward; others, a brash declaration of Lewis's "leering libido." When asked if the record holds an optimistic outlook, the singer takes a minute to reflect.
"I wouldn't say it's optimistic because I wasn't in a very optimistic place when I wrote it," he acknowledges. "But the cool thing about music and art in general, especially your own, is that it always reveals something new to you after you've done it. After you don't own it anymore and it becomes other people's music, you can kind of go back to it and get something else from it. I see the positivity in a lot of it now. I think when I was writing it, I really wanted to drive the dagger in, and that was my only mission."
If Lewis seems more hopeful nowadays, it's no wonder why. Since its release in July, Confess has garnered rave reviews from countless critics. Pitchfork dubbed it "a record of 10 fail-proof singles," while NME proclaimed the album "as disorientating as it is addictive." And as far as Lewis is concerned, that's more than worth the price of a failed relationship or two.
"Me as a person, there's very few people in my life that get to know me as a person," he says. "But I do want people to know that my music is the best part of me, and it's also the worst part of me. It's the extremes of who I am as a person. But it's not a put-on."
4•1•1
Twin Shadow plays a 21+ show at SOhO Restaurant & Music Club (1221 State St.) on Saturday, August 18, at 8 p.m. with opener Poolside. Call 962-7776 or visit clubmercy.com for tickets and info.