Opinion
North to Alaska
Barney and Sue Do the Glaciers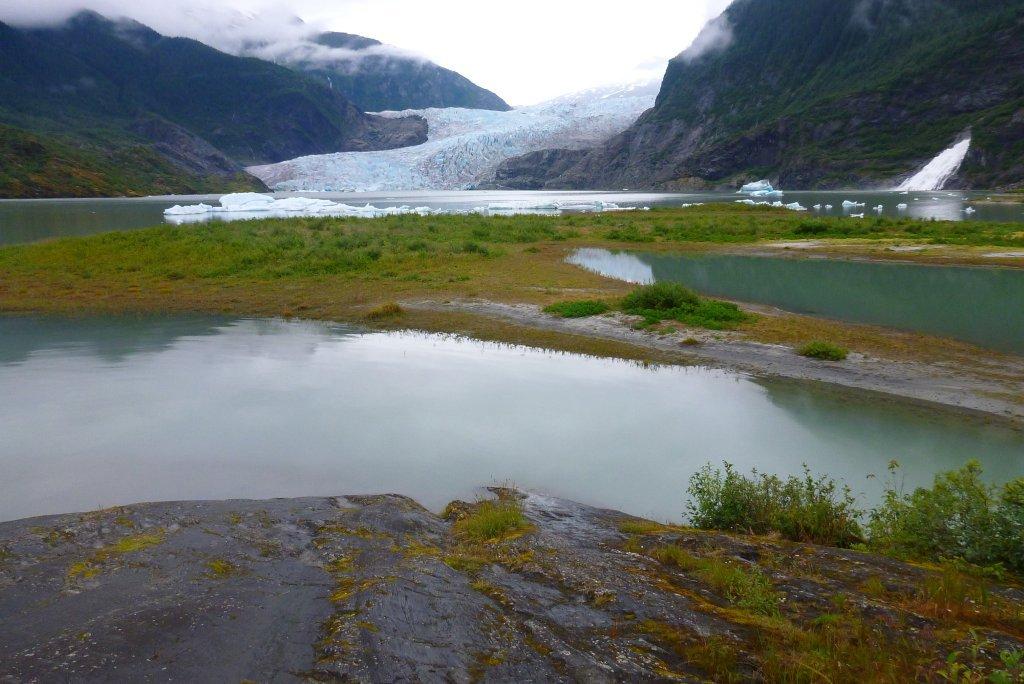 Your Veranda: If you're planning a cruise, do yourself a favor: Dig into the kids' college funds, rip off your mother's stocks, sacrifice anything – but splurge on a balcony stateroom.
You'll have your own sanctuary, a private place where you can relish the beauty just outside your bedroom, sniff the fresh air and lift a glass while your shipmates are crowded shoulder-to-shoulder at the rail or bar.
When the morning sun sits on the horizon and other passengers are lined up at the buffet, your ever-present attendant will be knocking with your breakfast. Sharing a ship with 2,000 or more others will be so much easier to take when you're far from the madding crowd.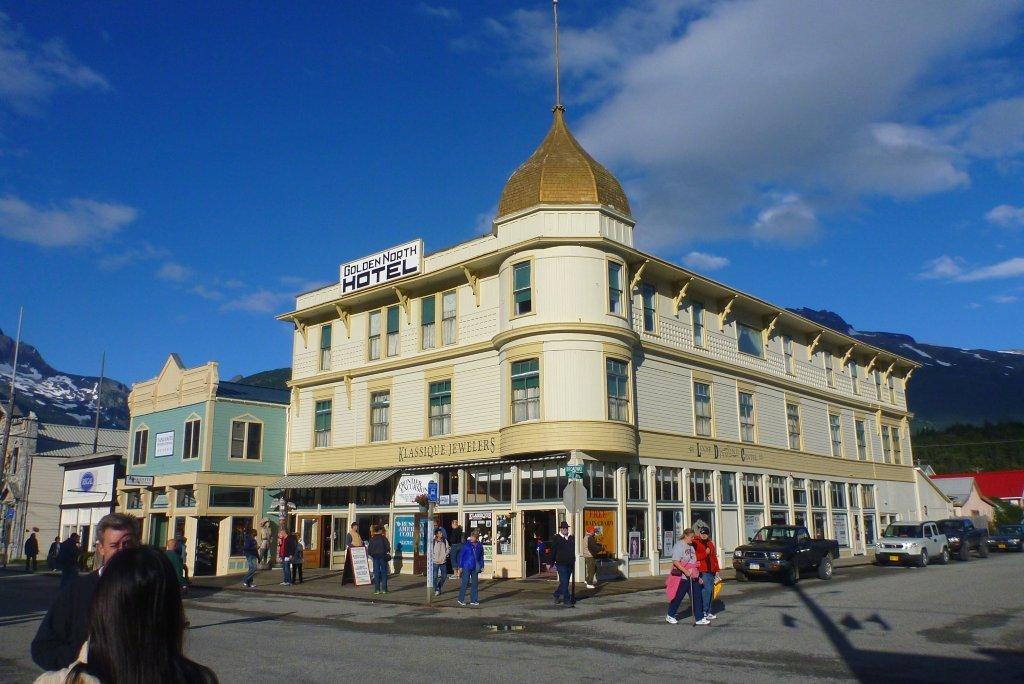 We have friends who see it differently. They book the cheapest inside cabin and use the savings for expensive port excursions and brag that they can afford two cruises instead of one like ours.
After cruises on the 100-passenger Sea Dream (Caribbean) and the 800 or so passenger Azamara Journey (Venice-to-Athens), I opted for an Alaskan glacier outing. Sue insisted on a balcony, also called a veranda on some cruise lines. Consulting my copy of Douglas Ward's Berlitz guide to cruising, I saw that Ward, whom I interviewed on radio a few years ago, rated Celebrity as one of the best premium lines, a class above the standard-rated fleets, but a better bargain than the priciest luxury lines.
Checking Celebrity's website, I found the best deal was a Vancouver-to-Anchorage cruise on the 1,950-passenger Celebrity Millennium for about $1,000 a person, with balcony. I booked through Celebrity but the next time, if there is one, I'll go through a travel agent. The good ones are knowledgeable people and perhaps can score you an upgrade.
Our cruise was excellent; getting home on American wasn't. But more of that later. Sailing through the Inside Passage archipelago of evergreen-blanketed, snow-capped islands is one of the world's great cruises, reminding me of Norway's fjords. We stopped at Ketchikan, Juneau, and Skagway, where up to 17,000 passengers a day climb off cruise ships and wander the mall-like streets, go whale watching, fish for salmon, zoom over glaciers on float planes, or land for an icy stroll.
But when the ships stop coming in mid-September the bonanza ends, shops close, and winter sets in until spring brings more boatloads of eager passengers.
Juneau, Alaska's capital, boasts the massive Mendenhall Glacier, just a few miles outside of town. We hopped off the ship and jumped into a bus for an $8 ride. When I first visited over 30 years ago, I walked up to the glacier and felt the ice. Today, it's receded so far that I'd have to swim a frigid lake to get there. Celebrity offers all kinds of excursions, although some passengers saved money by buying their own upon arrival at each port.
A highlight of the trip was the morning the Millennium crept into Yakatat Bay and slowly cruised the Hubbard Glacier, a wide, tall wall of ice where chunks calve off with a resounding smack. Our ship had to keep its distance, because the glacier can calve icebergs as tall as a ten-story building. Passengers lined the rails and sipped hot chocolate laced with Baileys.
We found Skagway, once the gateway to the Yukon gold rush and one-time kingdom of the notorious Soapy Smith, to be a pretty town with brightly painted buildings. Skagway has a normal population of 900, but during the summer it sees 900,000 visitors. It was the setting for Jack London's classic The Call of the Wild. Soapy's rise to crookdom in a lawless boom town, and fatal fall, is told in a book I picked up along the way, Howard Blum's The Floor of Heaven: A True Tale of the Last Frontier and the Yukon Gold Rush (Broadway Paperbacks).
Sue and I rented a car and drove up along the narrow gauge White Pass and Yukon Route Railway. It's a beautiful drive near the Chilkoot Trail, where so many trekked in search of gold and glory after the 1896 Klondike gold strike, and where so many struck out. Carcross (a gentrified version of the original Caribou Crossing name), where we stopped for coffee and snacks, is in Canada. Bring your passport.
We had a fine time aboard the Millennium (you will never go hungry or lack for something to do) and will gladly board her again if our bank account allows. One very popular onboard spot was the martini bar, where the bar was coated with ice, all the better to keep your drink chilled.
We used our American Airlines miles, and managed by great persistence to upgrade to first class roundtrip. But American required us to fly a crazy route home from Anchorage to Dallas – yes, Alaska to Texas – then from Dallas to LAX and finally (after a delay) to Santa Barbara.
But that's travel. Expect bumps with the ride.