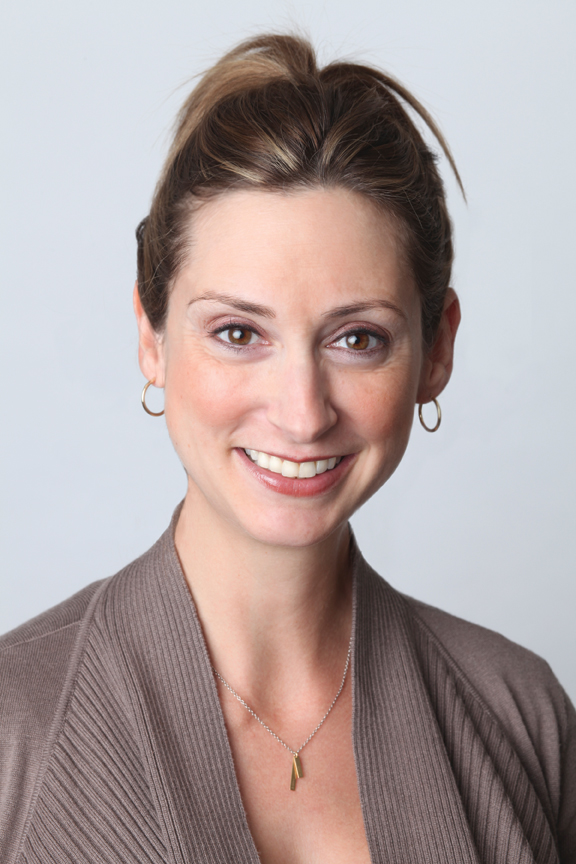 However, busy professionals wanting an upper hand in the competitive online landscape are often overwhelmed by the thought of learning and managing yet another social media platform. Online marketing expert and author Lorrie Thomas Ross addressed this concern with the launch of the new Google+ for Business video course on lynda.com.
Google+ for Business, released August 27, 2012 is an easy "how to" guide that teaches Google+ business page basics such as setting up a business account and adding company information, video and photo posting. The course, led with images to show (not just tell) also teaches the importance of creating compelling copy to best market products or services and improve contact reach.
Lorrie Thomas Ross, CEO of the full-service online marketing agency, Web Marketing Therapy® is also known as The Marketing Therapist® for her expertise in dispensing "healthy marketing advice." She is frequently quoted in the media giving advice on topics ranging from search engine marketing and social media marketing to web marketing strategy, branding and development. Lorrie is a nationally recognized public speaker who conducts customized web marketing workshops for both small and large businesses. Thomas Ross is the author of the "36-Hour Course: Online Marketing" (published by McGraw-Hill), a must-have online marketing guide for smart steps to managing overall online marketing strategy.
"I wanted to create a simple video course that explains the importance of Google+ pages for business, and teaches busy professionals simple ways they can improve market visibility and open up an online dialogue with customers" says Lorrie Thomas Ross, The Marketing Therapist®. "Google is the number one search engine on the web, and since most people use search engines to find what they are looking for online, it makes sense that Google+ business pages are more likely to get picked up in search engine result pages and create more visibility. One of my favorite distinctions about Google+ is their community or grouping features that you can tap for business: Hangouts or Circles. These groups encourage peer to peer recommendations about your business or service and allow businesses the unique opportunity to connect and engage with the public in a more authentic, conversational way."
This eight chapter course is featured exclusively on lynda.com and lays out the core concepts of Google+ for Business in easy to understand and informational video tutorials. Like other social media platforms, Google+ operates like other social media platforms by giving businesses the online ability to connect with its customers. What the Google+ for Business course provides professionals are useful and smart ways they can leverage the power of Google+ using Circles and Hangouts, blogging, and video sharing to make a real and lasting connection with their audience.
Thomas Ross teaches Google+ for Business strategies that include management and optimization of Google+ pages, tips and tricks for marketing Google+ as well as measuring Google+ page success using analytic tools and measurements and troubleshooting. She believes Google+ for Business is one piece of a successful online marketing puzzle that ultimately begins with an overall web marketing strategy.
The Google+ for Business course by lynda.com officially launched Monday, August 27, 2012 and is available at lynda.com. Thomas Ross also teaches an Online Marketing Fundamentals course and a Brand Building Basics course in the lynda.com online training library.
About Lorrie Thomas Ross
Lorrie Thomas Ross, M.A., The Marketing Therapist® & Wild Web Woman®, is a marketing strategist, educator, writer, web marketing expert, and speaker. Thomas Ross is the CEO of Web Marketing Therapy, a marketing agency and online marketing education company. She is the author of the "McGraw-Hill 36-Hour Course to Online Marketing" available on Amazon.com. As a she-geek with super relationship savvy, Lorrie's craft brings the heart of marketing into organizations that are "in it to win it". She speaks nationally on a number of marketing-related topics and writes for several online publications. She has been featured in the media as a web marketing expert in publications including INC Magazine, Wall Street Journal, Forbes, SUCCESS Magazine, the Associated Press, eCommerce Times, Entrepreneur, DM News and Tech News World. For more information, please visit: lorriethomas.com and webmarketingtherapy.com.