Briefs
Romero Camuesa Road at Divide Peak Reopens to Vehicle Traffic
Closed Earlier This Summer After Endangered Red-Legged Frog Discovered Nearby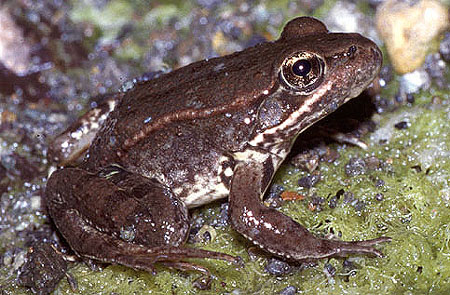 Although the area's red-legged frog population remains diminished, Los Padres National Forest officials have reopened Romero Camuesa Road at Divide Peak to vehicle traffic after the endangered species was discovered in early breeding stages along nearby Agua Caliente Creek and forced the passage's closure earlier this summer.
The closure was technically scheduled to last until August of next year in order to protect both red-legged frogs and similarly endangered arroyo toads. Although the creek crossing and road, which provides a vehicle route to Middle Santa Ynez, P-Bar Flats, and Rock and Mono campgrounds, are now open, Santa Barbara District Ranger John Smith said the Forest Service will continue to monitor the waterway and "take action to protect the red-legged frogs as conditions warrant."
Smith said public fire restrictions remain in effect, permitting campfires only in the aforementioned designated camp sites, and target shooting is still prohibited. He encouraged prospective visitors to the area to contact the Los Prietos Ranger Station at (805) 967-3481 before traveling to the area.