Columns
Long Live ¡Viva el Arte de Santa Bárbara!
Building Community and Culture
If you ever question whether quality art and music are a part of the Isla Vista culture, after hearing Pit Bull or Flo Rida blaring from stereos throughout the area every weekend, attend one of the ¡Viva el Arte de Santa Bárbara! performances at Isla Vista Elementary School. Throughout the year, Viva el Arte puts artists from Latin America and North America in contact with our community through free performances, not only at I.V. School but at various venues throughout the area.
The Viva el Arte program provides community outreach to share important traditions in music and art, said Cathy Oliverson, manager for Performing Arts and Educational Outreach, UCSB Arts & Lectures, which partners with Viva el Arte. So far this year, Entre Mujeres, an all-woman musical group playing son jarocho, a style of music from Veracruz, Mexico, and Troker, a jazz-fusion band from Guadalajara, Mexico, have played at local venues.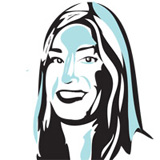 I saw Troker at Isla Vista Elementary School on October 12. Along with 200 other people, I had an opportunity to appreciate the musicianship and incredible charisma of this unique group. By the time I got my first taste of Troker's music, each of my two children had already seen and heard them in performance, one at I.V. Elementary and the other at Goleta Valley Junior High. This is one of the goals of the Viva el Arte program – to provide schoolchildren with exposure to art and music in an up-close and personal setting.
"We want to provide high-quality entertainment for families and youth," Oliverson explained. Troker's saxophonist and trumpet player were particularly inspiring. "They are all young, accomplished jazz musicians from Guadalajara," said Oliverson. "They are great role models."
A part of Viva el Arte's mission is to help artists and community members make connections through education and inspiration. For example, before a salsa group performed at a local school, the students were taught dance steps so that they could fully participate in the performance, Oliverson said. Later on, when they attended a performance with their parents, they were the ones leading the dancing.
Team Effort: It takes the united efforts of the community to make these performances successful. Annie Aziz, the recreation coordinator for the Isla Vista Recreation and Park District, heads out with her lantern on performance night and picks up children at their apartment buildings in Isla Vista so they can attend, said Catherine Boyer, Isla Vista coordinator for ¡Viva el Arte de Santa Bárbara! and acting director of UCSB Student Affairs Grants and Development. For the Troker performance, she said, Aziz arrived with 12 children.
Others give their support in different ways. Felipe Garcia, a PTA (Parent-Teacher Association) representative at I.V. Elementary, is one of the volunteers who sees to it that everything runs smoothly. On Troker's performance night, Garcia was there making sure that volunteers set up chairs, passed out fliers at the door, and served refreshments, among other things.
The program has been involved in others types of collaboration as well. Viva el Arte has donated art and music books to the Isla Vista Elementary School Library, and representatives from Viva el Arte are working with music teacher Blair Looker to design a backdrop for the main stage. Boyer said the artwork would benefit the school and provide a beautiful background for future Viva el Arte performances there.
Viva el Arte Performers: The groups that have performed since the program's inception eight years ago come from a variety of countries, including Mexico, Colombia, Costa Rica, Canada, Panama, the United States, and Cuba and other Caribbean nations. Representatives from the consortium that runs this program, the Marjorie Luke Theatre, the Guadalupe Cultural Arts and Education Center, Isla Vista School, and UCSB Arts & Lectures come up with the year's performance schedule by getting together and throwing out suggestions.
Oliverson said that it's not hard for the group to come up with ideas. "Everyone knows someone," she said. In the case of the band Troker, Aliz Ruvalcaba, the Santa Barbara coordinator for the program, had known the band members from growing up in their hometown, Guadalajara. Oliverson is in charge of taking these suggestions and working out the logistics to make the performances happen.
While all the performances feature Latin American music and art, there are different styles represented at each performance. "We want to have variety," Boyer said. For example, while organizers know that mariachi music is particularly popular, they don't invite only mariachi groups. "It's not meant to be one kind of music. We want to have diversity," she explained.
The line up for the rest of the year includes:
• Ballet Hispanico, a Latino-inspired modern dance group, which will perform at Isla Vista School on Friday, January 11, at 7 p.m.
• Mariachi Sol de Mexico, a 13-member ensemble, on Friday, February 8, at 7 p.m.
• Los TexManiacs, a Tex-Mex band with rock, blues, and rhythm-and-blues influences, at Isla Vista School on Friday, April 5, 7 p.m.
These groups will also perform at other locations throughout the area. Before Troker was done with their four-day visit to the Santa Barbara area, they had performed 12 times at venues from Guadalupe to Carpinteria. Some of the venues included Guadalupe's Salad Bowl Festival, the Marjorie Luke Theater in downtown Santa Barbara, Los Prietos Boys Camp, the Goleta Lemon Festival, Carpinteria High School, and McKinley Elementary School. "They had a whirlwind weekend," Boyer noted.
Oliverson said that schools interested in participating in this program should post a message on Viva el Arte's Facebook page.
¡Viva el Arte de Santa Bárbara! is funded by the James Irvine Foundation, the National Endowment for the Arts, the SAGE Foundation, the Santa Barbara Foundation, Incredible Children's Art Network, the UCSB Office of Education Partnerships, and the Santa Barbara County Arts Commission, among other organizations.