Cover Story
'Tis the Season
Events Lineup for the Year's End
Thanksgiving has come and passed, and The Santa Barbara Independent officially gives you permission to start playing Christmas music in your houses and businesses. While the chance of snow seems characteristically slim, The Indy has the low-down on making the best of Santa Barbara's sunny holiday season. Don't worry, traditionalists: S.B.'s community has everything that makes the season the most wonderful time of the year, from craft fairs, fresh-baked treats, and holiday shopping to spectacular parades, live music, and performances onstage — including enough productions of The Nutcracker to satisfy even the most voracious ballet buff. So break out the reindeer sweaters, mend the turkey-dinner-political-discussion family feuds, and get ready for a month of spirited celebration and holiday cheer.
Community Events
60th Annual Downtown Holiday Parade: A Diamond Holiday
Santa Barbara's biggest holiday tradition continues in 2012, marking the 60th year the parade has entertained thousands with its floats, balloons, flamboyant performers, and marching bands. Grand Marshal and Olympic gold medalist Kami Craig will lead the show. Fri., Nov. 30, 6:30pm. Parade travels down State St. from Sola (1300 block) to Cota (600 block) sts. Call 962-2098.
Brad Nack's 100% Reindeer Holiday Art Show
Eclectic portraits of reindeer will be on display and on sale for one night only. This year's exhibit includes 45 unique, framed oil paintings. Thu., Nov. 29, 6-9pm, Roy, 7 W. Carrillo St. All ages. Call 845-5389.
Candy Cane Train
The South Coast Railroad Museum's miniature train steams into its 20th year, alongside a Toy Trains and Teddy Bears exhibit. Riders must meet the 34-inch minimum-height requirement. Daily through Mon., Dec. 24 (except Dec. 3-4 and 10-11). Hours: 1-3:45pm weekends, 2-3:45pm weekdays. South Coast Railroad Museum, 300 N. Los Carneros Rd., Goleta. $4. Call 964-3540.
Carols and Blessings at the Old Mission
Sing Christmas carols and bless the animals of the Old Mission's traditional nativity scene with fellow worshipers. Sat., Dec. 22, 7pm. Old Mission Santa Barbara, 2201 Laguna St. Call 682-4151.
DeeTours Holiday Light Tour
See S.B.'s neighborhoods decked out in holiday lights from the comfort of a DeeTours Jeep Limo during a 90-minute tour of the town. One dollar from every ticket sold will be donated to DAWG (Dog Adoption and Welfare Group). Reservations are required. Dec. 10-23, 6:15-7:45pm. Dolphin Fountain, Cabrillo Blvd. and State St. $10-$25. All ages. Call 448-8425.
Goleta Valley Historical Society's Holiday at the Ranch
Weekend open house brings holiday cheer to attendees with live music, crafts, cookie baking, and festive tours. Sat.-Sun., Dec. 15-16, 11am-4pm. Stow House, 304 N. Los Carneros Rd., Goleta. $2-$5. Call 681-7216.
Holiday Nature Craft Family Workshop
Come create festive art and crafts at the Santa Barbara Botanic Garden, as staff leads participants in tutorials of how to make wreaths, ornaments, wrapping paper, and more from natural materials. Traditional hot cider and cookies keep guests warm and happy throughout the afternoon. Sat., Dec. 15, 10am-noon. S.B. Botanic Garden, 1212 Mission Canyon Rd. $5-$40. Call 682-4726 x132.
Los Alamos Holiday Stroll
Enjoy the holidays in Los Alamos with tree-lightings, caroling, live cello music, art displays, treats, bonfires, and a visit with a big man in a red suit. The town's merchants will be out in style with different gatherings and themes at their storefronts, as well. Sat., Dec. 8, 5-8pm. Bell St., Los Alamos. Call 344-3807.
Snow Leopard Festival at the Santa Barbara Zoo
Get down to the zoo this winter for tons of man-made snow and arctic animals, plus a skating rink, sledding hill, and a chance to meet Santa Claus. The zoo's Snow Leopard Festival is a wintertime treat for the whole family, giving attendees the special opportunity to see rare animals in their element. Sun., Dec. 2, 10am-3pm. 500 Niños Dr. Cost varies with activity, plus admission (free-$14) and parking ($6). Call 962-5339.
Solvang Julefest Tree Lighting and Parade
Solvang will go all out once again, celebrating the season in traditional Danish fashion with the lighting of a giant Christmas tree, live entertainment, and performances, followed by the annual Julefest Parade of Danish dancers alongside classic cars, horse-drawn carriages, and more of the city's finest. Lighting Ceremony: Fri., Dec. 7, 5pm. Solvang Park, Mission Dr. and First St., Solvang. Parade: Sat., Dec. 8, 11am. From Old Mission Santa Inès (1760 Mission Dr.) to Alisal Rd. post office. Free. Call 688-6144.
Solvang Nativity Pageant
The story of Christmas will grace Solvang's outdoor Festival Theater, performed by a cast of actors, singers, and live animals. Sat., Dec. 15, 5 and 7pm. 420 Second St., Solvang. Free. Call 688-6144.
Solvang Third Wednesday Holiday Celebration
Holiday festivities continue in Solvang, bringing shopping and dining specials throughout the village's businesses, and live entertainment and carolers to its streets all day. Wed., Dec. 19. Downtown Solvang. Call 688-6144.
Winter FUNderland
Come celebrate the holidays with the Museum of Natural History, exploring special planetarium shows and an exclusive Zoo to You program with winter animals to a background of live music, and bustling nature and craft stations. Sat., Dec. 15, 10am-5pm. Admission free-$10, plus ticket costs for Zoo to You and planetarium shows. 2559 Puesta del Sol Rd. Call 682-4711.
Winery Weekends
Santa Barbara County's wine connoisseurs and vintners sip their way through the holidays with a rich lineup of weekend tastings, tours, cooking exhibitions, and movie nights. Contact wineries for more information on pricing, entertainment, and availability for individual events. Reservations are usually required.
Bedford Winery: Ginger Around the World Sat., Dec. 1, 2-5pm. 448 Bell St., Los Alamos. $10 wine-club members, $20 public. Call 344-2107.
Brander Vineyard: Holiday Chowder Fest Sat., Dec. 1, 1-4pm. 2401 Refugio Rd., Los Olivos. $15 wine-club members, $25 public. Call 688-2455.
Kalyra Winery, Holiday Movie in the Vineyard: The Grinch Who Stole Christmas Sat., Dec. 1, 5pm. 343 N. Refugio Rd., Santa Ynez. Call 693-8864.
Longoria Wines Los Olivos: Olde Fashioned Christmas Sat., Dec. 1, 4:30-7pm. 2935 Grand Ave., Los Olivos. Call 688-0305.
Longoria Wines Lompoc: Open House Sun., Dec. 2, 3-6pm. 1700 Industrial Wy., Unit A, Lompoc. Call 688-0305.
Point Concepción and Cargasacchi Wines: Holiday Open House Sat.-Sun., Dec. 1-2. 10am-4pm. 1601 W. Central Ave., Unit F, Lompoc. Free. Call 736-7763.
Refugio Ranch: Celebrate Olde-Fashioned Christmas Sat., Dec. 1, 4-7:30pm. 2990 Grand Ave., Los Olivos. Call 686-0840.
Firestone Vineyard: Holiday Open House Sat., Dec. 8, 10am-5pm. 5000 Zaca Station Rd., Los Olivos. Call 688-3940.
Foxen: Open House Sat.-Sun., Dec. 8-9, 11am-4pm. 7200 Foxen Canyon Rd., Santa Maria. Call 937-4251.
Zaca Mesa, Holiday Movie Night: Elf Sat., Dec. 8, 6-9pm. 6905 Foxen Canyon Rd., Los Olivos. Call 688-9339.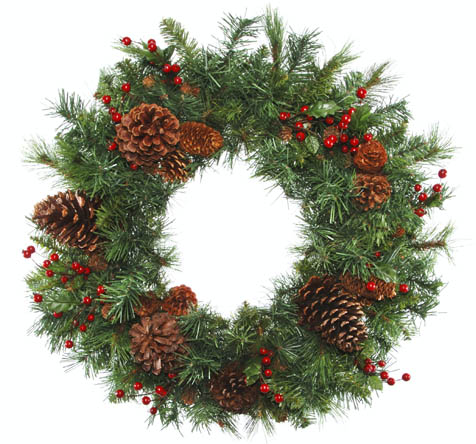 Holiday Markets
27th Annual Folk and Tribal Arts Marketplace
Close to 30 vendors representing more than 50 countries will put together an emporium of baskets, décor, art, furniture, jewelry, and more, creating a one-stop resource for unique holiday gifts. Food, live music, and dance performances will accompany the merchants. Fri., Nov. 30, 10am-7pm, and Sat.-Sun., Dec. 1-2, 10am-5pm. S.B. Museum of Natural History, 2559 Puesta del Sol Rd. Free admission. Call 682-4711 x123.
Deck the Halls
The Shelter Social Club presents a night of food and retailers, accompanied by live music by some of the hottest bands around. Enjoy clothes, jewelry, and other products from area businesses while enjoying tidbits and sips from The Ceviche Project, The French Press, Municipal Winemakers, and many more. Sat., Dec. 8, 3-10pm. Ojai Rancho Inn, 615 Ojai Ave., Ojai. Call 646-1434.
Garden Court's Holiday Boutique and Open House
The senior-citizen residents of Garden Court Housing will open their doors to the public for an evening of food and drink. The residents will display their exquisite homemade crafts for sale and host a silent auction to benefit the Garden Court Resident Fund. Tue., Dec. 4, 6-8pm. Garden Court, 1116 De la Vina St. Call 560-7991.
Holiday Craft Fair
More than 30 area artists and handcrafters will display their wares. Sat., Dec. 8, 10am-4pm. Casitas Plaza, 5402 Carpinteria Ave., Carpinteria. Call 684-1731.
Light Up a Life Celebration
Hospice of Santa Barbara will host three special nights of remembrance this holiday season, giving those who have lost a chance to honor their loved ones with a memorial star. A suggested donation of $15 will benefit the people of all ages who receive Hospice of S.B.'s free services.
Goleta: Sat., Dec. 1, 5:30pm. Camino Real Marketplace, 7004 Marketplace Dr.
Santa Barbara: Sun., Dec. 2, 5:30pm. Lobero Theatre, 33 E. Canon Perdido St.
Carpinteria: Sat., Dec. 8, 5:30pm. Seal Fountain, 846 Linden Ave. Call 563-8820.
Mercado Tonantzin
Area vendors will sell Mexican-inspired crafts and goods for the third year in a row, while patrons enjoy music and handmade tamales. Sat., Dec. 8, 10am-6pm. La Casa de la Raza, 601 E. Montecito St. Call 965-8581.
Pre-Christmas Art and Craft Fair
Living Faith Center will put out a variety of arts and crafts, perfect for Christmas stockings. Sat., Dec. 1, 11am-4pm. Living Faith Fellowship Hall, 4595 Hollister Ave. Call 453-7254.
Seaside Gardens Holiday Celebration
Save on pots and plants all day at Seaside Gardens, visit with Santa in his grotto on Saturday and learn how to make a succulent centerpiece for holiday feasts on Sunday. Sat., Dec. 1, 1-3pm, and Sun., Dec. 2, 1-4pm. 3700 Calle Real, Carpinteria. Call 684-6001.
Tone-Up Santa Barbara's Annual Holiday Boutique
Wine, desserts, artisan gifts, jewelry, art, clothing, beauty products, and more — Tone-Up S.B. has it all at its annual shopping event. Sat., Dec. 1, noon-5pm. Tone-Up S.B., 3006 De la Vina St. Call 682-2736.
Waldorf School Winter Faire
Come find holiday crafts for kids, hot food, and live entertainment. Sat., Dec. 1, 11am-3pm. Waldorf School of S.B., 401 N. Fairview Ave., Goleta. Call 967-6656.
Dance and Theater
All-Star Chanukah Comedy Night: Latkes & Laughter!
L.A.'s Shawn Pelofsky takes the stage to delight audiences of all ages with her high-energy physical comedy, alongside members of the Jewish Community Center's Comedy Club and Emcee Louise Palanker. Thu., Dec. 6, 6-8pm, Bronfman Family Jewish Community Ctr., 524 Chapala St. $4-$10. Call 957-1115.
Bell, Book & Candle
A witch and a mortal find romance in this holiday comedy presented by Ensemble Theatre Company. Nov. 29 - Dec. 16, various times. Alhecama Theatre, 914 Santa Barbara St. $30-$60. Ages 14+. Call 965-5400.
The Christmas Revels: In Celebration of the Winter Solstice
Santa Barbara Revels presents its annual celebration of the season with more than 70 singers, actors, dancers, and instrumentalists. Hear the spirit of the early 1900s by way of family-friendly traditional holiday tunes and hijinks from Appalachia and the Deep South, with an invitation to the audience to join in song and dance. Sat., Dec. 15, 2:30 and 7:30pm; Sun., Dec. 16, 2:30pm. Lobero Theatre, 33 E. Canon Perdido St. $12-$40. Call 963-0761.
The Night Before Christmas and The Skaters
The Montecito School of Ballet presents a double holiday production of The Night Before Christmas and The Skaters, performed back-to-back by the school's talented students. Fri., Dec. 7, 7:30pm; Sun., Dec. 9, 2pm. Lobero Theatre, 33 E. Canon Perdido St. $16-$24. Call 963-0761.
The Nutcracker
The Goleta School of Ballet and Goleta Ballet Theatre present their annual performance of The Nutcracker, the holiday classic that has been a family Christmas tradition for over a century. Sat.-Sun., Dec. 1-2, 3pm. Marjorie Luke Theatre, 721 E. Cota St. $18. Call 328-3823.
The Nutcracker at the Arlington
For the 38th year, the Santa Barbara Festival Ballet brings Clara and her Nutcracker Prince back to the stage and on a journey to the Kingdom of Sweets, presented in S.B.'s historic Arlington Theatre with a full symphony orchestra accompanying. Sat., Dec. 8, 2:30 and 7pm; Sun., Dec. 9, 2:30pm. Arlington Theatre, 1317 State St. $25-$42. Call 963-4408.
Rudolph
Gustafson Dance and members of the State Street Ballet Young Dancers perform the children's classic Rudolph, featuring colorful Christmas characters including the rosy-nosed hero of the timeless story. Sat., Dec. 1, 2 and 6pm. Lobero Theatre, 33 E. Canon Perdido St. $12-$20. Call 963-0761.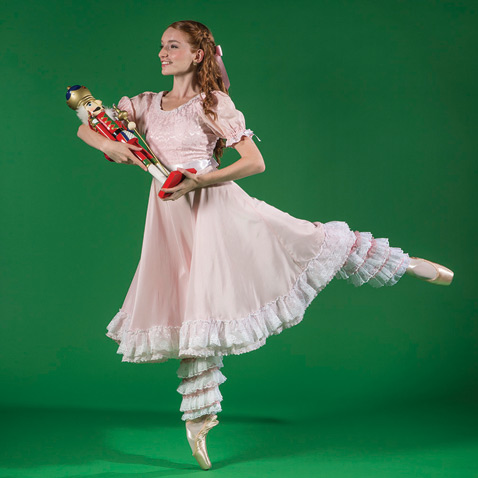 State Street Ballet's The Nutcracker
State Street Ballet rounds out the holiday lineup of Nutcracker performances, staying true to E.T.A. Hoffmann's classic story and Tchaikovsky's classic score. Sat., Dec. 22, 2 and 7:30pm; Sun., Dec. 23, 2pm. Granada Theatre, 1214 State St. $21-$41. Call 899-2222.
Yes, Virginia, There Is a Santa Claus
Playwright Andrew Fenady's TV adaptation tells the story of the famous 1897 New York Sun editorial, which reassured an 8-year-old girl that Santa Claus was real, and comes to life onstage in a theater version of the classic story. Nov. 30 - Dec. 16: Fri.-Sat., 7:30pm; Sat.-Sun., 2pm. Ojai Center for the Arts, 113 S. Montgomery St., Ojai. $15-$18. Call 640-8797.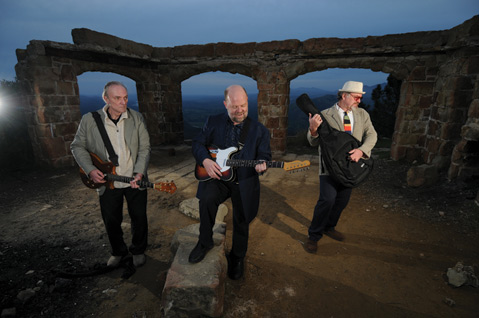 Music
32nd Annual KDB Messiah Sing-Along
A community tradition continues, bringing Santa Barbarans young and old the opportunity to sing out to Handel's oratorio. Scores available at Chaucer's (3321 State St.) and S.B. Sheet Music (1036 Santa Barbara St.). Tue., Dec. 11, 7:30pm. First Presbyterian Church, 21 E. Constance Ave. $10. Call 966-4131.
Advent Organ Series
Trinity Episcopal Church celebrates its 29th year of seasonal melodies performed by a lineup of organ players. Sun., Dec. 2, 9, 16, and 23; 3:30-4:30pm. Trinity Episcopal Church, 1500 State St. Free. Call 965-7419.
And on Earth, Peace
Noreen Brokke will direct a Christmas cantata, performed by the Unity Singers, followed by free refreshments. Donations will benefit Unity Shoppe. Fri., Dec. 7, 7pm. Unity Church, 227 E. Arrellaga St. Free. Call 966-2239.
Community Christmas Carol Sing-Along & Wassail Party
Join members of Trinity Episcopal in singing Christmas classics and new carols with musicians Diane Wyman, Jane Hahn, Will Rose, and David Gell. Fri., Dec. 14, 7:30-9pm. Trinity Episcopal Church, 1500 State St. Free. Call 965-7419.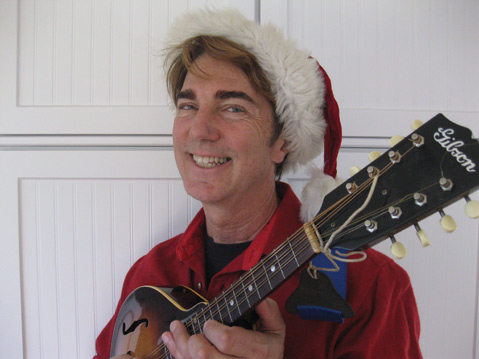 Craig Newton at the Library
Musician Craig Newton performs holiday favorites at several public libraries.
Goleta: Wed., Dec. 19, 10:30am. 500 N. Fairview Ave. Call 964-7878.
Santa Barbara Central: Wed., Dec. 19, 3:30pm. Faulkner Gallery, 40 E. Anapamu St. Call 962-7653
Carpinteria: Thu., Dec. 20, 10:30am. 5141 Carpinteria Ave. Call 684-4314.
Santa Barbara Eastside: Fri., Dec. 21, 10:30am. MLK Jr. wing, 1102 E. Montecito St. Call 963-3727.
Headless Household's Annual Christmas Concert
The eclectic and electric Headless Household pick up their annual Christmas show at Center Stage with a varied cast of talented musicians performing holiday songs. Mon., Dec. 3, 8pm. Center Stage Theater, upstairs at 751 Paseo Nuevo. $12-$15. Call 963-0408.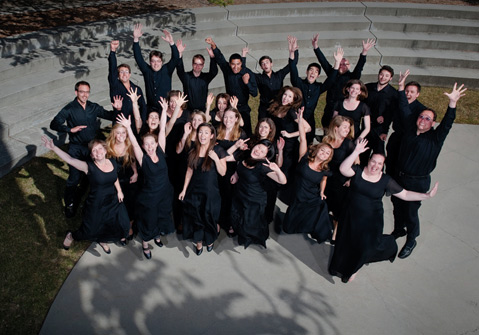 UCSB Chamber Choir and Women's Chorus Present "Dreams" and "Stille Nacht"
Campus music groups usher in December with a joint concert. Fri., Nov. 30, 8pm. St. Anthony's Seminary Chapel, 2300 Garden St. $7-$15. Call 893-7001.
Services
Old Mission Santa Barbara Christmas Eve Mass
Celebrate the holiday at a traditional Roman Catholic Mass at S.B.'s historic mission. Mon., Dec. 24, 4, 7, and 11:59pm. Old Mission Santa Barbara, 2201 Laguna St. Call 682-4151.
Old Mission Santa Barbara Christmas Day Mass
Join the Saint Barbara Parish at a special morning at the Old Mission with a traditional Roman Catholic Mass. Tues., Dec. 25, 7:30, 9, and 11am. Old Mission Santa Barbara, 2201 Laguna St. Call 682-4151.