Film & TV
Cinesonic Sidebar
Sights and Sounds of SBIFF
MUSIC AND MOVIES: Come Santa Barbara International Film Fest (SBIFF) time, we of the obsessive sort tend to turn to the indoor cerebral sport of darkened theaters, soaking up canned culture of the film medium, sometimes to the point of threatening our relationship with reality as we know it. But the real-time, real-flesh elements are critical cogs, too, from the ritual of being in an enclosed room with celebrity actors of actual artistic worth (and there are plenty this year, including Amy Adams and Daniel Day-Lewis) to checking out insider conversations via panel discussions and the extra-screening doings.
Music figures into the equation, as well, thankfully, especially with last year's introduction of the new Cinesonic sidebar. Thinking back to last year, in fact, two of the most memorable SBIFF highlights were of a live and in-person musical nature. Van Dyke Parks, American genius from in and out of the shadows, came to SOhO to play a great, career-slaloming solo show in connection with his son Richard's SBIFF-premiered documentary, Music Man Murray, which Parks the elder scored. Later in the festival, Santa Barbara's own beloved indie sensation and gift to the world Gardens & Villa laid out an ambitious, ambient live score for F.W. Murnau's Faust at the Lobero Theatre. It was indie gothic. It was rocking. It was oozing with atmosphere of the 2010s-meets-the-1920s ilk.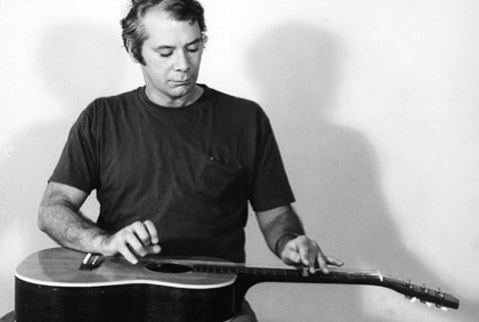 Cinesonic returns this year with another slate of intriguing titles with a musical bent. To my mind, the most enticing prospect of the lot is In Search of Blind Joe Death: The Saga of John Fahey, Canadian James Cullingham's documentary about the eccentric maverick of the acoustic guitar. The late Fahey, who came to folk and country blues from a psychedelic and experimental place of his own devising, was as elusive as he was powerful and poetic. His work seems to have been rediscovered repeatedly, and deservedly so.
Folk and pop lore of a more well-known sort and a roots system of the singer/songwriter tradition are in focus with Greenwich Village: Music That Defined a Generation, another Canadian doc, this one directed by Laura Archibald. To tell the tale of the potential influence of the Village on the future of music in the '60s and '70s, Archibald's film interviews its key players, including Judy Collins, Tom Chapin, and Kris Kristofferson. Director Jeremy Frindel's One Track Heart: The Story of Krishna Das (a ripe title, that) chronicles a story of rock stardom evaded at the last minute. Jeffrey Kagel was in the group Blue Öyster Cult, and the film examines his decision to opt out of the bright lights of touring in order to pursue an anti-materialist spiritual path in the Himalayas. On the list of interview subjects in Frindel's film are mystics and hit-makers alike, such as Rick Rubin, Ram Dass, and, of course, Kagel himself (now known as Krishna Das).
Director Benito Bautista's Harana is a roots-rediscovery saga about classical guitarist Florante Aguilar's journey back to his Philippines homeland, where he becomes fascinated by the serenading tradition of harana.
For area musical celebrity grist for the mill, one later-breaking news item is the addition of another of a series of documentaries on jazz man Charles Lloyd, directed by his wife, Dorothy Darr, and titled, with aptly Lloyd-ian patois, Arrows into Infinity. One expects that, at least in this case, the living, breathing, riffing subject of the film will be living and breathing (hmm, and riffing?) in the house during the screenings. For more on the Cinesonic sidebar screenings and other SBIFF happenings, visit sbiff.org.