Columns
Straight Outta the Bay
Eclectic Soul
For such a small community, Isla Vista is replete with musical talent, and has been the breeding grounds for some of today's most successful artists. Bands like Rebelution and Iration and artist Jack Johnson all got their start rocking local house parties and Santa Barbara's bars and clubs. Today, I.V. is home to a variety of rock, punk, and reggae bands, including the Olés, Alpha Funk, Sloppy Job, Andy Dick and the Dicks, and the Adventure Dogs.
One band making a most distinctive sound is The Fire Department. It originated in Oakland, Calif., where three of its members (lead vocalist/guitarist Zeal Levin, bassist Thomas Semow, and drummer Evan Monroe) began playing together as teenagers, before bringing their talents to Santa Barbara. Upon arriving at UCSB, The Fire Department expanded at one point to 11 members. The band now stands strong with five members, including guitarist Kevin Harvey and saxophone/keyboard player Joe Farey.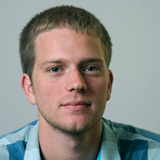 The Fire Department combines funk, rock, and soul to create music that is uptempo and eclectic, while staying true to its northern California roots. "We have really been influenced by where we come from," Semow said. "Bands like Tower of Power and the whole Afro-beat style have inspired a lot of our songs." The band pays homage to some of the Bay Area's most respected artists, exemplified by their own rendition of rapper Mac Dre's "The Thizzle Dance."
But Monroe's dynamic chops, combined with Semow's melodic bass lines and Farey's alto sax, produce a funky rhythm sure to get any crowd on its feet. "We like that our music has universal appeal," said Levin. "It's something that our parents can relate to or something kids younger than us can enjoy as well."
The Fire Department has certainly had success in making sure the name gets out in the Santa Barbara area. On any given weekend, when the band is not entertaining oceanside crowds of Isla Vista, it's in downtown S.B. at the Savoy, Eureka! Burger, Sandbar, or SOhO. After winning Battle of the Bands last year, the band also got to perform at UCSB's annual Extravaganza Festival, opening for the likes of Snoop Dog, Iration, and electro-house star Wolfgang Gartner.
Over winter break, The Fire Department spent time in the studio of Farey's dad, John Farey, who plays in a jazz group known as Bluestone and has played alongside such musical legends as Van Morrison and Sly and the Family Stone. The Fire Department hopes to complete a six-song album this year along with a music video for the group's original, "A Few Things." Once the five members are handed their diplomas, they plan to hit the road and display their talents for the rest of California.
With electronic dance music becoming ever more popular, I'm glad to know that my generation still has a passion for real music. The Fire Department provides a style of music that requires the talent of true artists, and that is what the bandmates are. Catch them while you can because I predict that one day you're going to be paying a lot for concert tickets.
Visit The Fire Department's band page on Facebook for more information, or go listen to the band at firedepartmentband.com
This story was amended on March 1, 2013, to correctly state guitarist Kevin Harvey's role in the band.