Announcement
Visiting Nurse & Hospice Care Recognizes Elna Scheinfeld, Board Member, Emeritus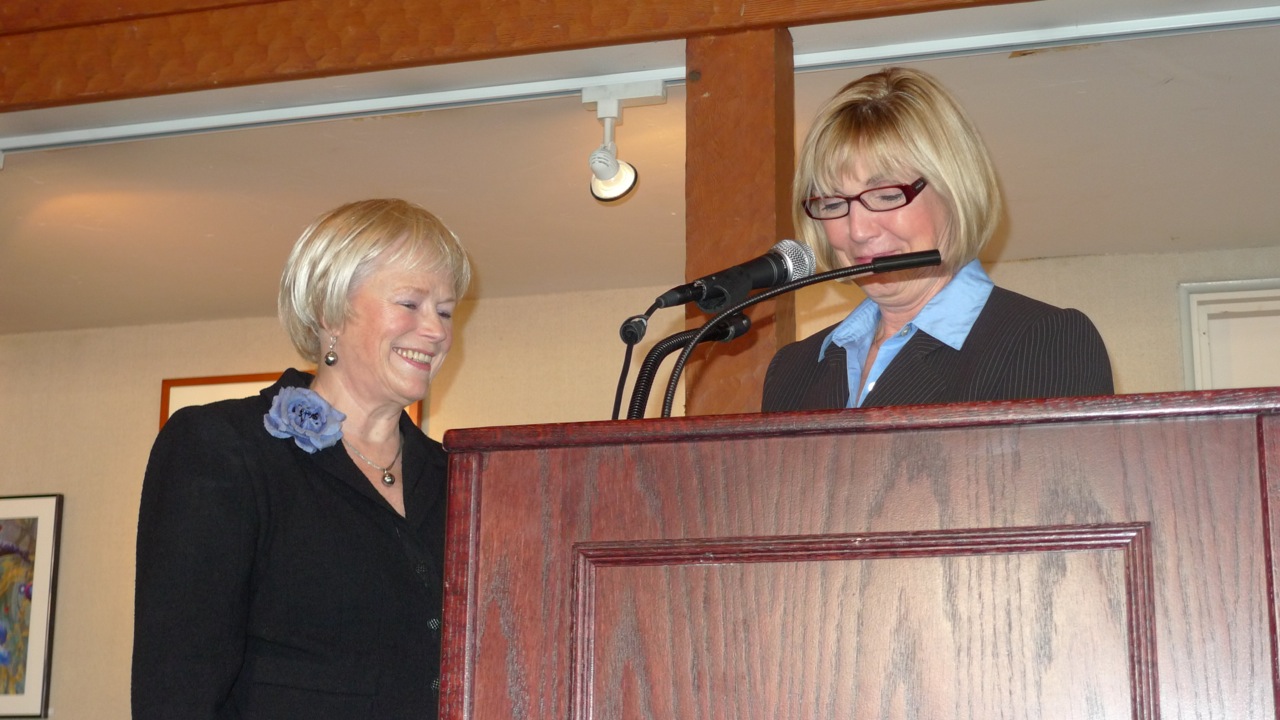 The Board took into consideration Scheinfeld's 17 years of active participation on the VNHC Board of Directors. Between 1995 and 2012, Scheinfeld served three years as Chairman of the Board, and also served as the Chairman of Development, Chairman of the Planned Giving Committee, a member of the Finance Committee, and Chairman of Prospect Review for the new Serenity House. In addition, she was an active member of the Hospice Auxiliary, where she and the Auxiliary worked to raise funds for Hospice charity care.
With such a long history of active participation, exemplary philanthropic standards and financial support, and a strong interest in continuing to support the organization, the Board unanimously confirmed Scheinfeld's appointment of Board Member, Emeritus.
VNHC's former CEO, Eileen Bunning, shared this about Scheinfeld, "I found her to be honest, compassionate, and supportive but also with a backbone of steel surrounded by principles, high expectations and great wisdom. In my mind she is a treasure, and it was an honor to serve under her."
Elna Scheinfeld is currently the president of the James D. Scheinfeld Family Foundation, a charitable organization in honor of her late husband. She has served on the Board of the Foundation for Santa Barbara City College and was a founding member of The Women's Fund of Santa Barbara.
"I am honored to receive this recognition from Visiting Nurse & Hospice Care," said Scheinfeld. "Everyone involved in this organization is incredibly passionate about supporting their mission to provide high quality, comprehensive Home Health, Hospice, and Personal Care Services necessary to promote health and well-being of all community residents, including those unable to pay. It has been a privilege being involved of this organization, and I am pleased to have been part of its growth and development."
Visiting Nurse & Hospice Care is the leading nonprofit provider of comprehensive in-home health care. The mission of Visiting Nurse & Hospice Care is to provide high quality, comprehensive home health, hospice and related services necessary to promote the health and well-being of all community residents, including those unable to pay. It serves the greater Santa Barbara area, and Santa Ynez and Lompoc Valleys. Established in 1908, Visiting Nurse is one of Santa Barbara's oldest nonprofit organizations. For more information on Visiting Nurse & Hospice care, click here or call (805) 965-5555.