Columns
Muddy and the Wolf
Legends' Former Bandmates and The Fabulous Thunderbirds Pay Tribute
"Educate, Entertain, Inspire." That is the motto of UCSB's Arts & Lectures program and I can confidently say, from the variety of shows I've been to, that they fulfill that mission. I've had the opportunity of seeing some of the world's most talented artists through the Arts & Lectures program, including renowned saxophonist Maceo Parker and bluegrass stars The Del McCoury Band. There's a lot I'm going to miss about UCSB once I graduate this spring, and one of them is the abundance of insightful performances at my disposal.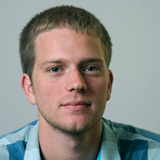 A couple of Tuesdays ago I had the pleasure of attending Blues at the Crossroads Two: Muddy and the Wolf, a tribute to blues legends Howlin' Wolf and Muddy Waters. Although the personal rivals both hailed from the Mississippi Delta, they came to be known as the fathers of modern Chicago blues, characterized by heartfelt electric guitar riffs and amplified harmonica licks. Wolf is best known for hits like "Smokestack Lightnin'" and "Back Door Man," and Waters for "Mannish Boy" and "Champagne and Reefer."
The performance was headed by Grammy-nominated The Fabulous Thunderbirds, along with Tinsley Ellis, Jody Williams, James Cotton, and Bob Margolin, many of whom played with the artists to whom they were paying homage. The Fabulous Thunderbirds is headed by vocalist and harmonica player Kim Wilson. Wilson, a former Goleta local, performed under the mentoring of Howlin' Wolf but has become a harmonica virtuoso in his own right. Throughout the night, he alternated between his 10-hole diatonic and tremolo harmonicas.
The Fabulous Thunderbirds and their co-performers gave an entertaining show that was much deserving of the multiple standing ovations they received from a sold-out crowd at UCSB's Campbell Hall. They launched the two-hour performance with a number of the legends' hits, including "Killin' Floor" and "Baby Please Don't Go." In between songs, the performers (including Bob Margolin, former guitarist for Muddy Waters) told anecdotes from their experiences performing with the two.
At one point, the band exited the stage, leaving Wilson, who proceeded on a ten-minute harmonica solo without taking a single break for a deep breath. The band returned to the stage as Wilson continued to play and faded right back into another song. The group closed the performance with "I Got My Mojo Workin'" and had the audience shouting back the chorus. Although I was pretty disappointed that I didn't get to hear their own rendition of "Smokestack Lightnin'," The Fabulous Thunderbirds far exceeded my expectations.
Keep an eye out for upcoming events. Astrophysicist Neil deGrasse Tyson, and satirist and author David Sedaris, will be taking the stage in downtown Santa Barbara, at the Arlington and Granada Theaters respectively, as part of the Arts & Lectures spring series. Get your tickets!