Announcement
Boys & Girls Club Receives Stern Family Foundation Grant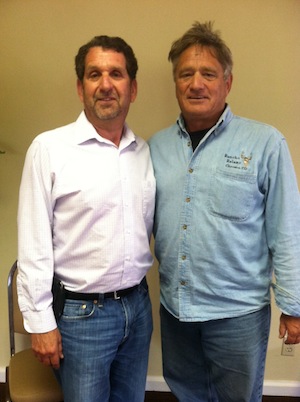 The campers are fully supervised by a caring, trained staff in a nurturing environment. Every week has a different theme, from "Wind and Water Week" to "Health and Safety Week." Throughout the summer, the Club offers free, nutritious lunches and snacks to any child who is under 18 years old thanks to the California Free Lunch program.
The Club provides the kids who need us the most with scholarships. The 10-week summer camp costs $500 per child, and only $50 per week for people who would prefer shorter terms. Approximately 70% of the kids are on a scholarship. Thanks to Sam Stern (who resides in Montecito) of the Stern Family Foundation, the Club received $5,000 to underwrite scholarships for 10 children. The Stern Family Foundation also supports the Boys & Girls Clubs of Henderson and Las Vegas, NV.
"I support the Boys & Girls Club of Santa Barbara because they do an excellent job of keeping kids safe, out of gangs, and moving in the right direction in their lives." Sam Stern
About the Boys & Girls Club of Santa Barbara
The Boys & Girls Club of Santa Barbara was founded in 1938 with the mission to "inspire and enable all young people, especially those who need us most, to reach their full potential as productive, caring, responsible citizens." The Club's programs include Character & Leadership Development, Education & Career Development, Health & Life Skills, Fine Arts Program, and Sports, Fitness & Recreation and serves over 1,500 children annually. For further information, please visit here or contact Monique Littlejohn at 805-962-2382 ext. 21 or by email at monique@boysgirls.org.