Arts & Entertainment
Getting to Know Cayucas
Santa Monica Surf Rockers Play Muddy Waters Café June 9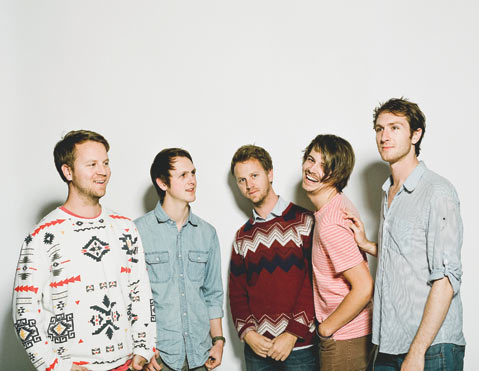 Sure, solstice is still a few weeks away, but one look outside will tell you: summertime is upon us. But before you bust out your bikinis and dust off the grill, we suggest turning your attention to what really matters: your summer playlist. This week, Santa Monica band Cayucas heads to town for a gig at Muddy Waters Café, and trust us when we say that they're primed for warm-weather jamming.
"I really like vintage beach culture," says frontman Zach Yudin. "I'm into the Volkswagen bus with longboards on top, but I don't really like going to the beach to tan."
Named for the little stretch of coastline in San Luis Obispo County, Cayucas the band channels that hazy, vintage vibe to a T. "The town definitely evokes a certain image in my head that speaks to the music," Yudin says. The band's guitars are drenched in reverb, the drums are fat and sizzling, and Yudin's harmonies — and "oh-a-oh" tendencies — shine bright like the midday sun.
For Bigfoot, the band's debut album for indie label Secretly Canadian, Yudin and twin brother/bassist Ben headed north to Oregon, where they teamed up with producer Richard Swift (The Shins, Damien Jurado, Foxygen) to record the album's eight tracks.
"It was kind of crazy how easy it was," Yudin said of Bigfoot's recording process. "I felt like I could write 100 albums with Richard. You don't even need a full song; you can just bring him an idea, and he'll help flesh it out."
The result of the sessions is a short but sweet album full of quirky, piano-twinkling numbers about hopeless crushes, unsavory characters, and youthful abandon. In short, it's the stuff real-life summer-lovin' soundtracks are made of.
Cayucas plays Muddy Waters Café (508 E. Haley St.) on Sunday, June 9, at 8 p.m. with opener JMB. Call (805) 966-9328 or visit clubmercy.com for tickets and info.