Positively State Street
Pat Benatar Aims Her Sights on the S.B. Bowl
The Dwarves Rip Through Velvet Jones, Garrison Starr Gets Homey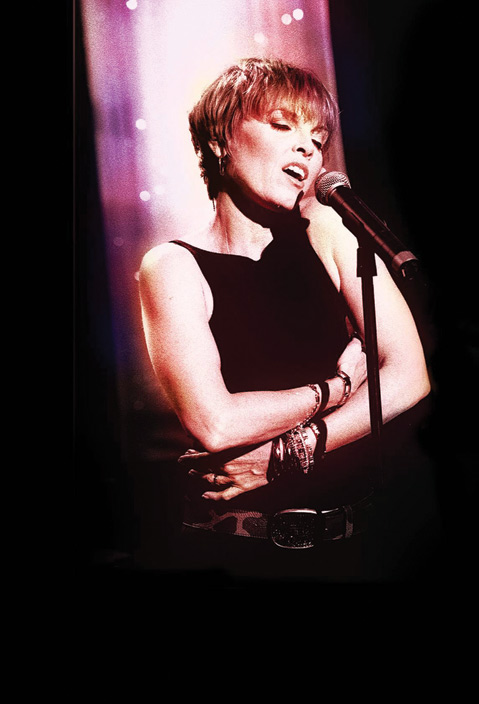 NICE SHOT: Music has long been about the next big thing: who's hip, who's hot, who's up-and-coming — and who can find them before anyone else does. All cool points aside, though, sometimes it's nice (not to mention easy) to fall back on the tried-and-true classics. Over the course of the next week, Santa Barbara is getting its fill of flashback favorites, starting this Sunday, June 9, with Cheap Trick and Pat Benatar at the Santa Barbara Bowl.
Say what you will about the 1980s — and all the poor fashion/music/hairstyle choices that came with it — but Benatar still holds up as one of the most rocking women of her time. She was stunning and saucy and could belt out a tune with that perfect balance of ferociousness and femininity. It's precisely why "Hit Me with Your Best Shot" is still one of the all-time best karaoke jams ever created. (No, really.) Sing-alongs aside, though, Benatar's got a résumé that few can touch, like 12 studio albums, including back-to-back multiplatinum-selling blockbusters Crimes of Passion (1980) and Precious Time (1981). And she's still going strong. Catch her live with guitarist and longtime collaborator Neil "Spyder" Giraldo. Oh yeah, and Cheap Trick plays, too.
The show starts at 6:30 p.m. Call (805) 962-7411 or visit sbbowl.com for tickets and info.
HIDE YOUR KIDS: On a similar (but decidedly different) note, this week brings '80s punk rockers the Dwarves into town for a show that is … not for the faint of heart. For non-fans, the Dwarves' story is a special one in and of itself. Since forming in Chicago, Illinois, in the mid-1980s, the band has gone through all manner of stylistic changes. In the beginning, they were a GG Allin–channeling garage rock act, known for the kind of onstage antics that can get bands 86'd from whole states. Public nudity and faked deaths aside, the Dwarves' sound has refined itself a bit since those early years and now occupies a zone somewhere between hardcore and pop punk. But fans (and morbidly curious onlookers) can still expect a heavy helping of strange, possibly gross, definitely weird stuff to go down when they take the stage at Velvet Jones (423 State St.) this Thursday, June 6. They'll be joined by area shock rockers The DTEASE and ¡La Vasa!, as well as Portland, Oregon's Hopeless Jack & The Handsome Devil. The 21+ show starts at 7 p.m. Call (805) 965-8676 or visit electricsexent.com for tickets and info.
A WELCOME RETURN: Speaking of flashbacks, this weekend brings the highly anticipated return of onetime Santa Barbara staples Girl in a Coma (GIC). The San Antonio trio of Jenn Alva, Phanie Diaz, and Nina Diaz made an early impression on our sleepy little seaside town long before the ladies could even frequent a bar. Back then, their easy-yet-biting indie rock was quick to catch on, inspiring comparisons to a darker, all-female Yo La Tengo. Nowadays, though, GIC is standing on its own, and boasting some 30,000 Facebook fans, as well as tour dates alongside everyone from Amanda Palmer to Sia to Tegan and Sara. The band's fourth full-length, Exits & All the Rest, is out now on Blackheart Records. They'll play Velvet Jones this Wednesday, June 12, at 8 p.m. Call (805) 965-8676 or visit velvet-jones.com for tickets and info.
HOME IS WHERE THE HEART IS: Additionally, this weekend finds three lovely female voices uniting for an extra-special event in Mission Canyon. On Saturday, June 8, singers/songwriters Garrison Starr, AG, and Maia Sharp come together for the Women Music Home Heart House Concert, hosted by one of Santa Barbara's own leading ladies, The Kinds' frontwoman Khasy Modisette. If you're in the market for a mellow night of music in a truly dreamy setting, this one is not to be missed. For details, email thekindsmusic@gmail.com.