News
Taxi Company Sued for Passenger's Death
Simon Chavez's Mother, Ana Quintanar, Goes After Absolute Cab
The mother of Simon Chavez, a 22-year-old Santa Barbara City College student killed last January in a hit-and-run accident on Highway 101, is suing the cab driver she says was paid to take her son home from a bar, but then allegedly ditched him in a deliriously drunken state more than a mile from his house. Ana Quintanar, represented by Leila Noël of Cappello & Noël, is seeking an undisclosed amount of punitive damages, but Noël said it could run in the millions.
Named in the civil case is taxi driver Thomas Rhyne, his employer Absolute Cab Company, Absolute's owner Joshua Klein, and Lau Van Huynh, already charged and sentenced in criminal court for Chavez's death. The lawsuit accuses Rhyne, Klein, and Absolute Cab of negligence, claiming they had a legal duty to ensure Chavez safely arrived at his destination once they picked him up and accepted money for the ride. The legal filing also alleges that an inebriated and sleep-deprived Huynh was unfit to drive at the time of the accident, having "consumed multiple alcoholic beverages" during a 13-hour stint at the Chumash Casino before starting back for Murrieta.
As previously reported by The Santa Barbara Independent, Chavez began drinking with friends early in the evening of January 14 to celebrate a buddy's upcoming departure for school. They ended up at the Uptown Lounge on upper State Street, where Chavez "was noted as being heavily intoxicated by friends and bar staff," according to a coroner's report. "His eyes were rolling back in his head and he fell off of the bar stool he had been sitting on."
Just after midnight, the lawsuit states, an Uptown Lounge bartender called Rhyne to pick up Chavez. Rhyne arrived about 30 minutes later and accepted $20 from one of Chavez's friends to take him to 517 East Cota Street. They headed south on De la Vina Street, the filing goes on, when Chavez suddenly asked to get out at the intersection of De la Vina and Carrillo streets so he could throw up. Rhyne stopped at a red light at Carrillo Street and let Chavez out, watching him stumble backward before he stepped onto the curb on the north side of the street.
Rhyne initially turned on his hazard lights to wait for Chavez, according to Noël in the lawsuit, but then decided to move the taxi to a parking lot on the south side of Carrillo. Although Rhyne continued to watch Chavez, Noël alleges, he had no reason to believe Chavez could see him as Chavez began walking west, away from Rhyne, on the far side of Carrillo Street. "On information and belief," Noël writes, "Chavez was attempting to locate Rhyne" but couldn't because the taxi wasn't where he expected it. Rhyne didn't signal to Chavez where he was, the filing states, and instead left the area to pick up another fare. "He basically did nothing," Noël said in a later interview.
"Although Rhyne recognized or should have recognized the danger to Chavez of walking along Carrillo Street in his condition, which danger was created by Rhyne's conduct, Rhyne did not contact 911 or any other agency to assist Chavez, and made no attempt to assist Chavez himself," Noël wrote. "Instead, Rhyne abandoned him over one mile from his destination of 517 East Cota Street, to which Rhyne was hired and had agreed to carry Chavez." During all of this, Rhyne was allegedly in contact with Klein, who gave his driver direction and/or authorization on how to handle the situation. At some point later in the night, Rhyne reportedly returned to the Uptown Lounge and told the friend of Chavez who had paid the fare what had happened. "But he did not do so in a timely fashion so that immediate assistance could be rendered to Chavez," Noël said.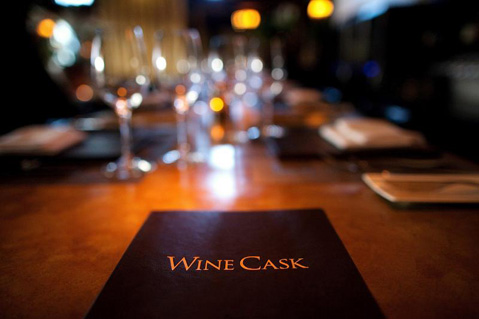 At 1:04 a.m., the CHP's 9-1-1 switchboard started lighting up with calls of a man walking along the number 2 and 3 lanes of southbound Highway 101. A few minutes later, Chavez was fatally struck just south of the Carrillo Street undercrossing by 78-year-old Huynh and declared dead at the scene due to "multiple blunt force trauma." No illegal drugs were found in Chavez's system, but his blood-alcohol level measured 0.25 at the time. Huynh would plead no contest to felony hit-and-run in March and was sentenced to three years of probation and 365 days in jail. He remains behind bars at Santa Barbara County Jail, said Sheriff's spokesperson Kelly Hoover.
While Absolute Cab company representatives declined to comment for this story, their attorney Rob Bergsten said his clients "acted appropriately given the circumstances." Bergsten claimed that it was Chavez's choice to not get back into Rhyne's taxi and that the last time Rhyne saw Chavez he "was safely standing on a public sidewalk on the safe streets of downtown Santa Barbara." As a legal matter, Bergsten went on, Rhyne couldn't force Chavez back into the cab. If he did, "some attorney could then subsequently sue my client for false imprisonment."
"I understand that Mr. Chavez decided to walk onto southbound 101 after he got out of my client's taxi," Bergsten continued in an email. "To get to the point where he was ultimately struck was no easy feat. Mr. Chavez had to cross a bridge, walk down an onramp, and walk into traffic lanes on a busy highway, traveling almost a mile in the process." Doing so put many passing motorists at risk of serious injury or death, Bergsten said. "Now, his mother is suing my client for her son's own terrible decisions. It is sad that Mr. Chavez was killed, and anyone would be sympathetic to his mother, but my client is not legally responsible for his death."
The case will be heard by a 12-member jury. A trial date has not yet been set.