Announcement
Best Western Plus Pepper Tree Inn Receives Director's Award for Quality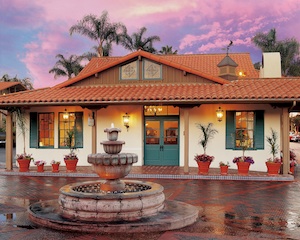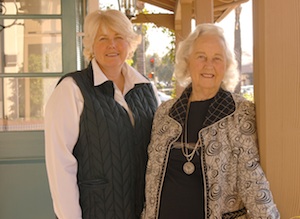 The BEST WESTERN PLUS Pepper Tree Inn in Santa Barbara, California has received the Best Western Director's Award for outstanding quality standards. The Director's Award recognizes Best Western hotels scoring in the top 20 percent of more than 2,100 North American properties in cleanliness and maintenance. Hotels must also meet Best Western's requirements for design and high customer service scores to qualify for the distinction.
"The Director's Award is an important symbol of success," says General Manager Chivaun Clark. "This award confirms the BEST WESTERN PLUS Pepper Tree Inn's commitment to providing quality accommodations for our guests. Our housekeeping and maintenance departments have worked hard to achieve this level of excellence."
Located at 3850 State Street, the BEST WESTERN PLUS Pepper Tree Inn is a casual resort style hotel with 150 well-appointed guest rooms surrounded by pool and garden courtyards. Guest room amenities include complimentary high-speed wireless internet, weekday newspaper, flat screen television with complimentary HBO, a DVD player with complimentary movie rentals, complimentary bottled water, whole fruit, cookies, coffee maker, refrigerator, iron and ironing board, wall safe, hairdryer, bath robes, air conditioner and phones with data ports and voice mail.
The BEST WESTERN PLUS Pepper Tree Inn participates in the brand's worldwide, toll-free reservations system, as well as centralized advertising, marketing, purchasing, quality assurance standards, training and interior design services. Reservations may be booked by calling our 24-hour, toll-free reservations number at (800) 338-0030 and by visiting our site at www.sbhotels.com.
ABOUT SANTA BARBARA HOTEL GROUP www.sbhotels
The family-owned Santa Barbara Hotel Group continues to set the standard for affordable lodging in Santa Barbara, CA with its five unique properties: BEST WESTERN PLUS Pepper Tree Inn, BEST WESTERN PLUS Encina Inn & Suites, Inn by the Harbor, Lavender Inn by the Sea, and Brisas del Mar Inn at the Beach. Pamela Webber, Owner/Operator. Jeanette Webber, Managing Partner.
ABOUT BEST WESTERN INTERNATIONAL, INC.
Best Western International, Inc., headquartered in Phoenix, Ariz., is a privately held hotel brand made up of more than 4,000* BEST WESTERN®, BEST WESTERN PLUS® and BEST WESTERN PREMIER® hotels in more than 100* countries and territories worldwide, now celebrating 67 years of hospitality.
For more information or to make a reservation, please visit www.sbhotels.com.
*Numbers are approximate and may fluctuate.