News
A Third Way On Gangs?
Councilmember Cathy Murillo Forms New Anti-Violence Coalition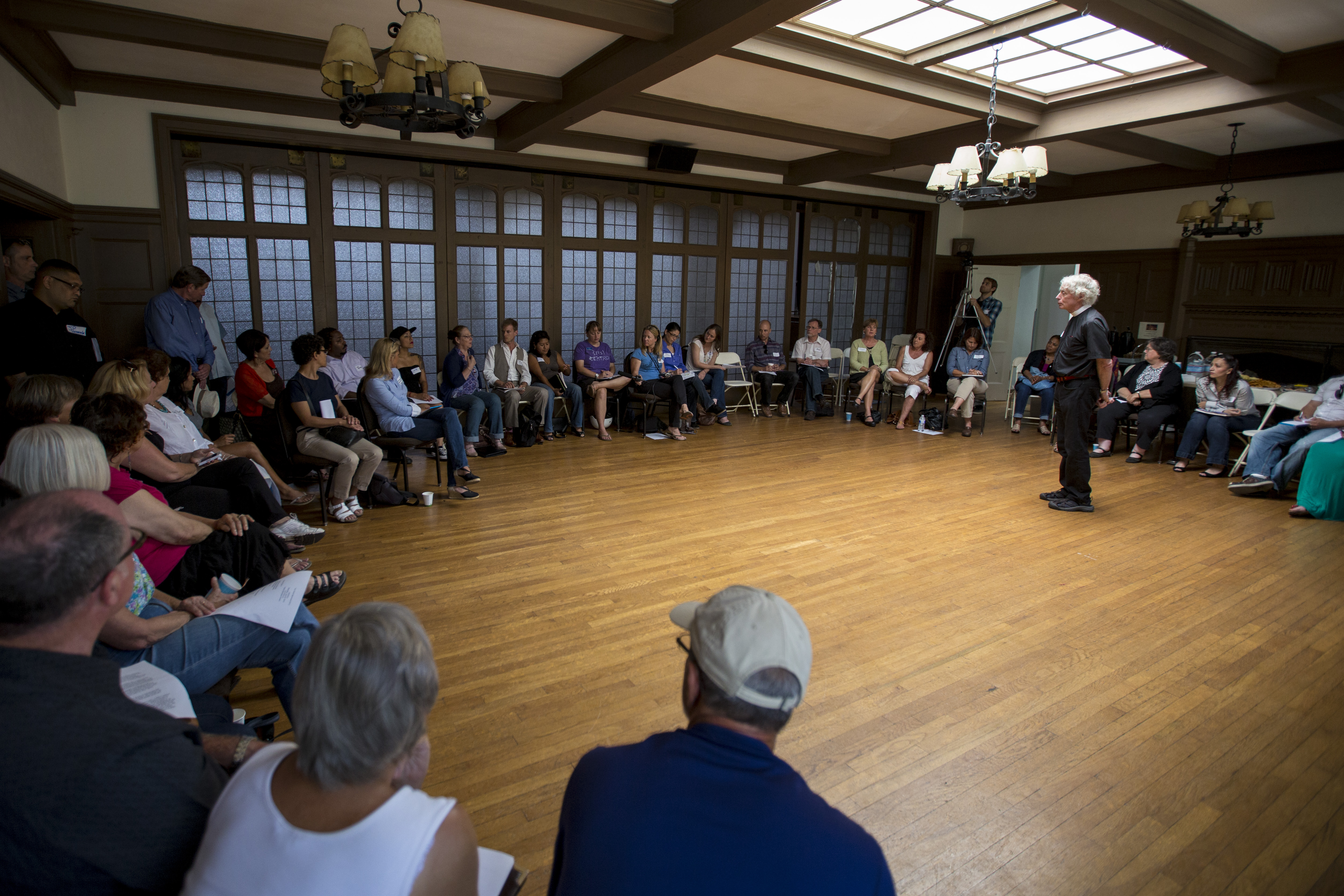 By Tuesday morning ​— ​at a meeting of the Santa Barbara Teen Coalition ​— ​Cathy Murillo was able to articulate the question animating her formation of an organization called the Pro-Youth Movement. "If we don't want a [gang] injunction, what do we want?" she asked.
At a meeting she cohosted with minister Art Stevens at the Trinity Episcopal Church the previous Saturday, government officials, candidates for office, service providers, intervention workers, educators, and interested citizens ​— ​about 70 people in all ​— ​showed up to air their concerns about youth violence in Santa Barbara. It wasn't until the tail end of the meeting, when City Council hopeful David Landecker forced her hand, that Murillo addressed the injunction directly.
"Saying [the injunction] is on a separate track is like saying we live in a different country," said Landecker, to which Murillo countered, "You know the political reality." The political reality is that Murillo is the only councilmember opposed to a proposed gang injunction that would limit the activities of 30 gang-affiliated individuals with criminal histories. Spending her time fighting it directly is paying diminishing political returns.
So she has begun what she called the Pro-Youth Movement in a nod to the Pro-Youth Coalition ​— ​a well-funded, multi-agency assault on youth violence that had been directed by the charismatic activist and former city councilmember Babatunde Folayemi, who died last year. By all accounts, it was extremely successful while at its zenith in the late '90s, but it didn't last much longer than the three-year grant cycle that foundations typically offer. Unlike that effort, however, Murillo envisions an all-volunteer army. She noted at the start of her meeting that public attention to youth violence ​— ​like the violence itself ​— ​comes and goes in cycles, so she would like to create a sustained commitment to the city's youth.
Frank Banales, the executive director of Zona Seca, which provided an administrative home to the Pro-Youth Coalition, noted that public discussions about gangs also follow election cycles. Not only have seven people been sent to the hospital with stab wounds this past month, but elections are coming up in the fall. Along with Landecker, City Council challengers Gregg Hart, Lesley Wiscomb, and Cruzito Cruz attended the meeting. So did coroner Sergeant Sandra Brown, who is running for county sheriff. Add to that the fact that protesters around the nation are decrying a racially asymmetric legal system in the wake of George Zimmerman's acquittal after shooting and killing a 17-year-old black youth while the City of Santa Barbara is pursuing an injunction, and you have the makings of a long, hot summer.
Banales ​— ​who was not at the meeting ​— ​said that if the city really wants to combat gangs, it will need to double down. Gangs are extremely complicated social phenomena, he said, and having a big heart isn't going to solve the problem. "You have to have people who are experts in the field working on it," he said, "and these people can't do it for free and can't do it as volunteers." The Pro-Youth Coalition consisted of 12 community-based organizations and a budget of between $450,000 and $500,000 annually.
The city has spent more than half a million dollars just litigating the injunction. Hart, who did not say much during the meeting, told The Santa Barbara Independent that he opposes the injunction and can't see how it passes muster in a rational cost-benefit analysis. He is optimistic about the Pro-Youth Movement. Landecker said that given how everything has played out, the injunction makes little sense. But he also expressed more impatience with Saturday's meeting, the bulk of which consisted of introduction by the participants, who expressed a wide variety of explanations for youth violence.
Sharon Byrne of the Milpas Community Association suggested that stronger neighborhoods would help solve the problem. Nathalie Gensac of Media4Good suggested that nonprofits are fighting each other for money. Joe Sanchez of Palabra said that kids need jobs. Anabel Merino of CAUSE (Central Coast United for a Sustainable Economy) said she'd like to see parents receive more support, a view expressed by others. One point of widespread agreement was that youth should be involved in an entity called the Pro-Youth Movement. None were at Saturday's meeting, but Murillo pledged to recruit both kids and their families for the next one to be held at 1 p.m. on August 17 at the same location.
While there has been a spate of violent incidents this summer, overall "gang incidents" have decreased since the gang injunction was first floated in early 2011, according to numbers made available by the Santa Barbara Police Department. In 2011, there were 169 incidents. In 2012, there were 74. So far, in 2013, there have been 20, not including July. Those numbers do not address the severity of the crimes committed.
No representatives from the police department attended the meeting, partially because Murillo did not want the discussion to turn adversarial. She said that she refuses to badmouth the police when intervention workers like Keith Terry of YStrive and J.P. Herrada of Palabra voiced concerns about the ramifications of law enforcement tactics. Sgt. Brown said that Herrada made her defensive and suggested that he take a more conciliatory approach. Murillo proposed the formation of a juvenile justice committee, along with committees on education, street outreach, and Las Abuelas (run by SBCC instructor Barbara Lotito, who would like to organize grandmothers to instill kids with a sense of pride in their Latino heritage).
Whether Murillo can leverage volunteer support into an effective wedge against gangs or youth violence in general is still to be seen. At one point, the meeting melted down into a discussion of where the next meeting should be held. On the other hand, this was the beginning of a process that has still to take definitive shape, and the turnout was strong. The late Babatunde Folayemi's wife, Akivah Northern, stopped in toward the end to offer her blessing. "[Folayemi] would be so proud of so much that is going on today," she said. "You have the power to change the lives of people here in this community."
For her part, Murillo said, she is going to hold meetings monthly "until I die."