Announcement
New Santa Barbara Wine Country Event Highlighted Locally Produced Bacon, Chefs, and Mixologists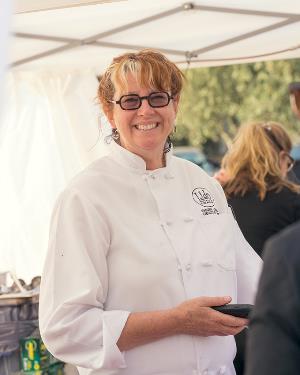 Organizers Create Promotions produced the event to highlight the burgeoning Bacon scene on the Central Coast, and a portion of the proceeds were given to the Santa Ynez Valley Visitor's Association.
Bacon & Barrels at Saarloos and Sons Field saw nearly 1400 attendees in its first year, with most travelling from as far as San Francisco and Los Angeles to savor in the bacon bounty. Over 70 Chefs, Mixologists, Distilleries, Wineries, Breweries, and even an Artisan Bread Maker brought their innovative bacon creations in the name of winning the coveted Jefe del Porko award. Sides Hardware & Shoes took home the first Jefe del Porko for their House Made Bacon sliders, and House Made Maple Bacon and Nectarine Panzanella Salad. Attendees were also treated to creative dishes such as Bourbon Bacon Bread Pudding from El Rancho Marketplace; Pork Confit Sandwiches from Ranch & Reata Roadhouse; Braised Bacon from Succulent; Bacon Tacos from Al Fresco Picnic; Chocolate Pepper Bread with Smokey Lardons from Bob's Well Bread; and Barrel Aged Manhattans from Root 246.
Holly Holliday, with Create Promotions states, "It was such a treat to be surrounded by some of the most innovative Culinary and Libation creators in the Santa Ynez Valley. All hopes and expectations for submissions were absolutely exceeded! I believe that the Santa Ynez Valley has taken their place as a foodie destination with Bacon & Barrels."
Create Promotions is already planning for the 2nd Annual event, to be held July 18-20, 2014. Despite the Inaugural sell-out, Organizers will not be increasing the number of tickets in 2014. "We rather enjoyed the number of attendees, and will continue to cultivate this event as a marquee event for Culinary Artists and Foodies alike." states Holliday. Tickets are expected to go on-sale in March 2014; with post-event pre-sale tickets at 300, Holliday expects another sell-out in 2014.
More information can be found on the web at www.baconandbarrels.com, at facebook/baconandbarrels, or on Twitter at @baconandbarrels. Photo Credit to: Jeremy Ball/Bottle Branding