Visual Arts
Witness: The Power of a Picture Received Emmy Nom
Documentary Features Santa Barbara Teachers, Students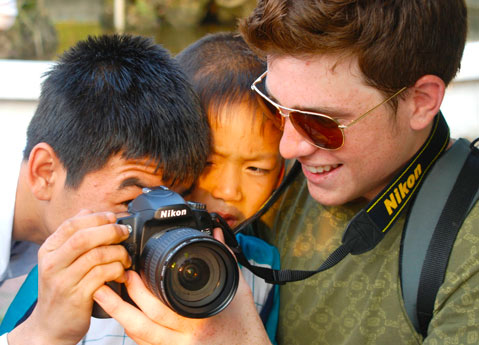 Rarely does one photograph encapsulate visceral emotion, fuel protests, and drive home the indiscriminate horror of war.
One of the most notorious photographs ever taken is the focal point of the Emmy-nominated documentary Witness: The Power of a Picture. The film explores the context and cultural implications of the infamous picture of Kim Phuc, better known as "Napalm Girl."
The photo, taken by AP combat photojournalist Nick Ut, shows several Vietnamese children, including a naked Kim, her skin charred by napalm, fleeing an attack down Route 1 in the Trang Bang district of Vietnam in 1972. North Vietnamese troops were invading a village, and the South Vietnamese were defending, leaving many villagers caught in the turmoil.
"It's a picture that doesn't rest," said Horst Faas, the man responsible for the photo's publication. He said that it's necessary to publish photos depicting the graphic violence of war because "pain keeps you conscious."
The documentary, which won the 2013 Edward R. Murrow Award in May, prominently features Santa Barbara teacher Alethea Paradis, who took high school students to Vietnam to learn more about the war.
Paradis, who founded the educational tour company Friendship Tours World Travel, realized that the best way for students to learn about the consequences of war is not through history books but by immersing them in foreign cultures.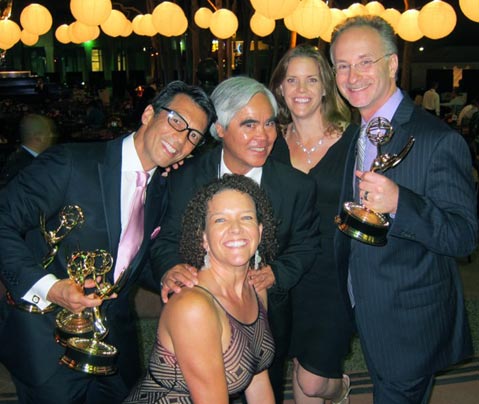 "Kids are naturally compassionate, but you have to give them a reason to engage," Paradis says in the film. "When they see that photograph, they recognize themselves because [Kim] is a universal image of children."
In the film, Paradis and her students visit Vietnam to speak with Kim's surviving family and war journalists, including Ut, who reflect on the war and offer insights.
"I have seen this image countless of times before we came on this trip, but the first time I saw it today, I stared at it for 10 minutes because it was like a whole new picture," says high school student Mica Zimmerman. "After hearing Kim's story, I had a whole new perspective of it."
For info about Paradis's Friendship Tours World Travel, visit friendshiptoursworld.com. TK Info on Witness: The Power of a Picture? TK.