Arts & Entertainment
The DTEASE Unveil The Wall Street Prostitute EP
Talking Sex, Pillow Fights, and Rock 'n' Roll with Catherine Imperio and Wilson Gil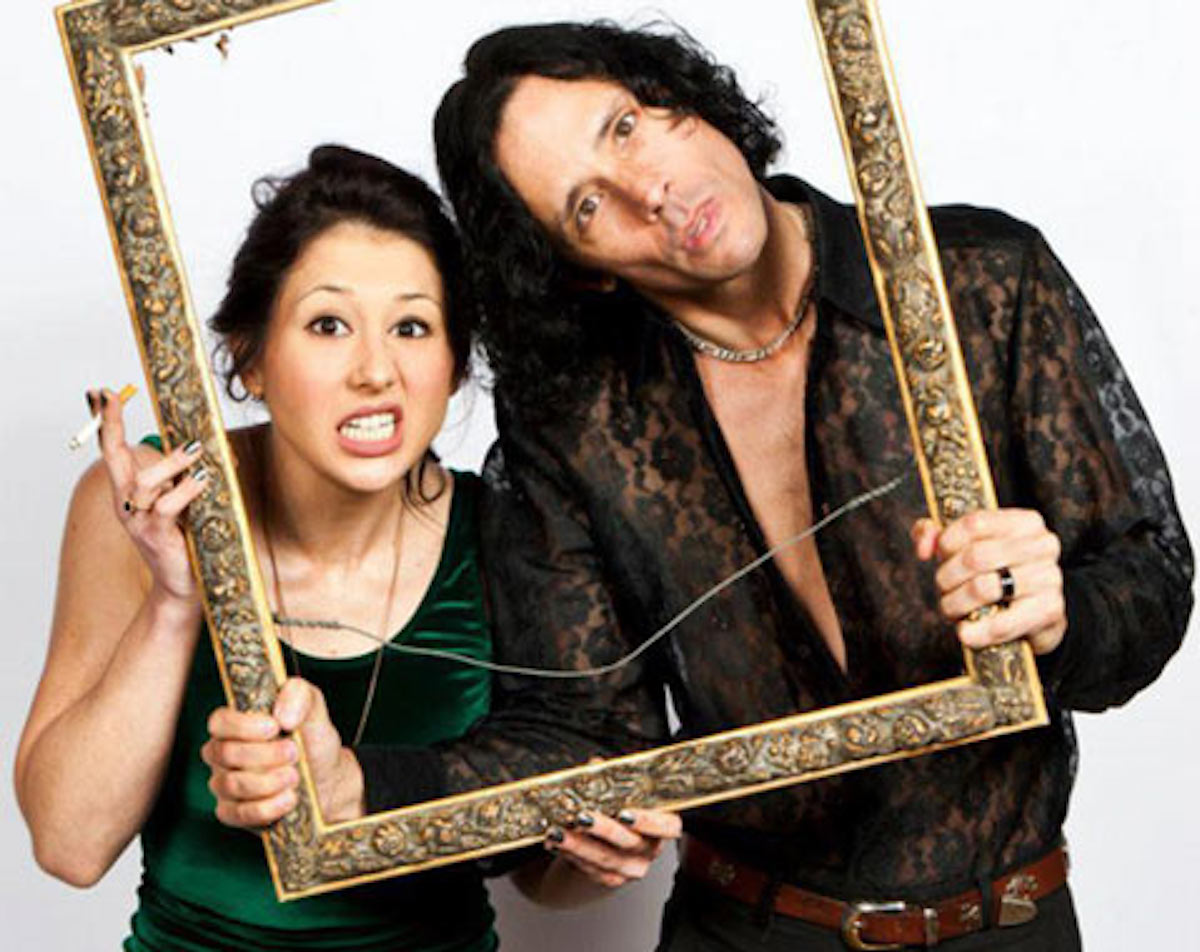 If you've ever seen a patent-leather-clad dominatrix whipping a man in a sharkskin suit on State Street, you've probably spotted The DTEASE, Santa Barbara's famously revved-up rockers. No show is complete without sexy dancers, moshing, and raining condoms. This week, the glam punks celebrate the release of their new EP, The Wall Street Prostitute, at Whiskey Richard's.
Lead singer Wilson Gil and band manager Catherine Imperio found each other about two years ago when Gil sent an acoustic recording of Wall Street Prostitute to Imperio's then-fledgling booking agency, Electric Sex Enterprises. "I listened to this song and was like, 'Oh my god, I need to meet this guy tomorrow,'" Imperio said. "He's like Jim Morrison." Soon, a symbiotic business partnership developed. "She jives into where I'm coming from as a performer," Gil said. "If I have a crazy vision or an idea, she can put it all together." The self-professed "Punk Rock Renaissance Woman" does everything from running online sales to designing merch to modeling as the band's personal pin-up girl.
Many assume that The DTEASE is all a gimmick, but Gil asserts that that's not the case. The band coats a recurring string of political commentary with seemingly mindless rock 'n' roll excess; it's a phenomenon the frontman calls "the poison pill wrapped in candy."
We live in a culture of distractions, says Imperio, who double majored in psychology and studio art at UCSB and has a neuron tattooed on her torso. "You turn on your phone, and there's just stuff popping up everywhere." The ubiquity of information overload presents a problem when attracting the attention of potential listeners. Additionally, the unpredictable state of viral content has made Gil and Imperio willing to do anything it takes to get noticed. "The whole world is a big psychological experiment to me, where I'm just putting out stimuli and seeing what bites," says Imperio.
The band's notoriously over-the-top show is meant to double as an immersive experience. Gil says that all preconceived notions of labels disappear during their set — and within about 20 minutes, everyone lets loose. He creates an interactive environment by crowd-surfing — and he once even climbed atop the bar of SOhO, where a woman grinded on his leg. "I always put myself in a position to get hurt, and I never [do]," Gil says. "I trust the people, and they trust me, and we're all in it together."
The literal smoke and mirrors of their show has come a long way recently, too. "It's definitely gotten super tight. It's a controlled atom bomb," said Imperio. They've progressed from accidentally violating safety codes at Whiskey Richard's with fire dancers to knowing the exact type of feather to use in their onstage pillow fights. Imperio says she's fascinated by how concertgoers interact with the band's props. She recounts a show last September where two girls came out of the bathroom, made out with each other, then made out with Smokey the Clown, a life-sized dummy-fog machine hybrid.
Although the duo fully embraces the idea of "sex sells," both Gil and Imperio note that sex is intrinsically tied in with rock music — the term "rock 'n' roll" is a reference to sexual acts, after all. The band's inclusion of half-naked dancers writhing to raw riffs becomes "social lubricant" to make people feel more open, Gil says. He even relates the concert experience in sexual terms: "We build the arc of the show all the way up, like it's a really good fuck."
The DTEASE release The Wall Street Prostitute EP on Friday, August 23, at Whiskey Richard's (435 State St.). Visit facebook.com/thedtease for info