Arts & Entertainment
Memphis Music Comes to the Granada
Concert Features Booker T, the Bar-Kays, William Bell, Jean Knight, and Eddie Floyd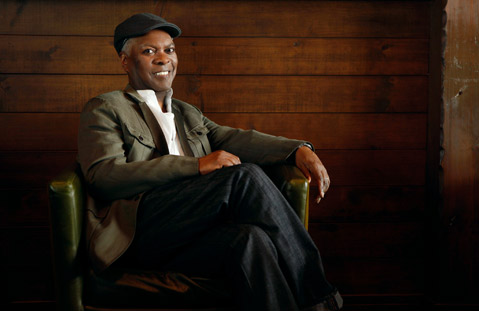 We are blessed with some great music cities in this country — Detroit, New Orleans, and Nashville, to name a few — and each has its partisans. But when it comes to deep soul, there's nowhere like Memphis. Home of Elvis, and the ancient Greeks, Memphis was also the location of a legendary recording studio housed in an old movie theater that became, through the musical magic of a handful of people, the most renowned source for soul sides in all of music history. In the short span of its glory years in the 1960s, Stax Records released hits by Otis Redding, Sam and Dave, Carla Thomas, William Bell, Eddie Floyd, the Bar-Kays, Albert King, and more. Wilson Pickett recorded there — so did Elvis Presley. Part of the Stax mystique was the unusual sound of the room, but the real meat on the Stax bone came from the house band, most of whom recorded together under the name Booker T and the MGs. Their leader, Booker T. Jones, became a legend for his inventive Hammond B3 organ playing and his relentless groove.
This summer, Booker T returned to Stax for the first time in decades for a new album that features guest appearances by such contemporary stars as Mayer Hawthorne and Estelle. On Friday, August 23, Booker T will perform at the Granada Theatre with several of his longtime Stax associates, including William Bell, Eddie Floyd, Jean King, and the Bar-Kays. I spoke with Jones by phone last week.
You had your first hit with "Green Onions" in 1962. Were you surprised? I wasn't surprised that we made the record — I'd been playing music professionally since I was 14 — but yes, I was surprised when it became a hit. We all were.
The MGs remain the definitive Southern soul band. How did you achieve such great chemistry? The muse is always trying to reinvent itself, and that's what happened in Memphis. I was fortunate enough to fall right into it and to be there at the moment that this great music got conjured up. The formation of the MGs was partly a coincidence because even though we were all from Memphis, we came from different backgrounds. Steve [Cropper, guitar] and Duck [Dunn, bass] had been loving soul records for years, but they were probably the only students at their all-white high school who wanted to play it. Lucky for us, they found their way to Stax.
Were you calling it "soul" music when you started out? No, mostly we still called it "race music" in the early '60s or sometimes "R&B." The term "soul" caught on later.
You didn't stay in Memphis, though, because I know that by the early 1970s, you were producing some great records in Los Angeles for such artists as Bill Withers. Yeah, I moved west in 1968, and I recorded Bill [Withers] in 1971. I felt accepted in L.A., and I established myself there as a producer. Since I could arrange music and compose charts for sessions, I got work right away. My intention was to bring the MGs with me to A&M because they were offering us a much better deal than we had at Stax, and A&M was a stable, solvent company.
But now you are back on Stax with a new album. What can you say about that? Sound the Alarm is like the Stax record that I've been imagining all these years that I've been away. It's what I would have been doing if the original Stax had survived. There are a couple of blues tracks, including one with Gary Clark Jr., and I'm still on the Hammond, but I've made some new friends. Mayer Hawthorne sings on the record and Estelle and Raphael Saadiq and Anthony Hamilton. Some of these collaborations, like the one with Mayer Hawthorne, go back to 2011 when we got together with Daryl Hall for an episode of his Live from Daryl's House show. Daryl is one of the originators; it was great playing with him.
What kind of band will you bring to the Granada? The band for this concert is the Bar-Kays. James Alexander and I have been playing together since we were teenagers, so we know each other very well. He understands what to do without having to be told, and I hope he feels the same way about me.
Is there anything else you want to say to the fans in Santa Barbara? I just really want to thank everyone for all the support. I love making music, and I appreciate it when folks respond and come out to hear it.
4•1•1
The Memphis Music Fest featuring Booker T. Jones will be at the Granada Theatre (1214 State St.) on Friday, August 23. For tickets and information, call (805) 899-2222 or visit granadasb.org.