Drink
Farm to Bar
An Ode to Fall, in Cocktail Form: The Cider Car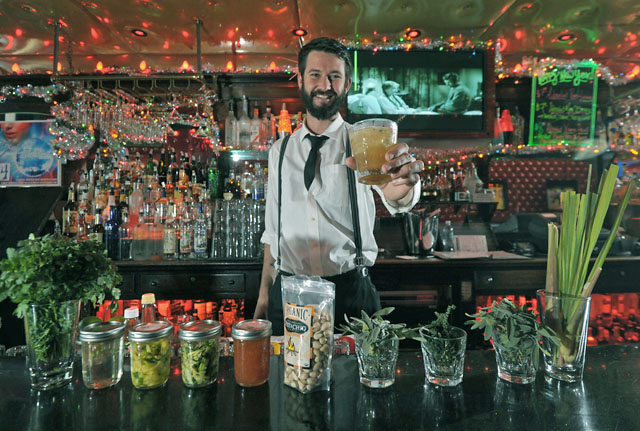 Thank the seasons fall is here! I know it's a rarity in this town but I am a fall guy. The air turning crisp; the smells of hearth and roasted hen filling the air; the short, sweet days turning into long, savory nights. Fall is about slowing down and making the very best of what you have. Braises, roasts, stews and ciders all welcome you home with a common guarantee: someone took a very long time to show that you were missed. And no sunset or fallen leaf is as beautiful as that.
It is with this inspiration that I choose the Cider Car as my first cheers to autumn. The cider car is my idea of a wonderful welcome home: Meyer lemons—a sweet and bright citrus—paired with homemade cider reduction and applejack brandy. Grind up a little cinnamon, cloves, and nutmeg, and add it to granulated sugar for a savory-sweet rim.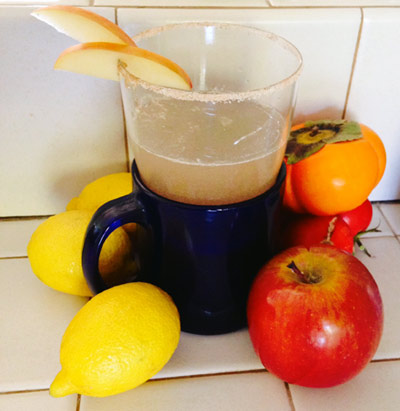 Or do what I do and mix a half-ounce Meyer lemon juice with a half-ounce cider simple syrup (make your cider syrup by simmering two cups cider and one cup sugar for 20 minutes), 3 ounces applejack brandy, and two drops cider vinegar; pour into a snifter. Mix ground cinnamon, cloves, nutmeg and sugar with hot water and pour into a coffee mug. Rest the snifter on top too warm. (A stemless wine glass and coffee cup also work.) When you lift the snifter off the coffee cup, the aromas of spiced sugar will warn your palate that it's time to pay attention, this one's going to be good!
Patrick Reynolds is an Independent Foodie-award-winning local cook turned Barkeep. Founder of Farm to Bar, you can find him at the farmers market and Wildcat Lounge every Tuesday.