Columns
Family Trees: The Ultimate Puzzle
Goleta Valley Born and Nurtured, the Santa Barbara County Genealogical Society Is 41 Years Old.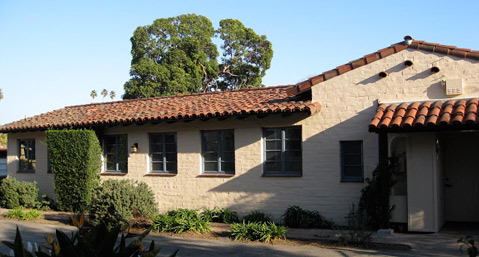 Where do you come from? No, not your hometown.
I mean the ancestors on whose shoulders each new generation stands, family lines that stretch into some murky past masked by clouds of written records or oral legend. This is the realm of genealogy, the search for hard facts that link those who came before to the branch in the family tree from which you swing.
Such connections are often hidden among misspelled names or incorrect dates (on tombstones, no less), missing official records (most of the 1890 U.S. Census data was lost due to fire and water damage), and family myths. Some stories handed down from parents or grandparents to children are accurate, but a pinch of skepticism doesn't hurt.
Arlene Doty, now 89 and part of the Goleta Valley's farming history, is an early member of the nonprofit Santa Barbara County Genealogical Society (SBCGS). After tracing her own Quaker family heritage, in 2011 she published a book listing 13 generations of Dotys, winding back to an indentured servant who arrived in 1620 from England to what is now Cape Cod, Massachusetts. He was a leather tanner's apprentice and traveled with scores of religious refugees aboard a little ship called the Mayflower.
"Every Doty I ever met said the family had an ancestor who came over on the Mayflower," said Arlene. "Looks like that was probably right."
Begun in 1972 by a group of Goleta newcomers curious about their own roots, the SBCGS first met in private homes. Sharing research techniques and boxes of reference books, members later gathered at the Goleta Public Library and the Goleta Valley Community Center (GVCC). In 1998 the family of Dr. Melville and Geraldine Sahyun bestowed land and buildings in Santa Barbara to the SBCGS. Members built a library — believed to be the third largest of its kind in the state — for their 20,000+ books, CDs, periodicals, microfiches, and computers, as well as a new wing for lectures and meetings.
The GVCC was where Diane Sylvester attended her first genealogical society meeting. At the time a teacher-consultant in the Goleta area, she was curious about some mementos inherited as a teenager from a favorite grandmother. "I thought some of them might have been from an ancestor who fought in the Revolutionary War," said the society's newsletter editor. "But I also thought that was a family myth."
Guided by local genealogist and past-president Jan Cloud, Sylvester dug into the "myth" and found her ancestor's actual Revolutionary War record. "That hooked me," she recalled. "It raised questions I had to follow." In turn she enlisted her husband, university geology professor Art Sylvester, in the quest for ancestors. He also is a past president; both are currently directors-at-large.
"It's the ultimate detective game, and really a lot of fun," said Cloud in explaining her long-standing interest in family history. It is a feeling commonly cited by members for becoming involved. Many stay involved in the society because members share the work in this wholly volunteer-run organization.
As Sylvester said, "The people keep me going, and you have the satisfaction of knowing you're adding a little bit of special knowledge to the world."
"These are people who love puzzles," observed current President Bob Bason about fellow members. "They are also astonishingly helpful" to newcomers as well as veterans when a line of inquiry hits obstacles, also known as the "brick wall." He called Cloud "the mother of genealogy" in the South Coast region, due to her 35 years with the society.
Over a span of 41 years SBCGS has grown to more than 615 members today, with prospects of reaching 900 members in the next five years, said Bason optimistically. The rapid computerization of information and multiple commercial databases online lead him to believe that genealogy is the fastest-growing hobby in the nation.
"You don't need to go to the courthouse (to research records) any more," Bason laughed, "and my passion for genealogy is growing." He acknowledged that one could spend too much time looking for ancestral links and not enough with live family members. "My wife sometimes says she thinks she's becoming a genealogy widow."
Joking aside, Bason and others believe that their efforts to extend and preserve knowledge of ancestors, including those unrelated to their own, nourishes families, preserves history, and strengthens communities. They also enjoy each other's triumphs, as befits any good detective story.
Vic Cox grew up in Santa Barbara and, with his wife, has lived in Goleta for the past 30 years. He joined the Santa Barbara County Genealogical Society earlier this year his year and, contrary to family myth, now knows the stork did not deliver him. Goleta Grapevine appears twice a month at independent.com.