Environment
Pollution Rules Watered Down?
Environmental Groups Sue California Water Resources Control Board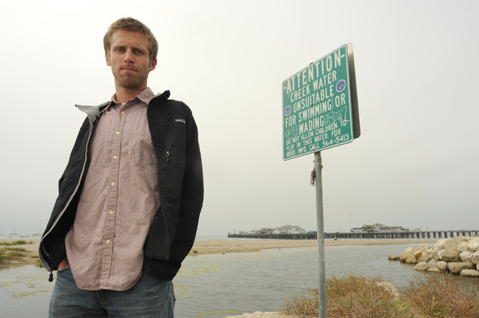 A coalition of statewide environmental organizations — including Santa Barbara's Channelkeeper — sued the California Water Resources Control Board, charging that the new conditions imposed on contaminated agricultural runoff do not go far enough in protecting surface streams and underground water supplies from further pollution.
The new document is "so weak," according to California Rural Legal Assistance attorney Pearl Kan, "that it allows agricultural discharges to further degrade surface and ground water quality," even though state regulators recognize "many water bodies are severely impaired." Or as Ben Pitterle of Santa Barbara Channelkeeper put it, "The language kept getting weaker and weaker. Finally, we said enough is enough."
At issue is the quantity of nitrates and pesticides running off large farming operations in the Central Coast region. Although 2,500 operations engaged in agriculture from Santa Barbara to Santa Cruz counties are covered by the new rules, the focus of the lawsuit is on regulatory oversight of larger operations — 500 acres or more — located in the Salinas Valley and some in Santa Maria, as well. Water contamination in the Salinas Valley has rendered domestic water supplies in some communities undrinkable, Kan said, as nitrate levels have exceeded safe drinking standards by 600 percent.
Part of the problem, said Pitterle, is that new water testing and monitoring rules still provide major polluters an unacceptable cloak of anonymity. That's because agricultural operators are allowed to form testing co-ops and release their results in aggregate, rather than individually. This, he said, makes it all but impossible to pinpoint pollution hot spots.
Requests for comment from the state board went unanswered by press time, but the state water regulators were under intense pressure from Governor Jerry Brown to work out a deal that the ag interests could live with. Santa Barbara attorney Jeff Young — who sits on the Central Coast Regional Water Quality Control Board — said that the new rules will actually increase the testing and reporting requirements on the major farm operations when it comes to human health concerns.
Among other things, nitrate contamination can impede the bodies ability to adsorb oxygen, leading to the blue baby syndrome among infants. Even with the new requirements, the lawsuit contends, the remedies are unacceptably nebulous and unspecified.