Columns
Stay Healthy, Isla Vista
Meningitis Outbreak Means Increased Hygiene Necessary
Just mentioning the word meningitis is enough to make many people nervous. It comes on quickly, often attacks healthy people, and can be life threatening. And, recently, there has been an outbreak of this dreaded disease at UCSB.
As of December 2, four students had been identified with meningococcal disease, a bacterial form of meningitis, which causes inflamation in the lining of the spinal cord and brain. There are different strains of the disease, including viral types; however, the bacterial forms are considered the most dangerous. All the students became ill during a three-week period in November. According to the CDC (Centers for Disease Control), this disease is seasonal, peaking in December and January.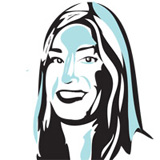 While three of the students are expected to recover, one has been left with permanent disability. (Aaron Loy's family has set up a website to receive donations to help him recover from his foot amputations.) According to the CDC, 10-14 percent of those who contract meningococcal disease die. Of the people who recover, 11-19 percent experience loss of limb, permanent hearing loss, mental retardation, or other serious complications. The good news is that the CDC says the number of reported cases is declining; there are fewer than 1,000 a year. However, finding four people with this disease in the same geographic area is considered a serious outbreak.
Response to the Outbreak
With a disease that poses this type of risk, efforts to curb the outbreak have been swift. UCSB officials have been working with the County Public Health Department and the CDC to define the course of action.
One of the first things UCSB and Public Health officials have emphasized is the importance of people going to a doctor if they think they have symptoms: a high fever (102 degrees or above), a severe headache or stiff neck, accompanied by vomiting and a rash, malaise, or confusion. Unfortunately, meningitis symptoms can be mistaken for those of other illnesses, such as flu. Those infected might not seek medical attention promptly, which is crucial for effective treatment. People who are diagnosed with meningococcal disease are treated with antibiotics.
While anyone can contract the disease, the CDC said it is most commonly found in children less than one year old and in adolescents around 18 years of age. A press release distributed by UCSB had this to say about the issue: "This disease rarely affects older adults, and at this time no immunizations are recommended for non-students. Faculty or staff who may have been exposed to the infected individuals, and are determined to be at any risk, will be notified."
So far, George Foulsham, director of news and media relations at UCSB, said approximately 1,500 people have received antibiotics. Anyone who may have been in contact with the sick students are being offered prophylactic antibiotic treatment.
Stopping the Spread with Hygiene
In press releases directed to both students and their parents, UCSB recommends that certain steps relating to hygiene can help prevent the spread of the disease. Meningitis is not an airborne disease; it is spread through close personal contact, such as the sharing of drinking cups, utensils, or a wet towel. It is contracted through an infected person's respiratory or throat secretions. For this reason, Public Health did not recommend canceling classes at UCSB, but the agency did suggest that other precautions be taken. In a press release, Public Health officials said they are "strongly recommending that students and student organizations refrain from participating in social events that involve close personal contact, alcohol, and/or smoking, and where eating utensils and cups/glasses may be shared." It went on to say, "All the existing cases appear to have had close personal contact."
As part of the efforts to inform the campus community, UCSB's Student Health website posted a YouTube video called Meningitis Q&A With UCSB Medical Director. Dr. Mary Ferris, executive director of Student Health and campus physician, tells you everything you might want to know about meningitis in this 10-minute video.
Identifying the Disease
UCSB is not the only college that has been faced with a meningitis outbreak recently. Princeton has had a similar problem. While both colleges experienced an outbreak at around the same time, the CDC stated that "no epidemiologic links have been identified between the Princeton University and the UCSB cases. Although both outbreaks are caused by serogroup B, additional molecular typing shows that the outbreaks are being caused by two different strains, indicating that the outbreaks are not related."
While Princeton is going to distribute a meningitis vaccine that has not been approved for use in the United States (the FDA and CDC spearheaded the distribution), UCSB has not been asked to take this measure. For now, classes at UCSB will continue, and students will be called upon to be diligent to try to ensure that this disease doesn't spread.