Briefs
Capps Announces Changes in Hiring Practices Following Morua DUI Hit-and-Run
Congressmember Says Office Will Now Conduct Criminal Background Checks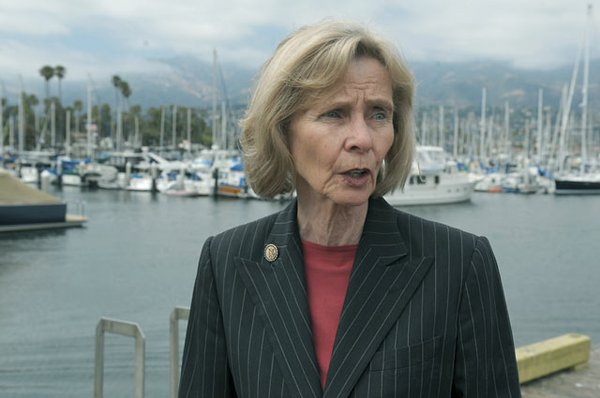 Lois Capps representatives announced Friday that the congressmember's office has revamped its hiring procedures following the arrest of former staffer Raymond Morua, a district liaison with a criminal history who police say hit and killed 27-year-old Mallory Rae Dies last week as he drove drunk in downtown Santa Barbara.
An Iraq war veteran and UCSB graduate, Morua had worked for Capps since 2011. Shortly after his arrest, however, it was revealed that he had been convicted for a number of past crimes, including two prior DUI offenses, a hit-and-run incident, and grand theft by embezzlement. Capps's representatives explained that her office had followed standard House vetting procedures when hiring Morua, such as interviews and reference checks, but didn't routinely run criminal background checks.
In the Friday announcement, Capps press secretary Chris Meagher said the congressmember and her staff are now working with U.S. Capitol Police to conduct criminal background checks on every new employee going forward. Current employees will also be vetted through the same system. "As she has said previously, the Congresswoman expects all those who work for her and on behalf of the people of the Central Coast to behave responsibly and professionally at all times, without exception," Meagher said in a prepared statement. "These new procedures will help ensure that this is the case."
Charged with murder in Dies's death, Morua appeared in court Friday morning for a scheduled arraignment. The hearing, however, was ultimately delayed until next week. During the proceedings, it was announced that Deputy Public Defender Michael Hanley would represent Morua. With a number of family members and supporters in the courtroom, Morua kept his eyes downcast and appeared to be sobbing at times. Though Hanley objected to media photographing and videoing Morua, Judge Thomas Adams allowed it, citing the permission he had given during previous hearings. Outside the courtroom, Hanley said Morua was "deeply sorry" for what had occurred. Morua's next court date is scheduled for Wednesday, December 18, at 8:30 a.m.